The 2023 season of the CFA Super League officially kicked off recently, with the first battle in the Shanghai division between Shanghai Shenhua Football Club and Shandong Taishan Football Club taking place on April 16 at Shanghai Stadium.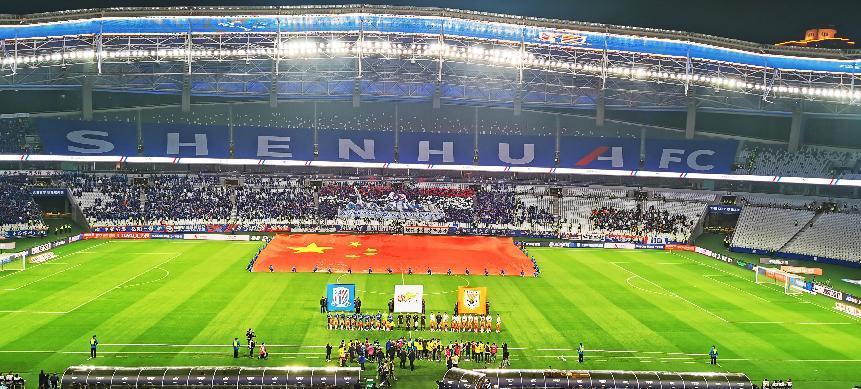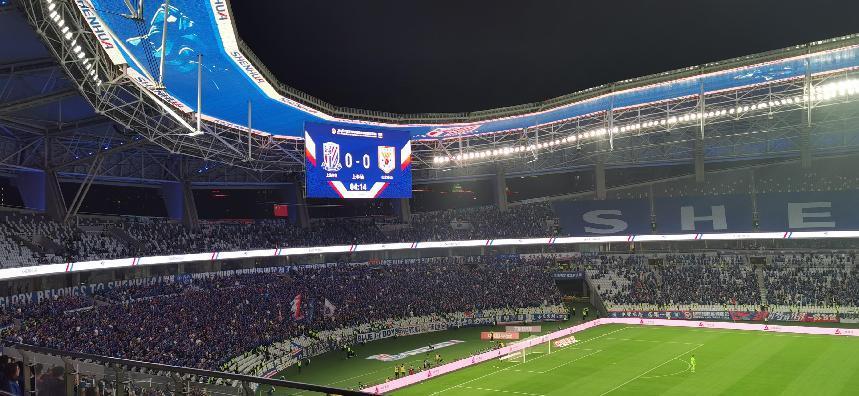 The Shanghai landmark, which is known as the "80,000-people stadium", was fully upgraded to a professional football stadium last year. One of its particularly eye-catching innovations is the nearly 10,000-square-meter LED canopy provided by Sansi, which is making its public debut at this match.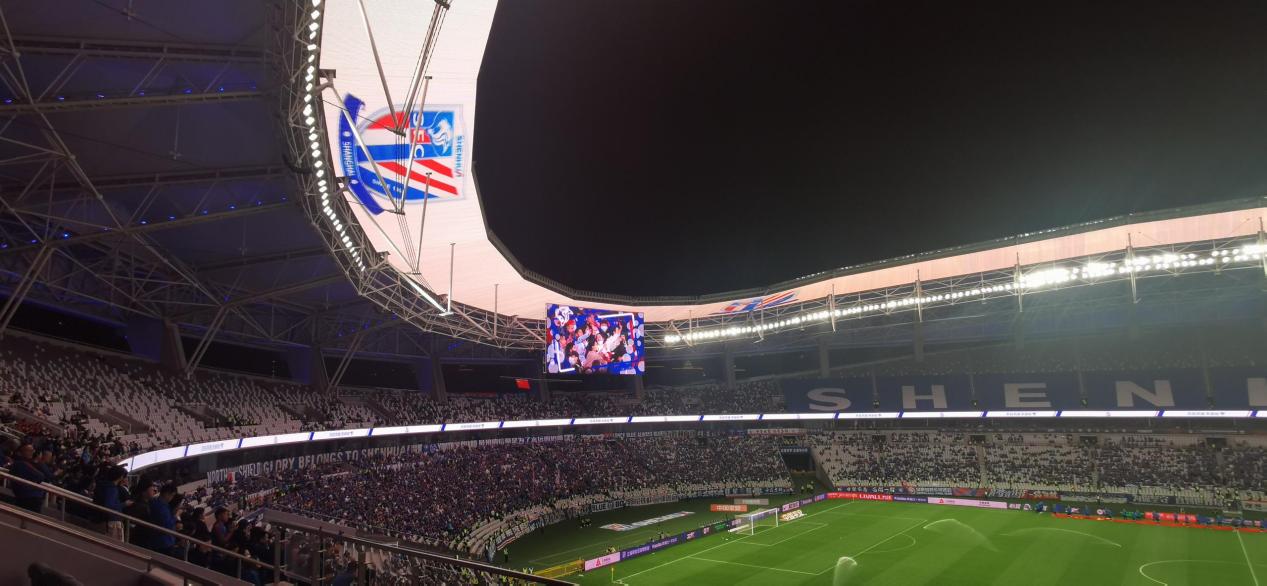 As night falls, the giant LED canopy instantly lights up the sky above Shanghai Stadium, at the same time, igniting the passion of everyone inside. The home court of Shenhua Football Club has changed from Hongkou Football Stadium to Shanghai Stadium in this season. Many Shenhua fans have said that in addition to the games, the another big expectation is the lighting up of this LED canopy. Its stunning effects will undoubtedly spark a wave of discussion along with the opening of CFA Super League.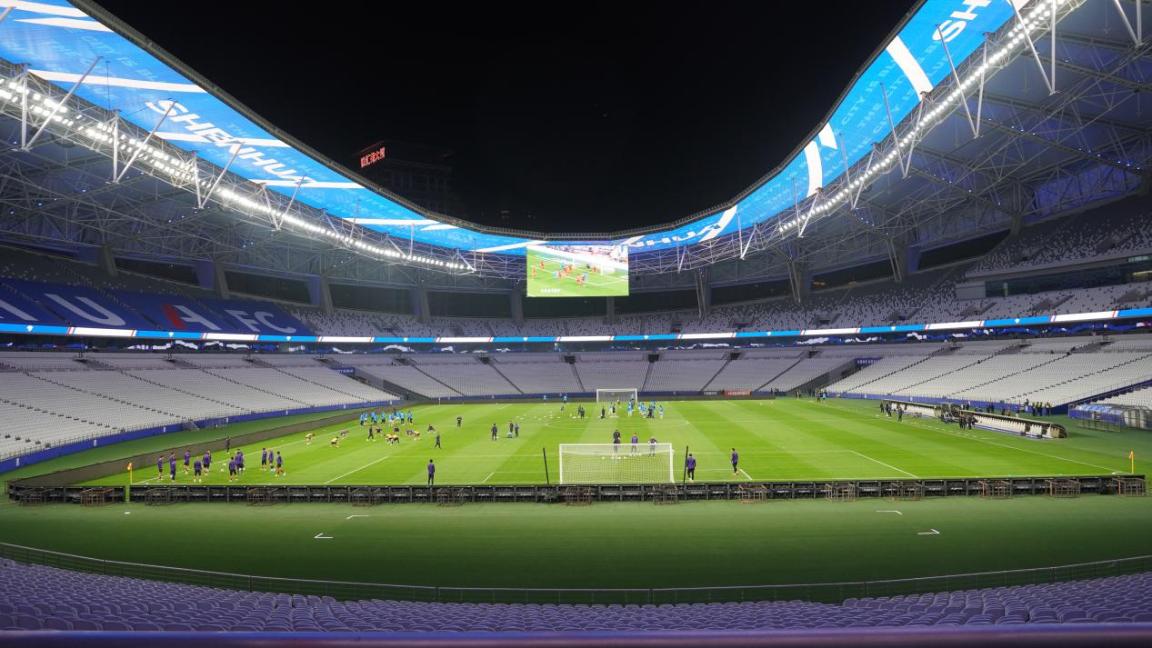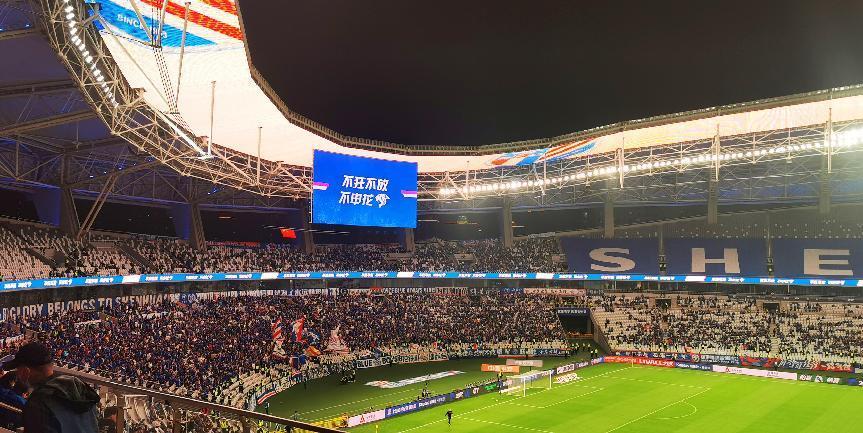 This LED canopy has strong interactivity and visual impact, which complements the fierce match on the green field. This is due to the strong research and development and customization capabilities of Sansi.
Ultra-large display area: The total installation area of the LED canopy nearly reaches 10,000m2, which is a rare in the field of sports venues.
Superior quality to withstand a variety of accidents: Natural disasters and sudden accidents are big tests for the quality of the outdoor LED display. Sansi LED canopy adopts special structure design which has undergone extreme temperature tests, salt spray tests, air pressure tests and other multiple inspections, ensuring to operate steadily in harsh environments or climates.
Self-developed control system: The LED canopy adopts the broadcast control system independently developed by Sansi. The optical fiber transmission solves the problem of long-distance on-site signal transmission. In addition, the display is also equipped with dual backup signal receiving modules, breakpoint and power resume function which helps to ensure the stability.
Customized maintenance method, reducing maintenance costs: Sansi customized a unique maintenance method for the stadium according to the structure of the stadium, which not only greatly saves the installation space and maintenance cost of the product, but also enables the canopy to be integrated with the surrounding architectural environment naturally.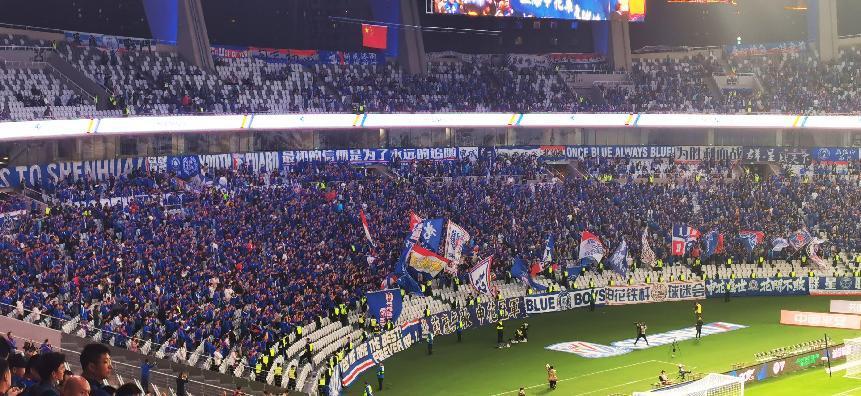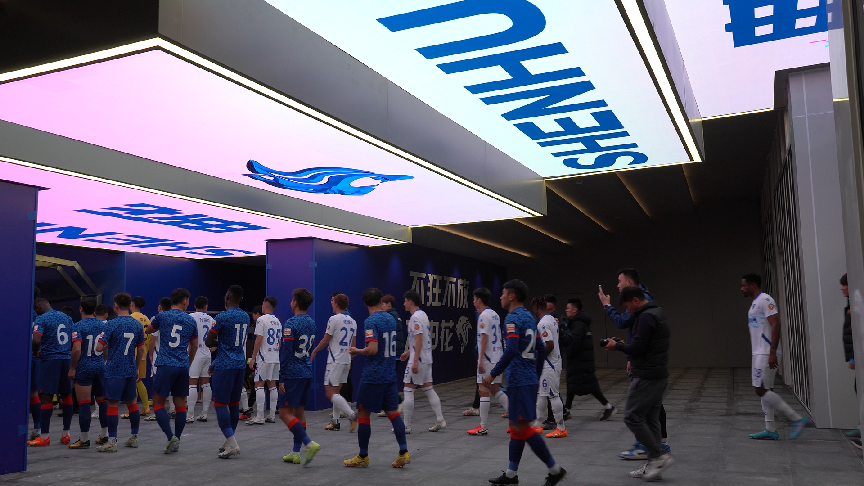 Sansi also provided staircase screens and ring column screens for the venue
As a large-scale project, Shanghai Stadium has strict requirements for construction technology and product quality. Fittingly, technical support and comprehensive services for major projects have always been the advantages of Sansi.
Sansi has also provided professional sports venues display solutions for Mercedes-Benz Arena, Shanghai Hongkou Stadium, Xi'an Olympic Sports Center, Suzhou Olympic Sports Center, Hangzhou Olympic Sports Center, Xi'an Qujiang E-sports Center, Chengdu High-tech Zone Sports Center, Toyota Center, Texas Science and Technology Center and many other large stadiums at home and abroad.