The Nanjing XinJieKou Department Store is ablaze with light at night. An 8K naked-eye 3D outdoor LED display located on the facade of the building is particularly dazzling. It appeared in Nanjing with its huge area and shocking visual effects, becoming a new tourist attraction for both local and foreign people.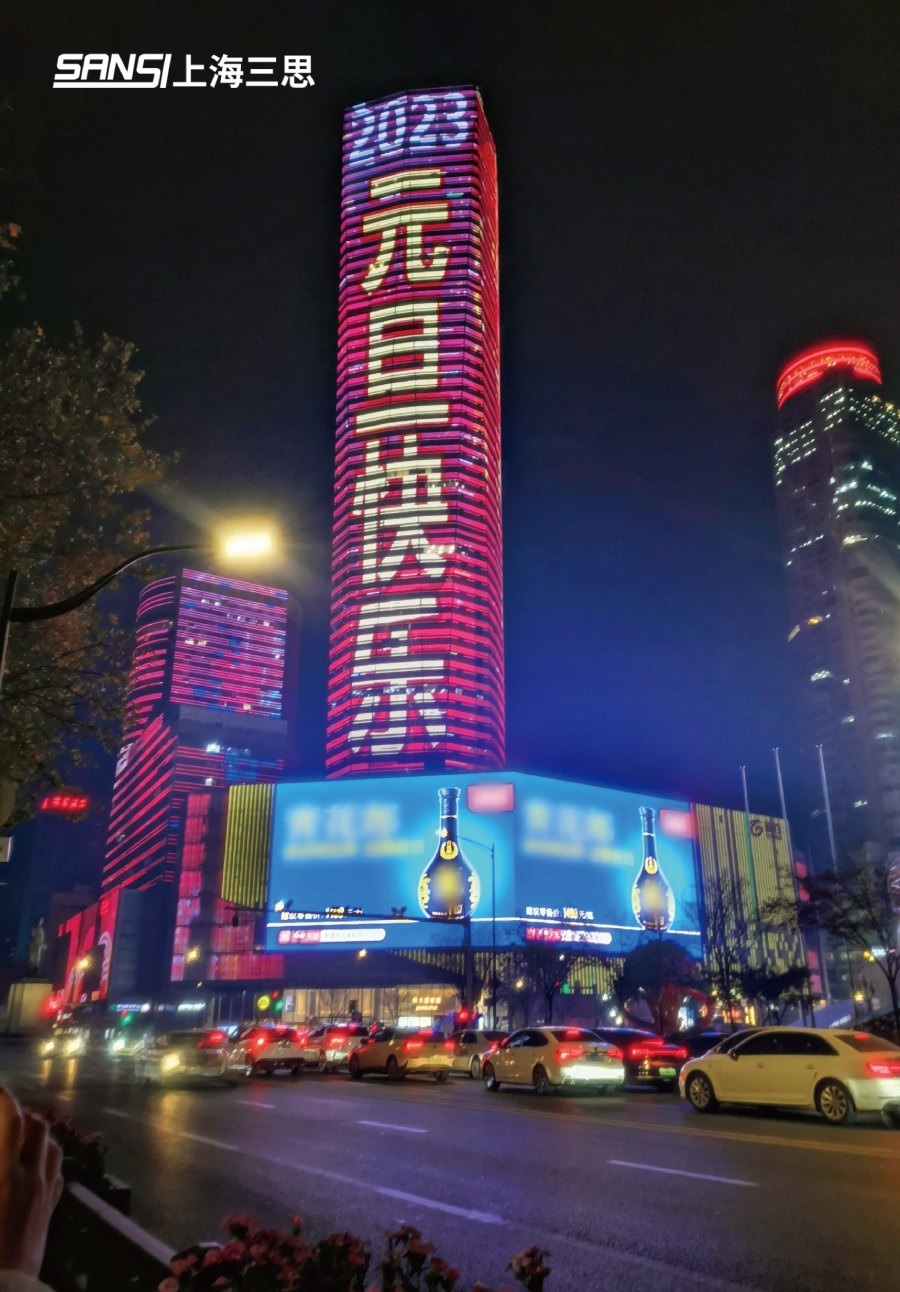 Major brands take turns to advertise their brand on this huge display, a series of unique and eye-catching naked-eye 3D images and videos attracted countless onlookers. The spectacular LED display is another business card of LED display technology created by Sansi - "Jinling 2688" giant screen.
In recent years, the commercial market has undergone rapid transformation and upgrading, among them trends such as naked-eye 3D technology, VR/XR, and Metaverse have rapidly led to an immersive experience in urban commercial districts. The visual scene technology represented by the naked-eye 3D display has become one of the mainstream ways to attract people to the commercial districts.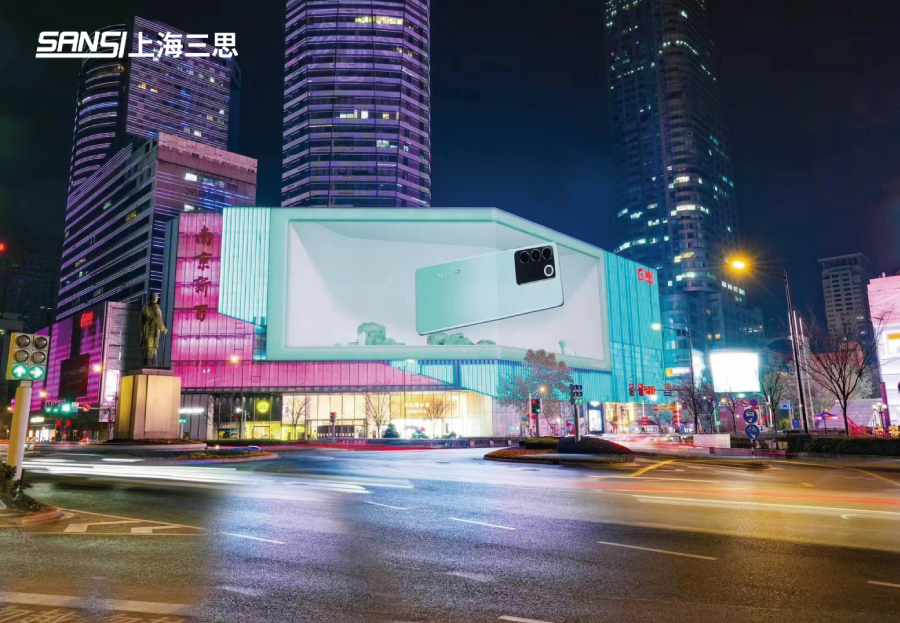 With the continuous innovation and development of Xinjiekou business district, "Jinling 2688", the super-large-scale 8K LED display was born in anticipation. Through strong research, development and customization capabilities, Sansi perfectly integrates technology and architecture, helping Jinling giant display to attract the attention of many international brands, and makes its commercial value reach a new high.
The scheme design, construction and installation are all completed by Sansi. The physical resolution of the screen reaches 8K ultra-high-definition (UHD) standard. The overall shape of the display is a huge arc, with a beautiful appearance and a wide viewing angle. It is currently one of the largest ultra-high-definition naked-eye 3D screens in Asia.
The 135°outer arc corner design adopts curved surface smoothing technology to cover multi-directional traffic flow, which can achieve seamless bare-eyed 3D, AR human screen interaction, metaverse and other forms of visual effects, making people unable to be attracted by bright colors, delicate details, and lifelike bare-eyed 3D visual effects. Combined with the full-dimensional stereophonic effect that is consistent with the content of the picture, it has a strong sense of realism, and the advertising value reaches a new height, bringing a fashionable and tasteful auditory and visual experience to the whole commercial street district.
In addition, the application of cutting-edge technology achievements and solutions such as excellent reliability of LED display, excellent protection level and dynamic energy saving enhancement, all show the strong technology strength of Sansi.
So far, Sansi has provided naked-eye 3D technology and solutions for the projects including Shenzhen Nanshan Science and Technology Park, Shenyang Zhongjie, Taiyuan Qinxian Beijie, AT&T company, Shanghai Jinying Square, Lanzhou T-ONE Commercial Street, etc.
In the future, Sansi will continue to explore more interactive scenes and interactive modes of virtual and reality integration, actively explore new business models and consumption forms, and strive to create a new era of LED media value.