From January 31th to February 3rd, 2023, the much-anticipated 2023 Integrated Systems Europe (ISE2023) was held in Barcelona, Spain. As an industry-renowned manufacturer amd provider of LED display products and system solutions, Shanghai Sansi participated in ISE2023 with latest scientific and technological achievements, and together with more than 1,000 LED display industry colleagues from all over the world, jointly demonstrated the world's cutting-edge display technology.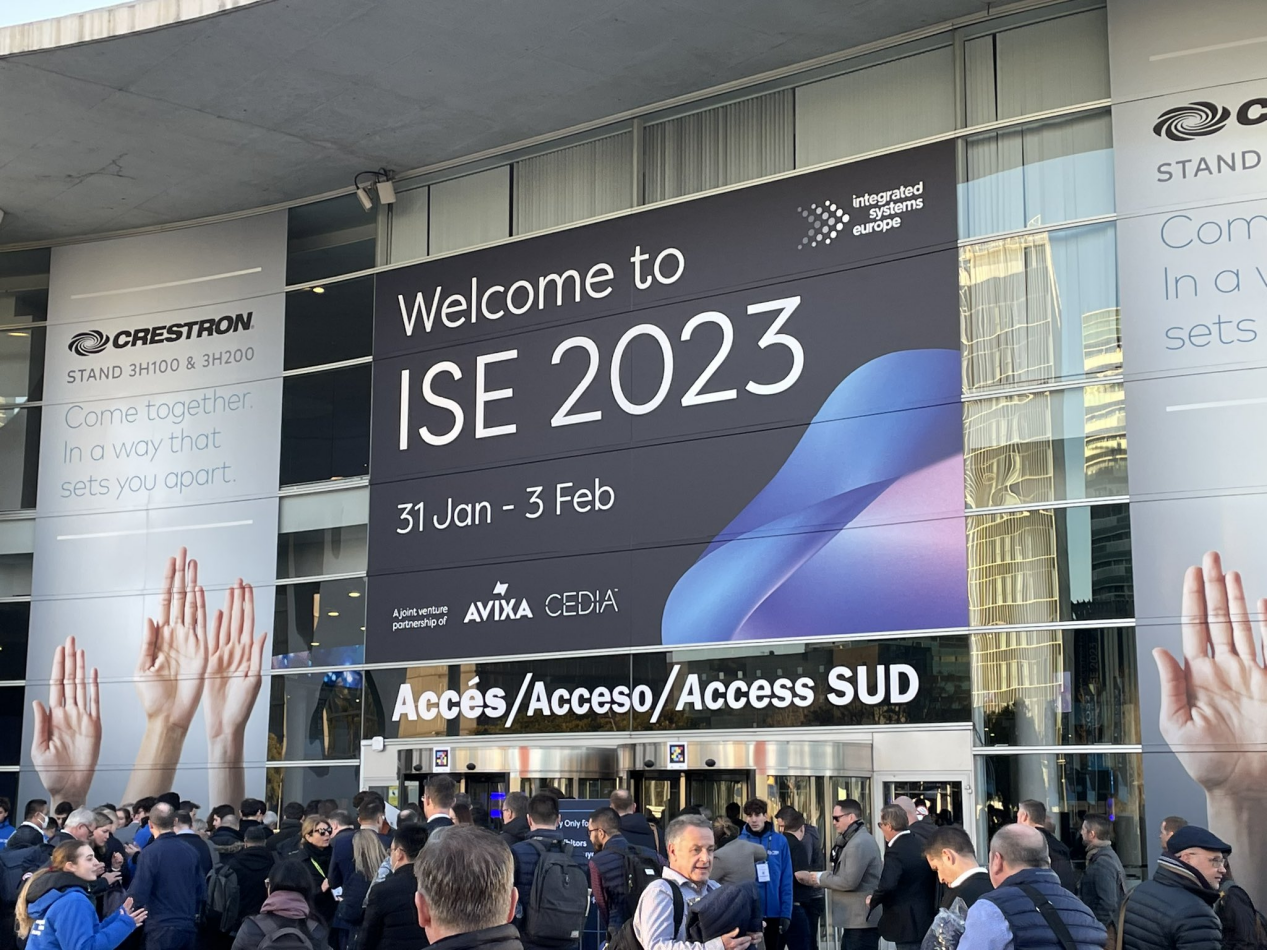 Sansi showcased products such as VEII COB fine-pitch (P0.9) display, intelligent interactive floor tile display, all-in-one advertising display, stadium display, and intelligent traffic LED display, which attracted many customers to communicate and negotiate. The booth was crowded and the atmosphere is hot.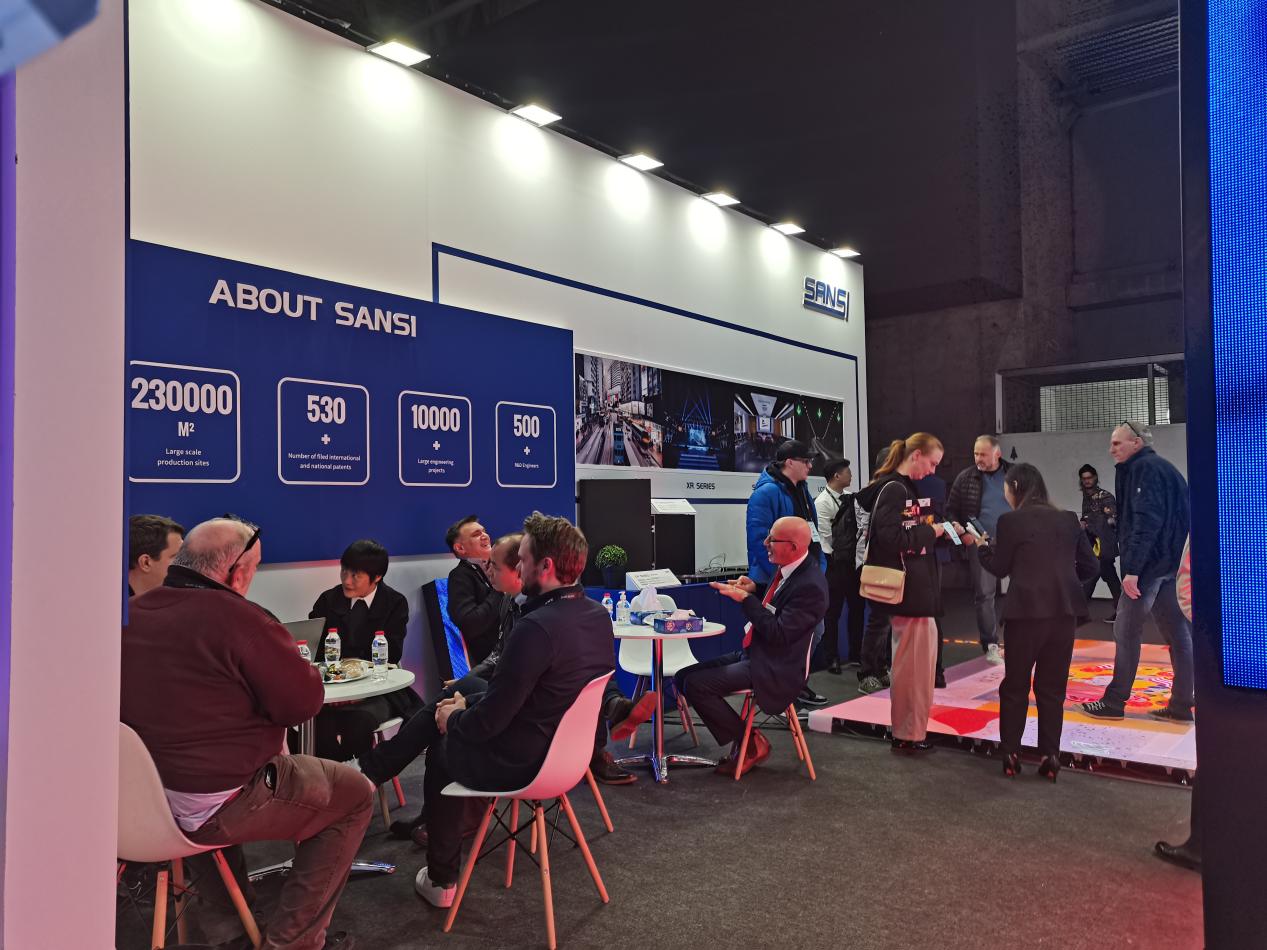 At present, the market has a huge demand for the immersive and interactive functions of LED display, and it is also a high ground for business competition. Therefore, the intelligent interactive floor display exhibited by Sansi, which is named as "KS Series", has attracted many customers to stay and experience it.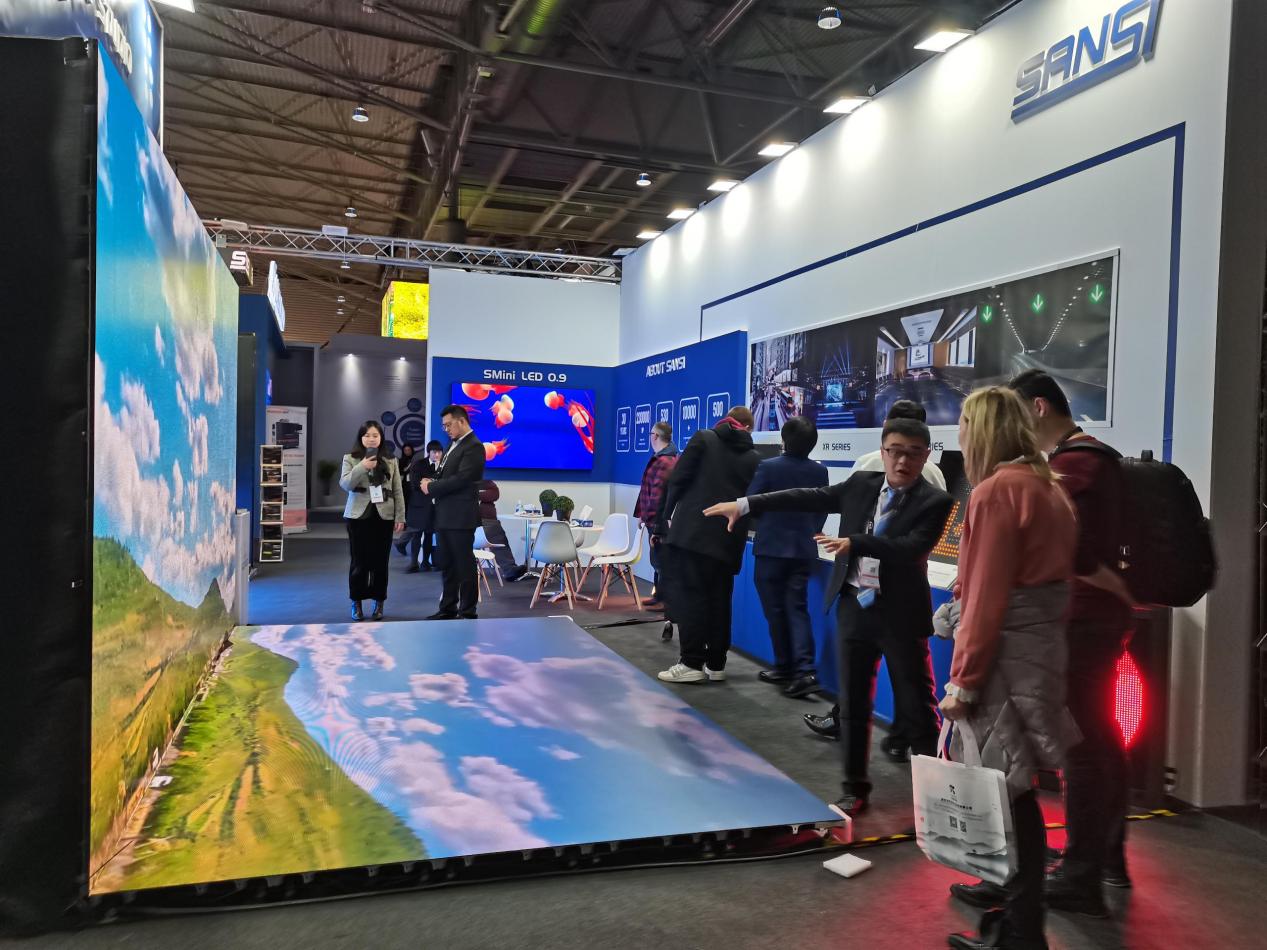 Sansi floor tile display adopts a wide-viewing angle design, which can display colorful dynamic or static images in real time with amazing image quality and outstanding displaying effects. The unique front maintenance and modular design are used in KS series, which enables each module to be drawn from the front magnetic, this process makes the installation and maintenance work more convenient and easier. With ultra-high-intensive level of wear-resisting, anti-corrosion and dust-proof ability, the product is more durable and steady to work in the scenarios such as bars, theaters, live houses, exhibition halls, shopping malls, etc.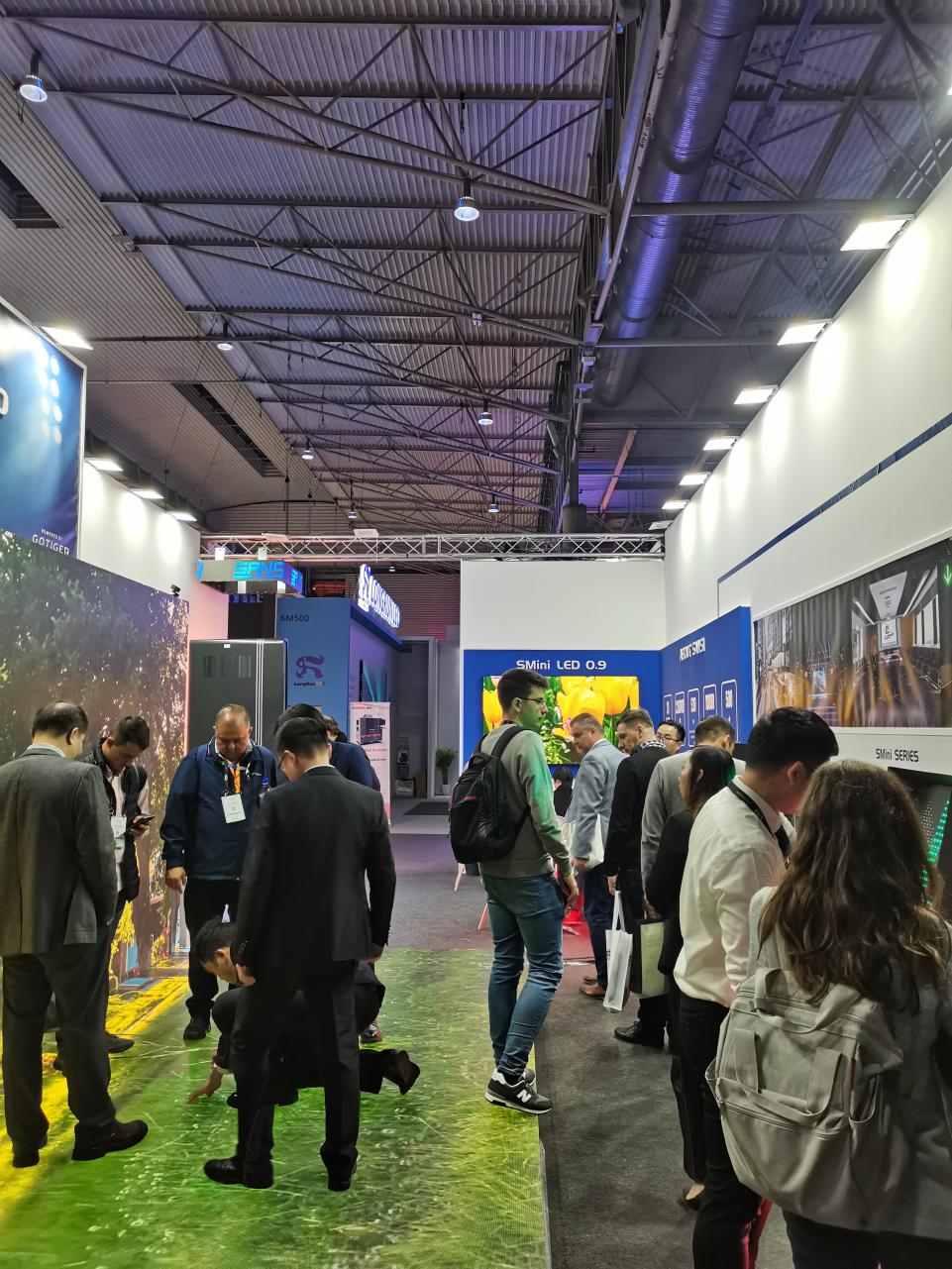 Besides the floor tile display, several products in other application scenarios also attracted the attention of the customers depending on their technical advantages.
VEII COB series fine-pitch LED display: Ultra-black coating surface treatment, the display surface is not reflective; wide color gamut, good image quality; slim body; full flip-chip technology. Suitable for high-end commercial displays, conference centers, museums, exhibitions, monitoring centers, etc.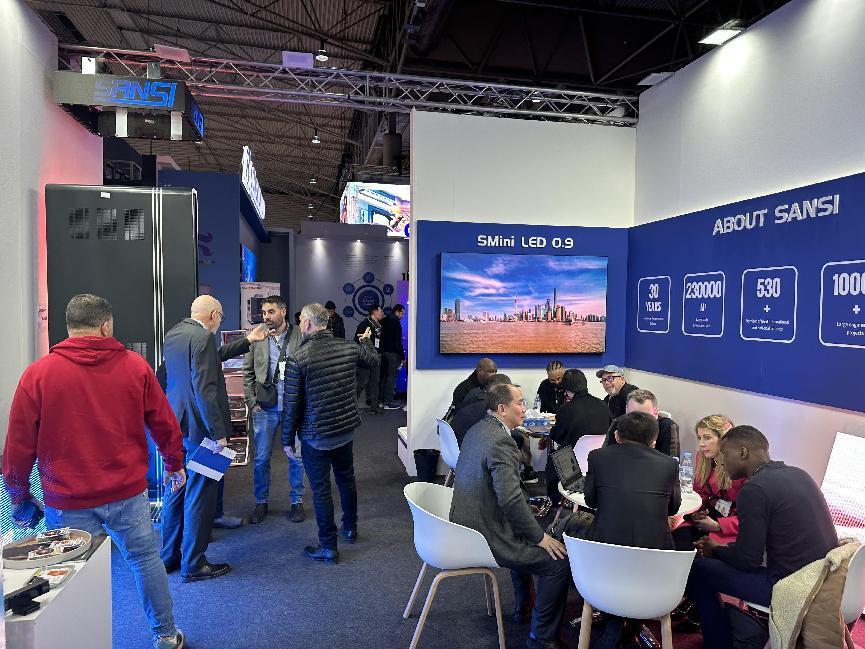 Indoor/Outdoor fixed-installation fine-pitch LED display: There is no graininess at close range, and the visual effect is amazing; It is compatible with the magnetic assembly structure to enhance safety. A 45° cutting angle is reserved for free splicing. It is suitable for various commercial display scenarios such as retail stores, shopping malls, exhibition halls, pedestrian street domes, building facades, and billboards.
XQ Series stadium LED display: With high refresh rate, exquisite picture quality and convenient installation, XQ series is designed as a professional stadium LED display solution. It can be disassembled when emergencies come up.
Indoor/Outdoor rental display: The modular design of the cabinet and power box facilitates installation and maintenance; It supports multiple installation methods and is easy to assemble. Suitable for large and medium-sized performances and events.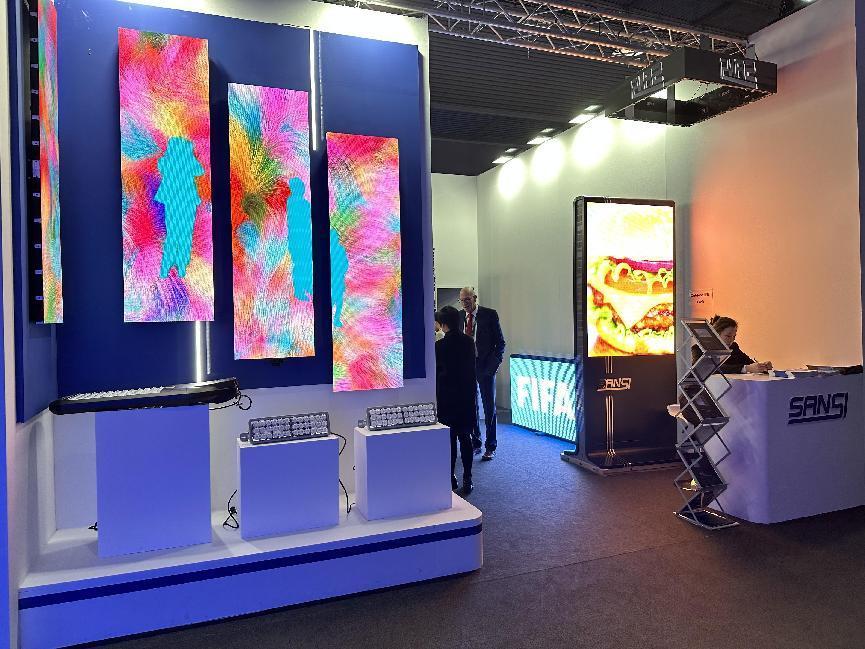 Intelligent transportation display: high brightness, strong penetrating ability, good reliability, high protection level, low energy consumption, suitable for highways, bridges, tunnels and urban roads.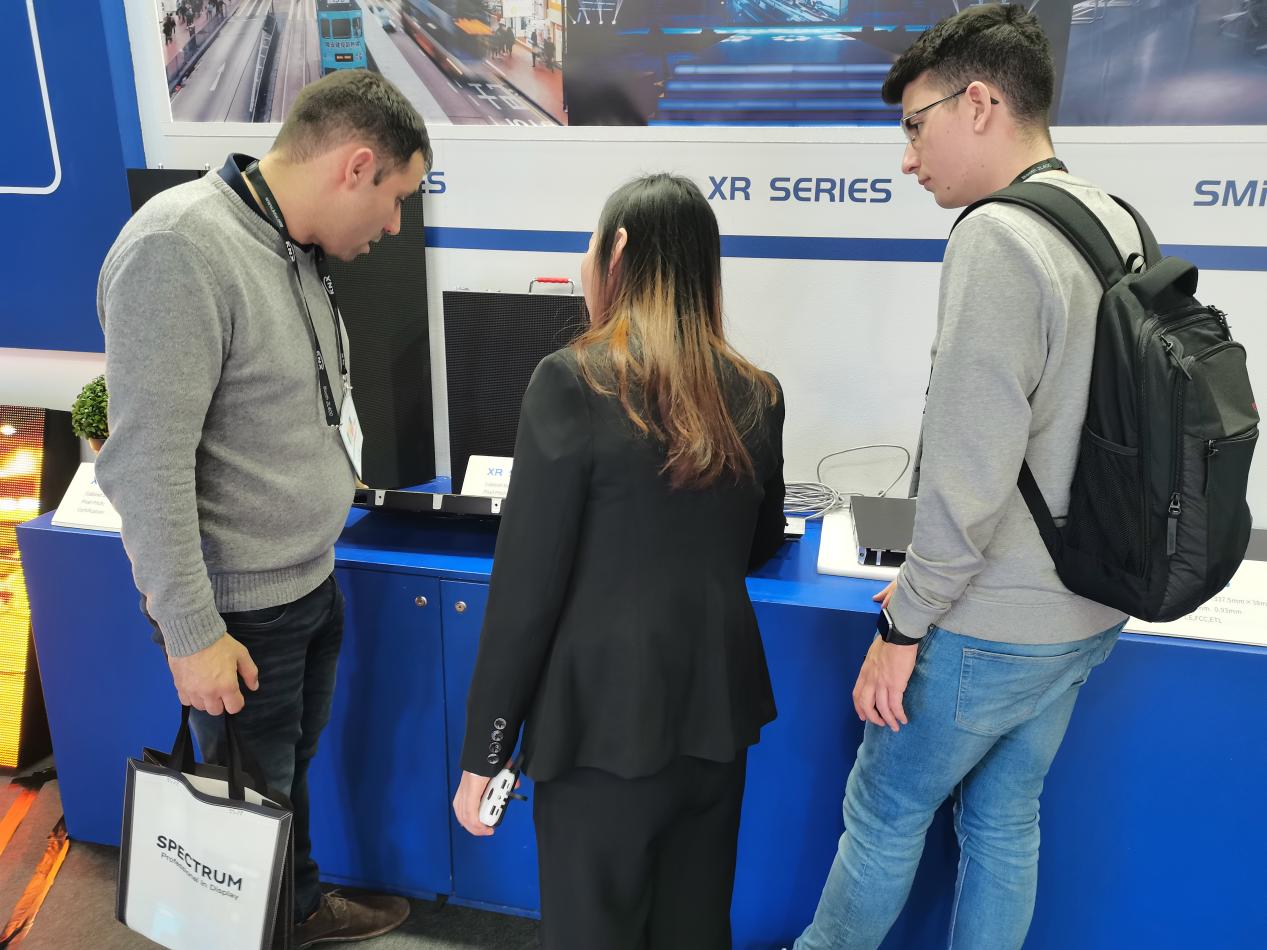 Since its establishment in 1993, Sansi always adheres to constantly upgrading and iterating product quality and technology. We actively layout global business in fields such as business, transportation, urban construction, sports, entertainment to provide high-quality products and system solutions in more than 30 countries and regions.