Zuo'anmen West Street in Beijing, Shanghai International Import Expo, Hangzhou Hubin Road Pedestrian Street, Shenzhen Qianhai, Jiangxi Ruijin City... Sansi smart street lights and multi-pole integration system can be seen in the streets of many cities across the country. In this era of emphasizing the construction of smart cities, Shanghai Sansi has injected scientific and technological energy into this field by its strong customization capabilities and independent R&D technologies.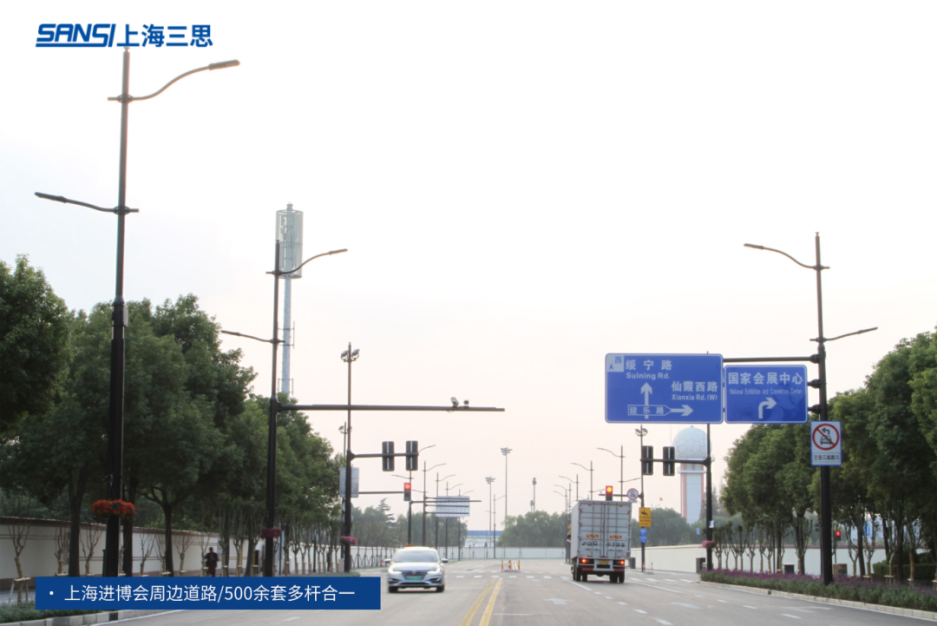 Recently, another smart pole project of Shanghai Sansi landed in Shunde, Guangdong. Sansi undertook and provided more than 1,500 sets of smart street lights for the project. Relying on its exquisite products and integrating various opinions and local characteristics, Sansi has carried out a "smart" transformation of the local city.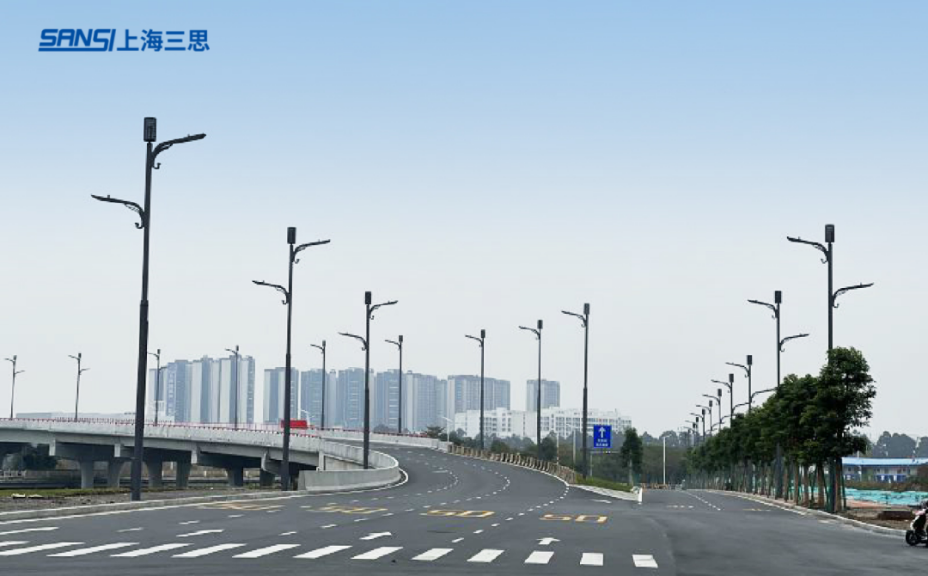 Sansi smart pole system has the potential for expansion. In future, it can develop multi-sensor fusion platform that supports multiple intelligent applications. Through the infinite possibility and scalability of light poles, the administrators can apply them to some fields such as vehicle-road coordination and automatic driving, so as to help the upgrading of local industries.
Sansi smart pole system has "10+N" functions, it can realize high integration of intelligent lighting, information collection/release, Internet of things, 5G micro base station, real-time monitoring, emergency call, public broadcasting, etc. In practical applications, it can realize lighting control, broadcasting, information display, video surveillance and other functions.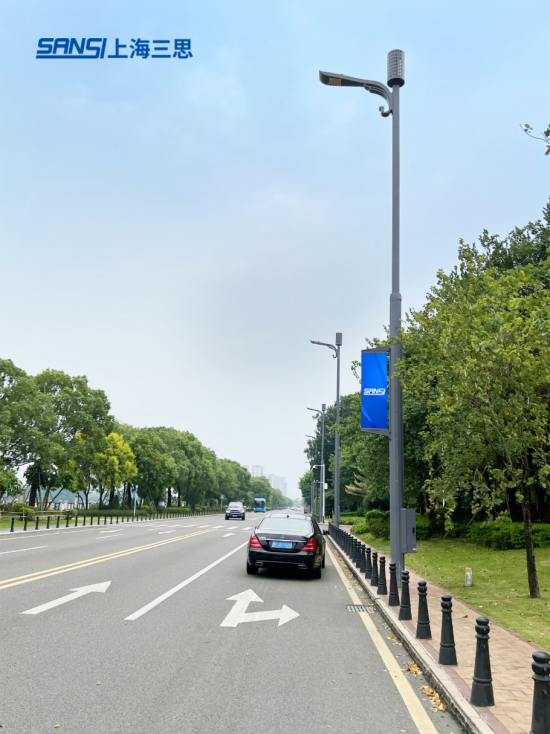 Sansi Cloud System is a comprehensive management platform based on big data collection and storage for real-time tracking/monitoring of product status. It is currently widely used in Sansi Smart Street Lighting System. The self-developed Sansi StarRiver Pro control system is used to control and monitor lights and other equipment.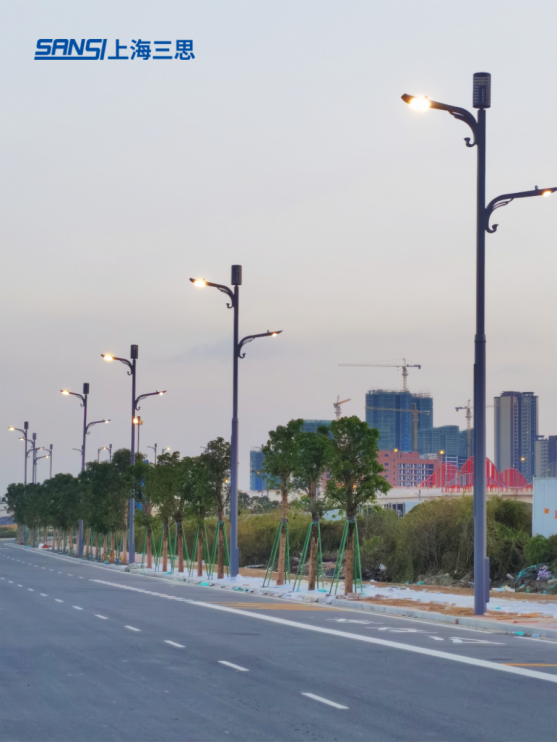 In the design of the street poles, it incorporates modern architectural art and harmoniously blends with the environment. With both lighting and decorative effects, it implies the development of the urban culture and business.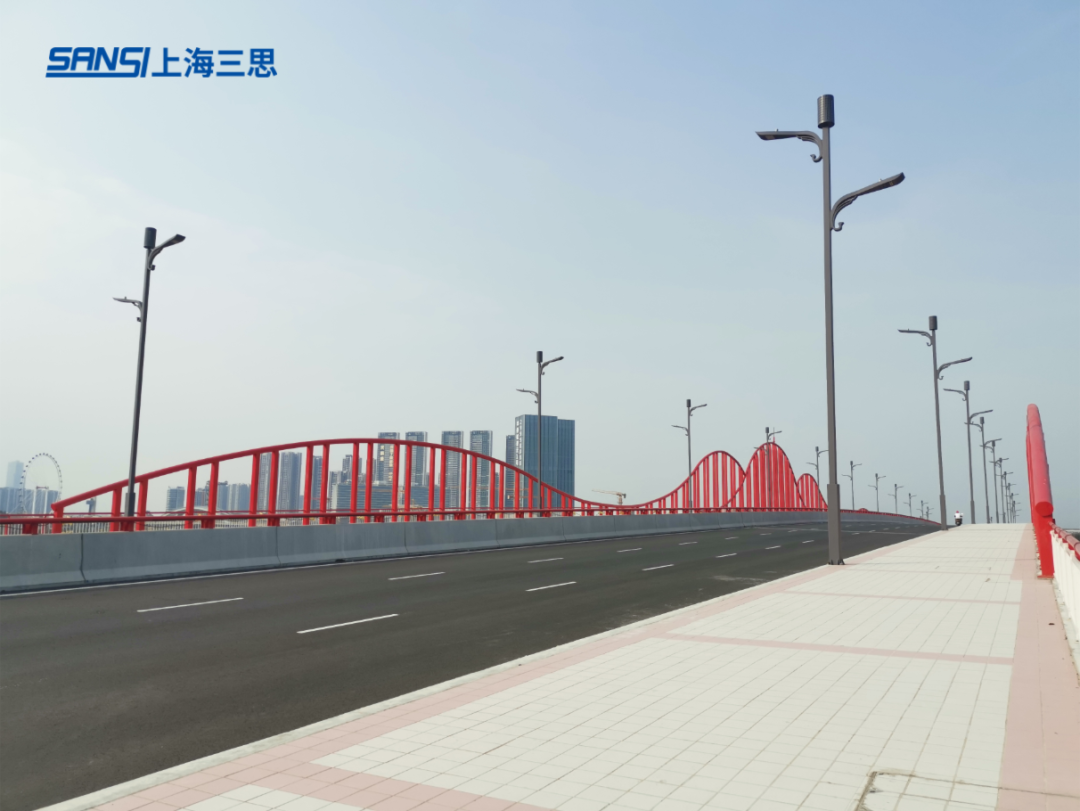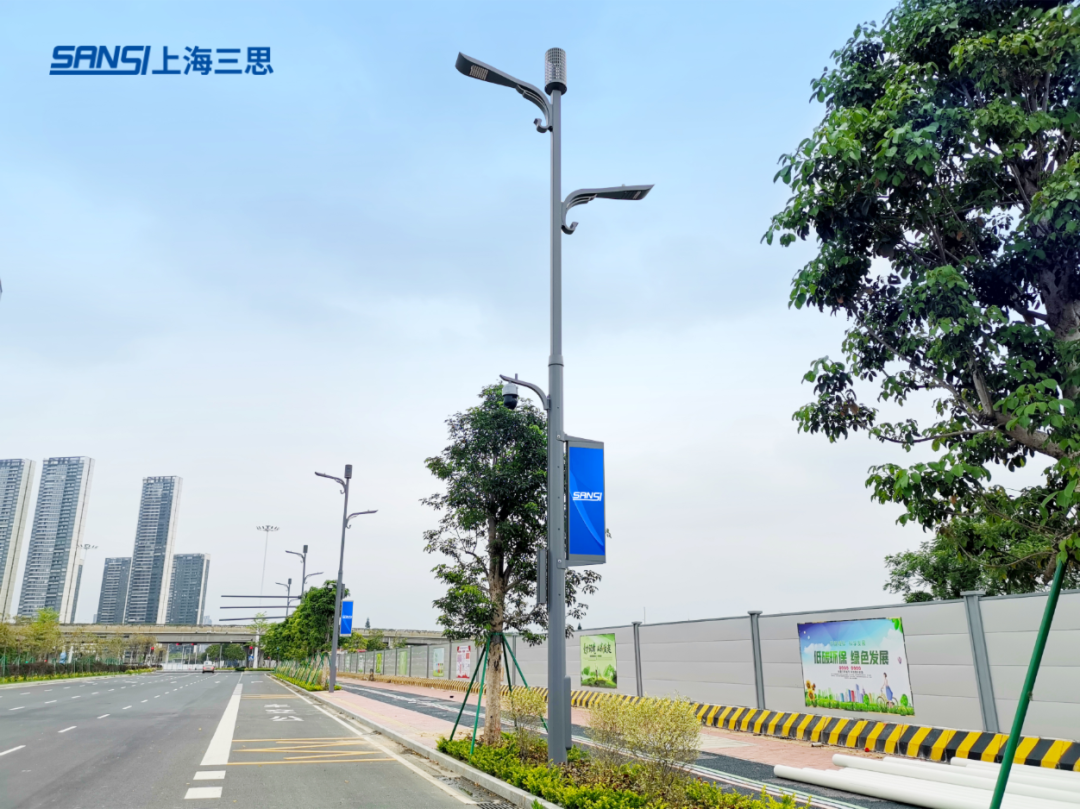 The smart poles provided by Sansi for Shunde have realized the intensive utilization of urban road space. It helped the city form a new comprehensive urban operation model. At the same time, it can lead a new momentum of the economy and accelerate industrial optimization, innovation and upgrading, creating more social and economic value.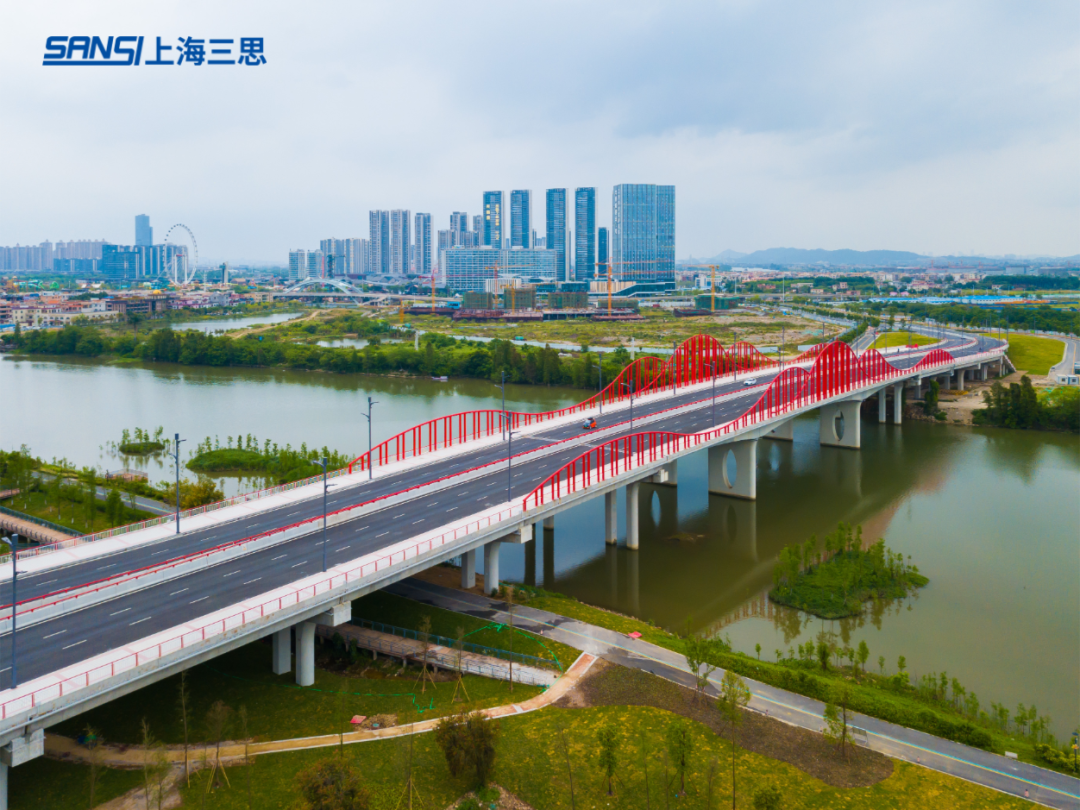 Up to now, Sansi smart pole systems have landed in 60+ cities at home and abroad. In the future, Sansi will continue to provide more complete system solutions in building 5G smart cities, and help the sustainable development of urban zones.