From September 15th to 16th, the 2022 Annual Meeting Forum of the Electric Branch of China Building Energy Conservation Association was held in Nanjing. At the meeting, awards were given to the "Top Ten Building Electrical Brand Competitiveness". After three stages of evaluation, Shanghai Sansi stood out from 253 brands and was listed top ten in two lists "Audio and Video Conference System" and "Intelligent Lighting System".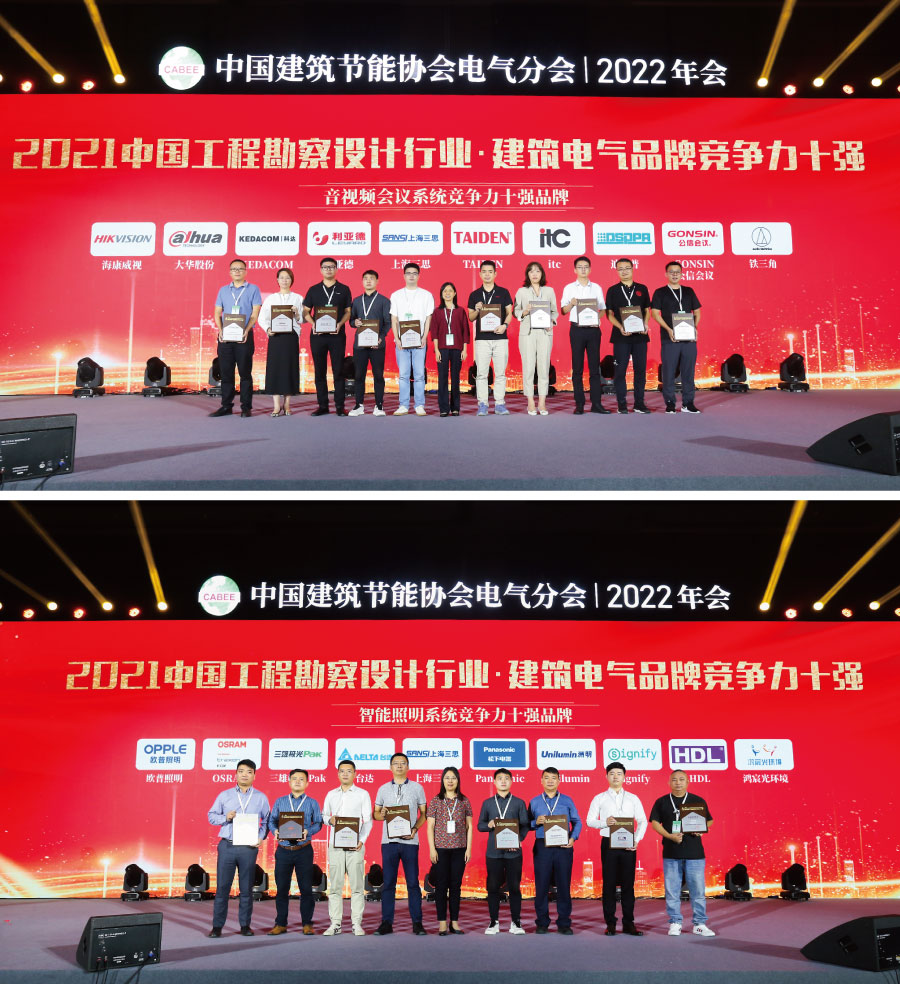 Since its establishment in 1993, Sansi has been deeply involved in the development of display systems and intelligent lighting. Sansi LED display products are with a whole range covering almost all application scenarios such as small-pitch screens, 3D naked-eye screens, indoor and outdoor full-color screens, traffic information screens, conference all-in-one displays, etc., and it owns a self-developed control system, which can be widely used and applied in national defense and military industry, radio and live broadcasting studios, commercial media , sports venues, digital conferences, public transportation and many other fields.
As a new smart city product and solution provider, Sansi smart lighting products and systems have been applied in multiple sectors such as road lighting, landscape lighting, commercial lighting and home lighting; combined with emerging technologies such as big data, 5G, and AI middle platform to help accelerate the urban construction of smart cities.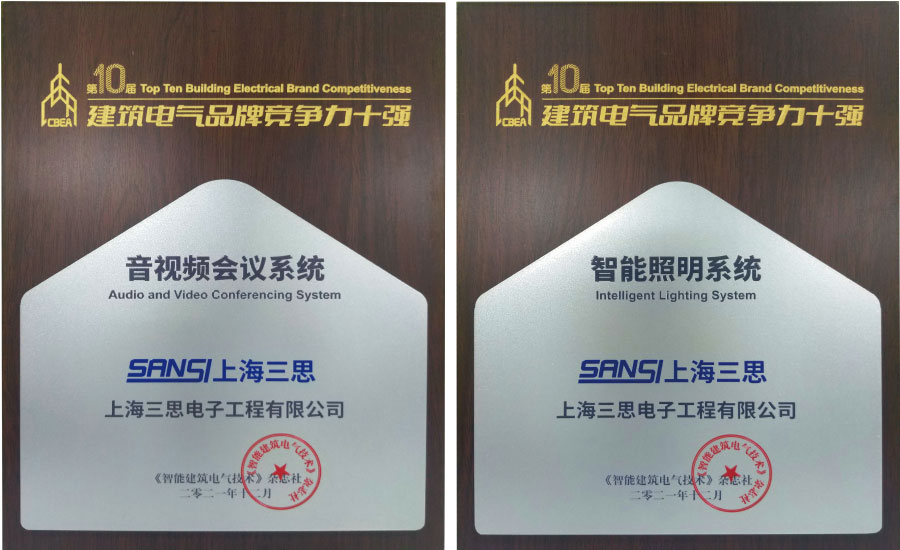 To be listed in the top ten brands is an affirmation of Sansi's overall strength and also an encouragement to Sansi.In the coming future, Sansi will be market oriented with products as its core to provide our customers with better products and professional solutions, and to promote the high-level development of urban construction.