From July 27th to 28th, the 24th China Expressway Information Technology Products Expo was on at Changsha International Convention and Exhibition Center. As a system integration solution provider in the expressway field, Shanghai Sansi made its appearance with smart transportation solutions!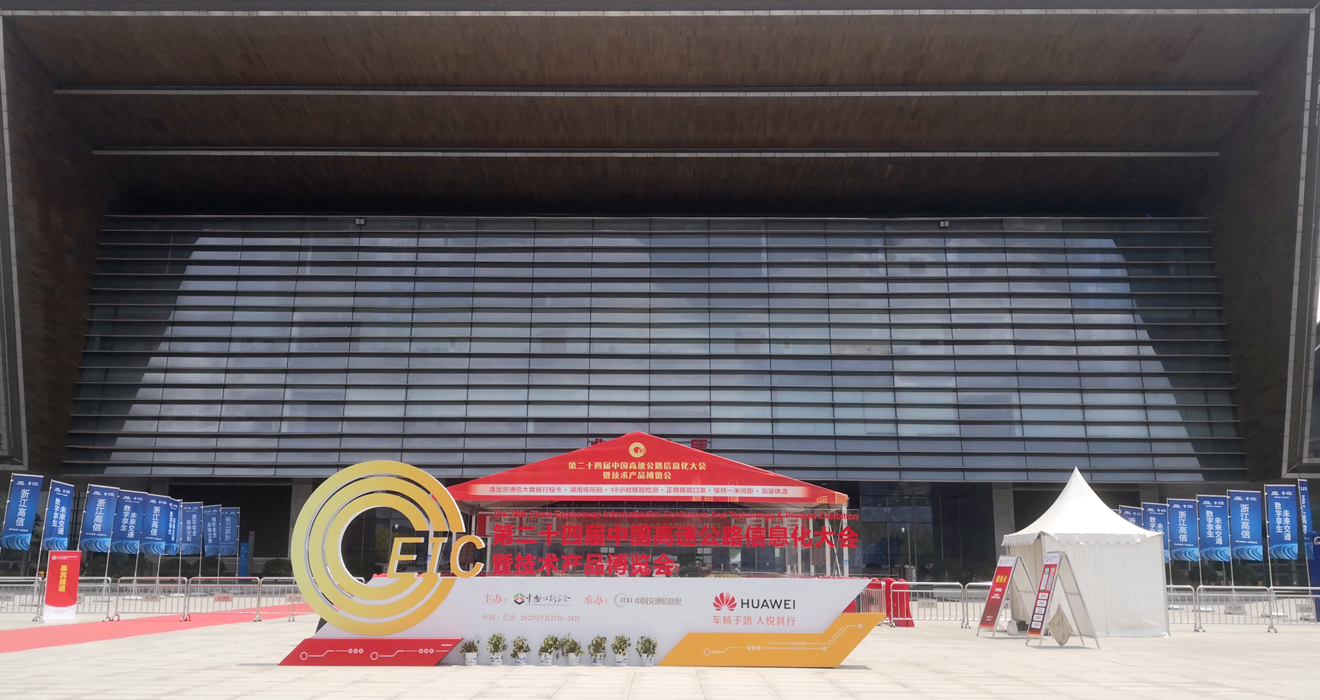 At this exhibition, Sansi showcased a variety of products and control systems such as traffic variable message sign, LED fine-pitch displays, ceramic heat-dissipating street lights, reflective tunnel lights and smart street poles. The application scenarios of these products are put in practice in the booth,which have attracted many audiences to stop and check for more.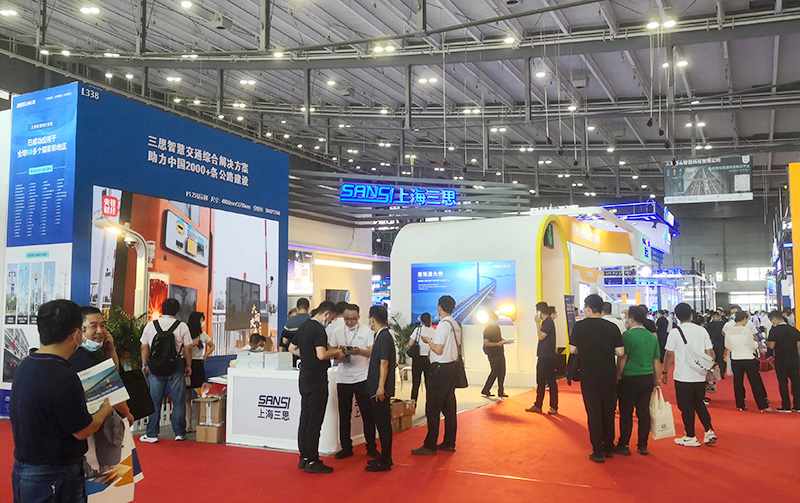 Smart Highway
At the booth, a large screen was particularly eye-catching. It is the Sansi ultra-high-definition fine-pitch display of P1.25,which is of high contrast, high refresh rate, HDR supported, seamless splicing, and unique distributed module CPU;and the displaying quality is clear and smooth. Adjacent to the big screen is Sansi Smart pole, which integrates multiple functions of intelligent lighting, information release, and video surveillance;which collects data through the front section of the light pole, and then transmits the image to the large screen for real-time interaction; which showed the onsite audience exactly how Jingxiong Smart Expressway was made smart this way. It is also an important carrier of Sansi smart transportation solution.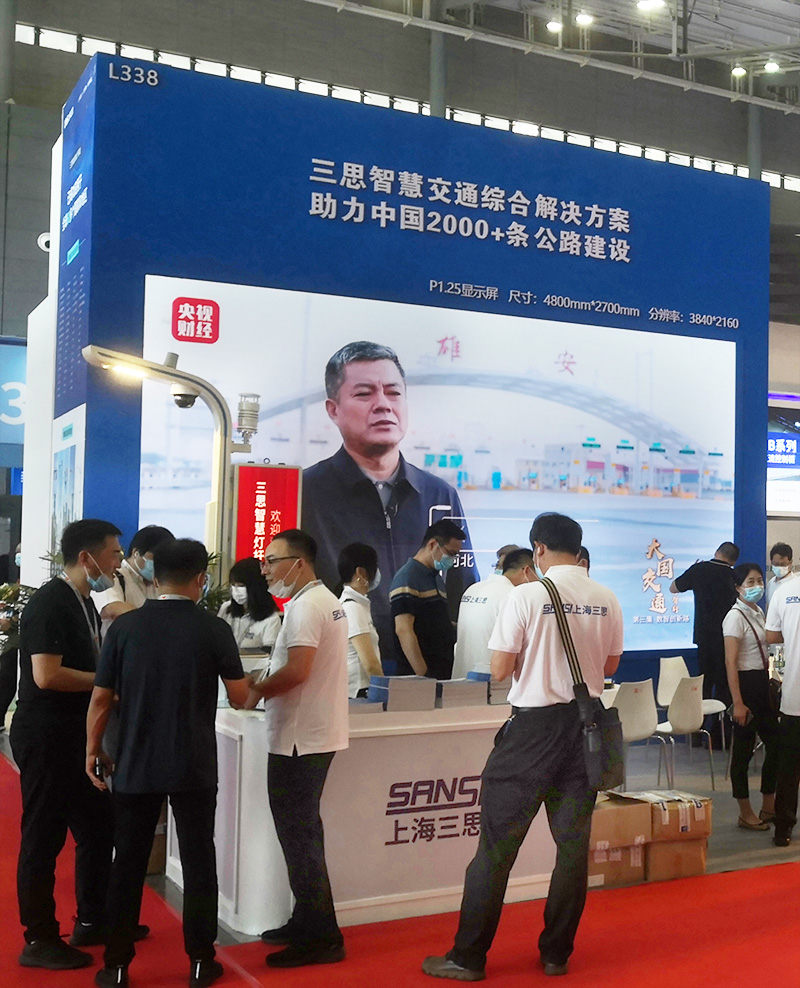 Urban Roads and Tunnels
In urban roads and tunnel areas, Sansi has showcased ceramic heat-dissipating street lights and reflective tunnel lights on the expo. The ceramic heat dissipation technology is independently developed by Sansi, which can reduce the thermal resistance of the lighting product to a greater extent and improve the service lifespan of the product; the reflective tunnel light adopts "reflective light-emitting technology", which is a major project of 863; and the lighting emitted is soft and uniform, which greatly improves the comfort level of tunnel lighting.
The LED variable message sign (VMS) is also an essential part of road construction. With intelligent control system and modular CPU processing technology, Sansi VMS products significantly improve and ensure the safety and reliability during their use. The comprehensive integrated solution of Sansi LED lighting and LED display has successfully completed a number of road construction projects across the country.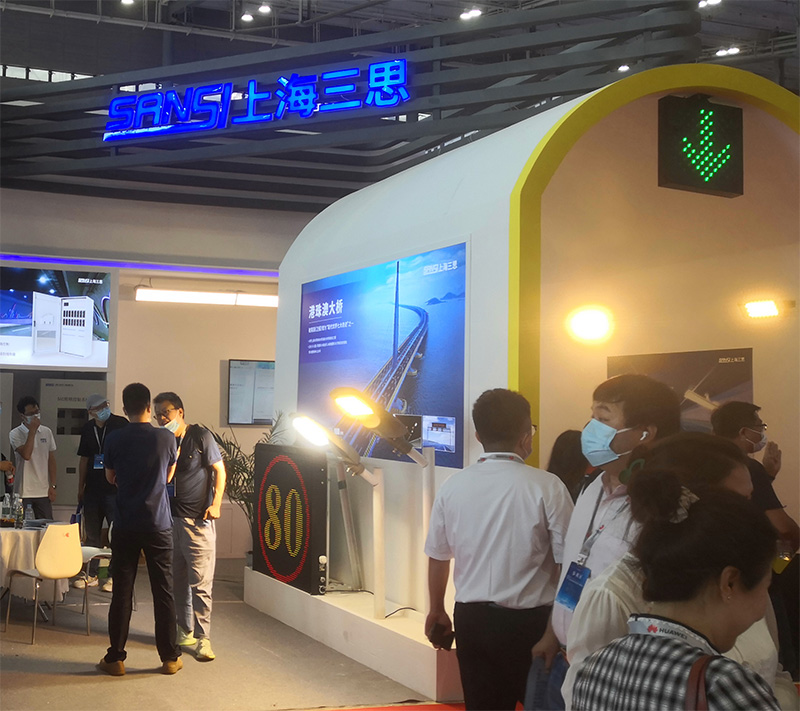 Control System
Sansi has always adhered to independent research and development. We have launched high-voltage DC cabinets and dimming control cabinets for our lighting products. The high-voltage DC cabinets adopt 2-core power cable, which has less modular components, less temperature rise, lower failure rate and lower operation costs. The dimming control cabinets support a series of functions containing two-way communication, single light dimming, single light fault feedback, single light operation status collection, etc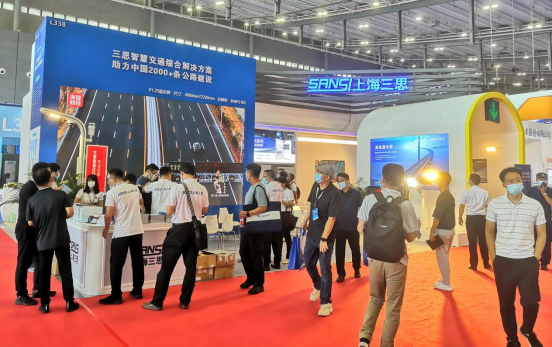 The Ministry of Transport issued "The Plan for the Construction of New Infrastructure Facilities in the Transportation Field (2021-2025)", which requires improving the level of intelligent highway management and service. The policy means that the smart transportation has become a major trend in national infrastructure construction for China.
Since its establishment in 1993, Shanghai Sansi has continued to develop and innovate in the fields of intelligent transportation, display, lighting, smart pole system, and intelligent city construction. Up to now, Sansi smart transportation solution has been applied to many landmark projects such as Jingxiong Smart Highway, Jingtai Smart Highway, Hong Kong-Zhuhai-Macao Bridge, Donghai Bridge, and Montenegro North-South Highway.