The manual management of traditional water plants has many drawbacks. Relying on the experience of employees to manually start and stop the pump on site, and then record the operating status of the pump and data such as the current and the voltage. The work efficiency is low and the long-term cost is high, which is not conducive to the overall management scheduling of the department. In order to strengthen process supervision and change traditional management methods, the Nanshi management department officially put into use a new digital twin water plant system this year. When walking into this water plant, you can see the newly built smart LED visualization large screen by Sansi that it was officially put into use recently and the 1:1 digital twin water plant model restored by the unity3D system.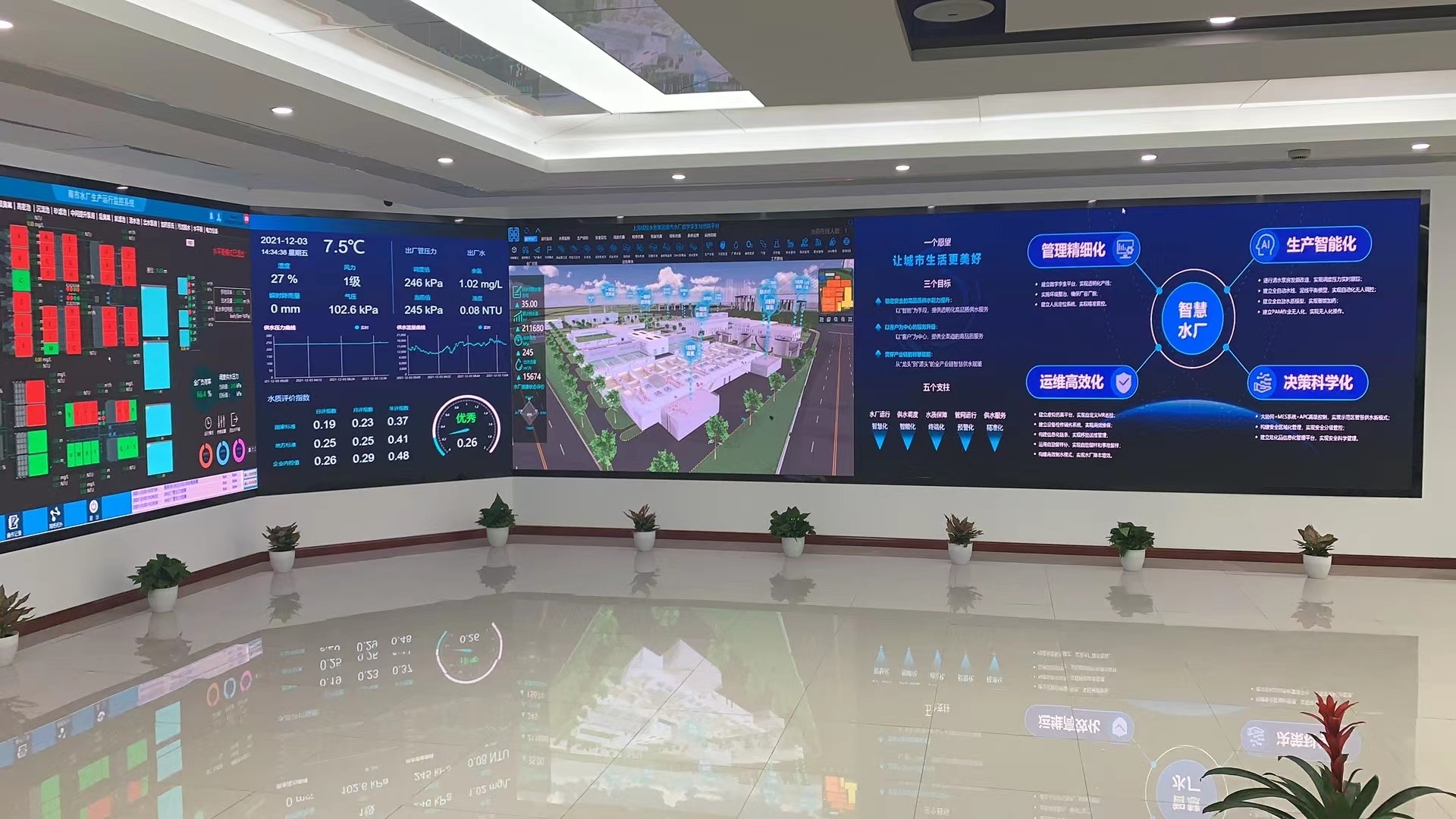 This large LED screen displays key data such as production business data, water quality monitoring data, and IoT perception data in real time, and dynamically displays changes in water quality to improve the stability of water quality and the accuracy of management and control. Compared with traditional manual management, it reduces equipment failure rate. Which has significantly improved the citizens' water experience, the water supply pressure stability of the water plant has been improved, and the carbon emission reduction has been significant.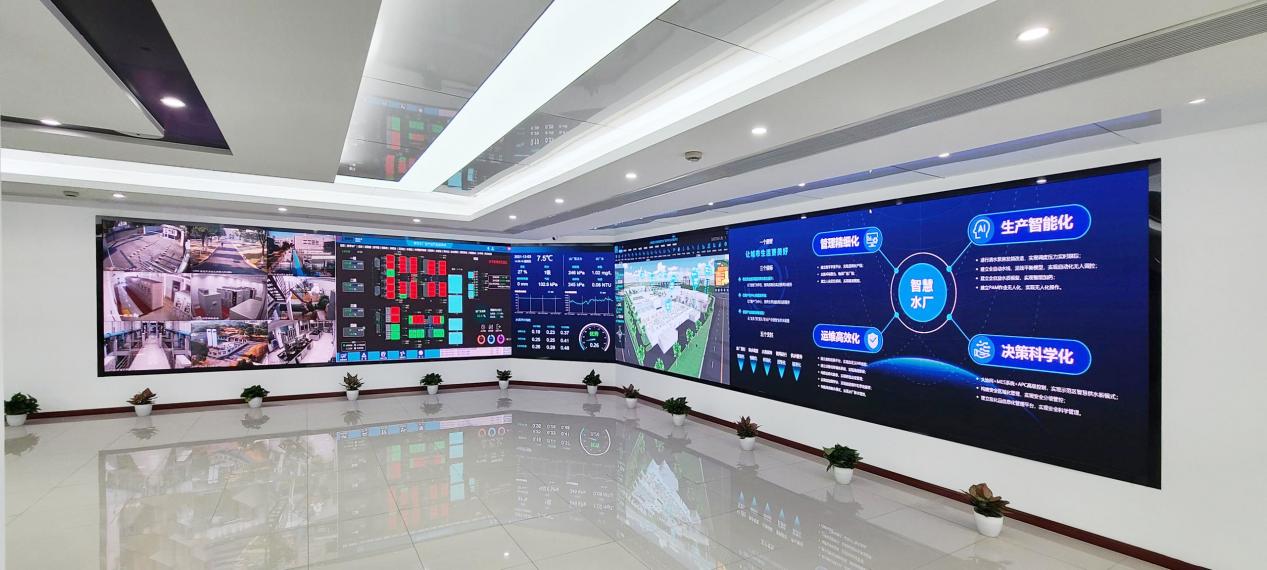 Based on the framework of "one network management" and the construction concept of "smart water management", it is not only data informatization but also an excellent "smart city brain". The smart large screen visualizes various business scenarios that relies on computer-aided decision-making to obtain better solutions, helping managers to make more accurate decisions. The high-definition, dynamic, real-time, and comprehensive visualization support not only meets the regulatory requirements for water quality and water quantity but also can present the data collection and transmission status of water treatment, water distribution, pre-processing, database data etc.
This large data visualization screen manufactured and installed by Shanghai Sansi meets the needs of safe production, command and dispatch and visual management of energy; it also helps achieved detailed management, intelligent production, efficient decision-making and scientific operation & maintenance. Sansi LED display has also been highly recognized & acclaimed by national energy units for its strong technical and engineering strength and experience.