Wenzhou Incity MEGA is located in the central green axis of Lucheng District, Wenzhou City; it is on the southwest side of the intersection of Shifu Road and Jinjiang Road. The Central Green Axis is a hot spot that Wenzhou has been building in recent years, integrating government affairs, culture, residence, education, leisure and entertainment; It aims to improve the new international consumption of Wenzhou citizens, and to create a new look for Wenzhou at the same time.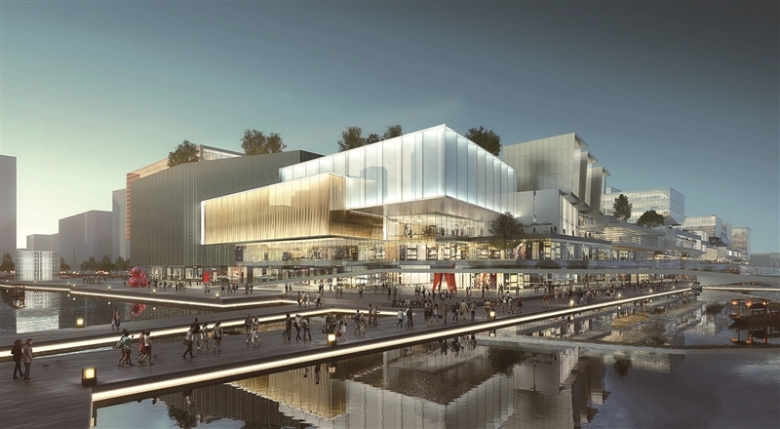 Wenzhou, an ancient city with a history of more than 2,000 years that it has a profound historical charm, historical heritage and consumption tradition. The construction of Incity MEGA aims to inject new vitality into this thousand-year-old ancient city. One of its main targeting customers is the growing new generation of Wenzhou people, that they are mostly having overseas education background and they tend to prefer high end brands, luxuries and high-quality spaces in terms of preferences and tastes, and they also like social spaces such as dining and gatherings. In response to these demands, Benoy team took the Incity MEGA project. It took them two years to complete the planning, design, construction and decoration to meet the different levels of consumption needs.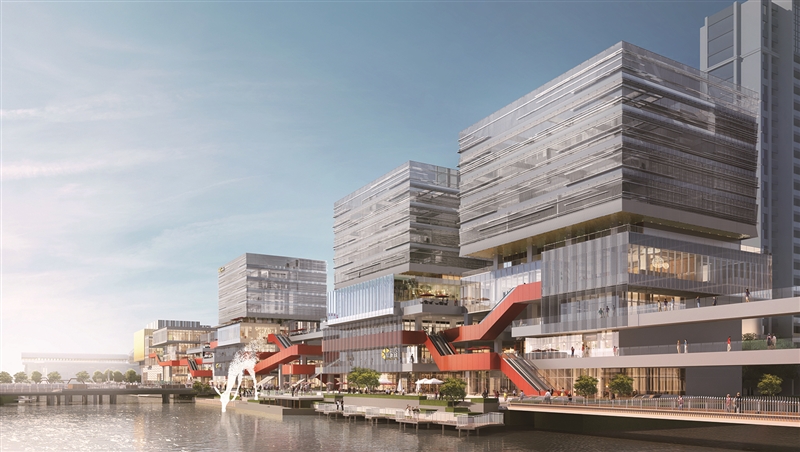 As a new landmark in Wenzhou, Incity MEGA has introduced a portfolio of high-quality brands including light luxury, trendy brands, sports and others; it has settled in more than 320 stores, 60% of which are the first one in its genre in the south of Zhejiang province and the number exceeds 180. Most of the international brands it has merchandised are the very first in southern Zhejiang, which has greatly increased the consumption level and consumption range in Wenzhou, and it also can effectively drive the consumption upgrading of surrounding areas.
Stepping into the Incity MEGA commercial area, a huge display screen is so spectacular that it is very difficult to ignore its existence; the display screen is nearly 855 square meters with clear picture quality, and it is inlaid in a glass structure; On the one hand, it increases its design and artistic beauty, which is consistent with the overall architectural design style; on the other hand, it also greatly improves the use efficiency of the display screen and protects it from the erosion of harsh outdoor environments such as wind, rain, storm and hot temperatures. In the shopping area of Incity MEGA, a LED display of nearly 200 square meters with a 90 degree contour is specially customized indoor full-color transparent screen, transparent screen displaying, true color flowing, expressive displaying contents that keep changing; all those complement the surrounding shops and all the customers who come and stop are amazed.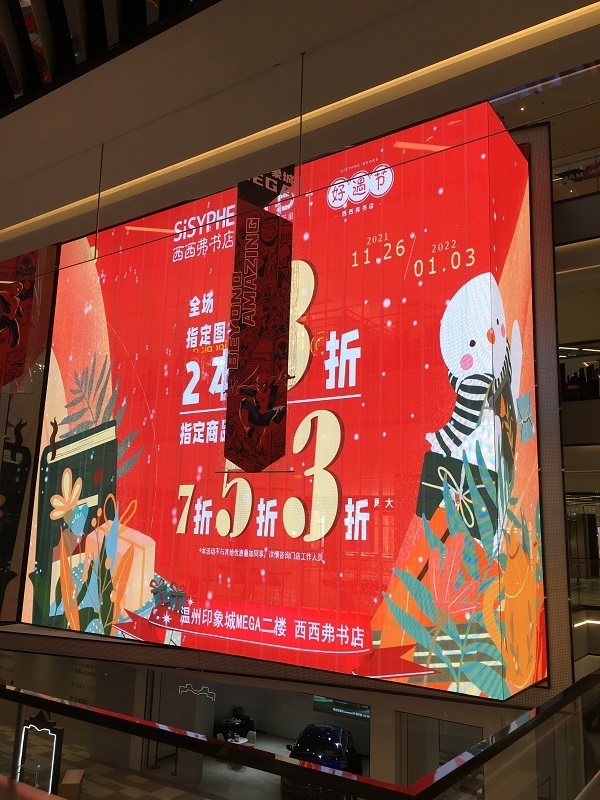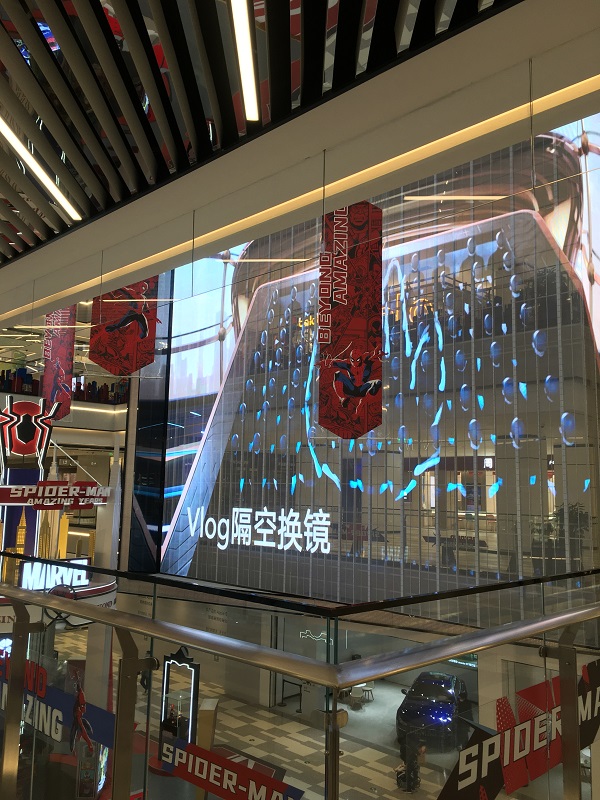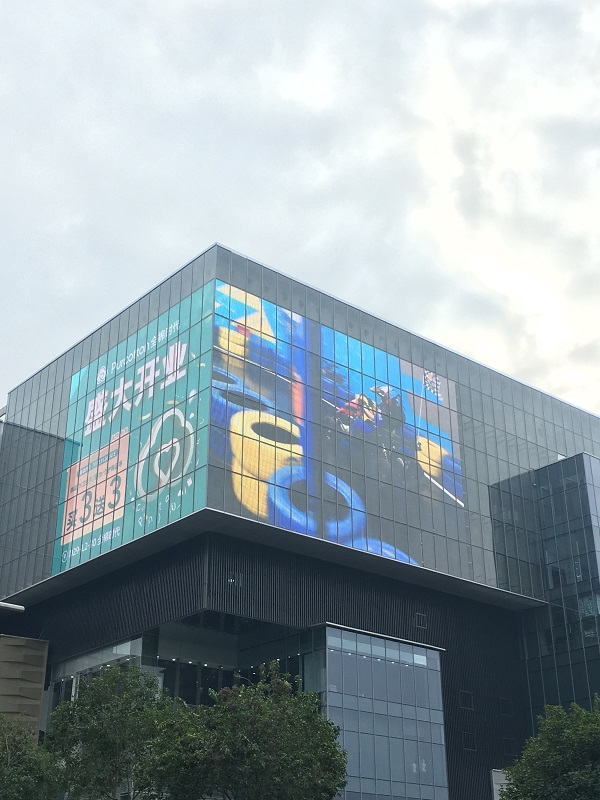 The above two LED displays are the themed displays in MEGA Incity, both of which are customized by Shanghai Sansi according to special needs with special design, deliberated research and development. They perfectly match the overall architecture and decoration style of Incity MEGA, high-tech and modern. With the design, special customization and delivery of the two displays, we handed in a satisfactory outcome and at the same time it also reflects our strength and ingenuity in high-end customization and specific solutions to a certain extent.