On December 16, Suzhou Chengbei Express Road West Tunnel (formerly Yongfang Road Tunnel) was officially opened for the first time, which is another road section opened for test operation after Chengbei Expressway East Tunnel.
The lighting products and solutions for the east and west tunnels of Chengbei Expressway are all provided by Shanghai Sansi, professionally accelerating the Suzhou Chengbei Road reconstruction project during the sprint stage.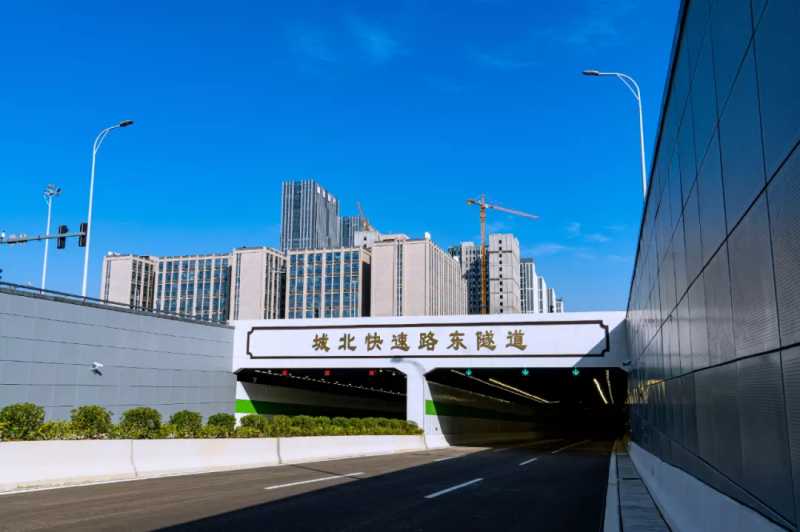 The Suzhou Chengbei Road Reconstruction Project is one of the key construction projects in Suzhou, with a total length of 14.9 kilometers. It is an east-west express passage connecting the high-tech zone, Gusu District, Xiangcheng District and the park. Chengbei Expressway East Tunnel (formerly Renmin Road Tunnel) and Chengbei Expressway West Tunnel (formerly Yongfang Road Tunnel) are important parts of the whole line of the project. They will be opened for test operation in November and December, which can effectively alleviate current traffic pressure after opening, achieving rapid traffic speed goal.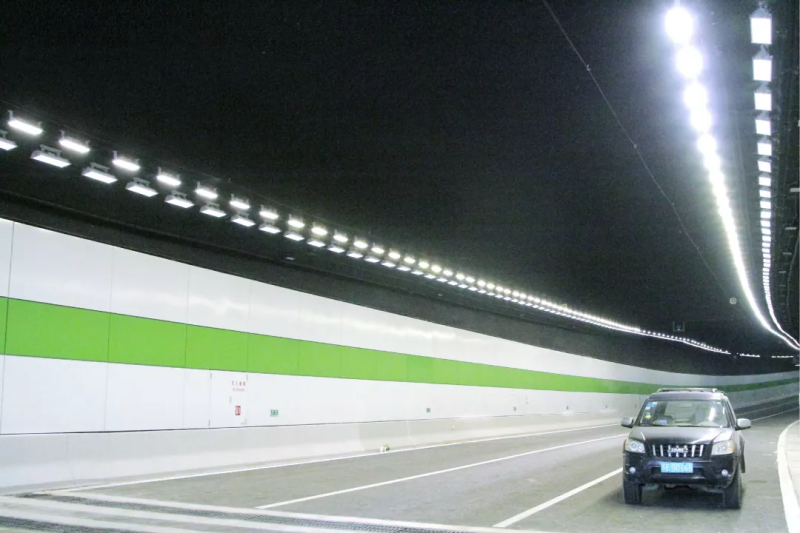 In order to facilitate the effective and rapid progress of the Chengbei Road reconstruction project, Sansi has supported the construction&operation of the east-west tunnel project with a number of innovative lighting technologies, products and system design.
Sansi makes an appropriate lighting plan through accurate simulation calculations according to the characteristics of the topography, tunnel width, ground and wall materials of the Yellow River Tunnel. Creating lights with corresponding enhanced lighting at the entrance section, transition section, and exit section. At the same time, corresponding emergency lighting is installed on the entire tunnel to improve the driving safety and visual comfort; in case of emergency, the driver who enters the tunnel is reminded to move slowly in front of the tunnel.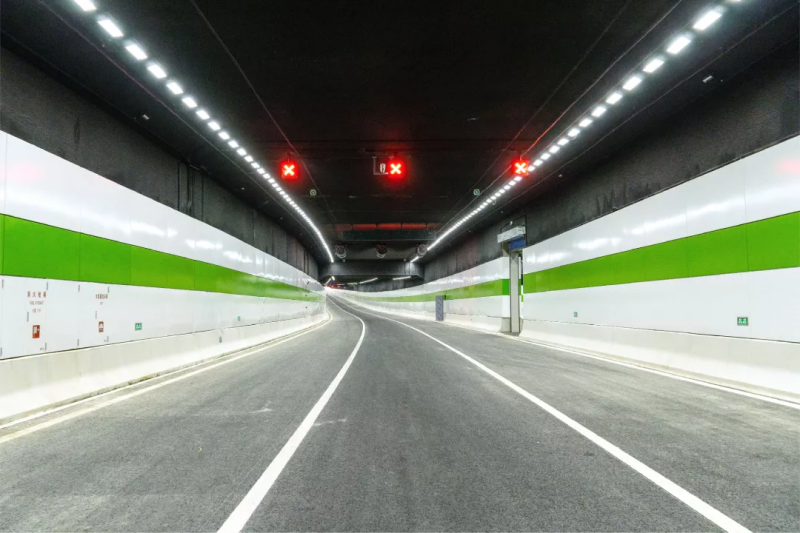 Passing here, the Chengbei Road tunnel lighting is like a beautiful light strip, hanging in the tunnel; the road illumination is more uniform, and the space is more transparent under soft&bright lighting.
A total of more than 10,000 LED tunnel lights were applied throughout the two tunnels in the north, east and west of the city, including reflective tunnel lights with unique light distribution&structural design, and ceramic heat-dissipating tunnel lights. The one-piece die-casting tunnel light has extremely high structural strength. At the same time, the transparent light body and the glass luminous surface make the surface dust cleaned easy.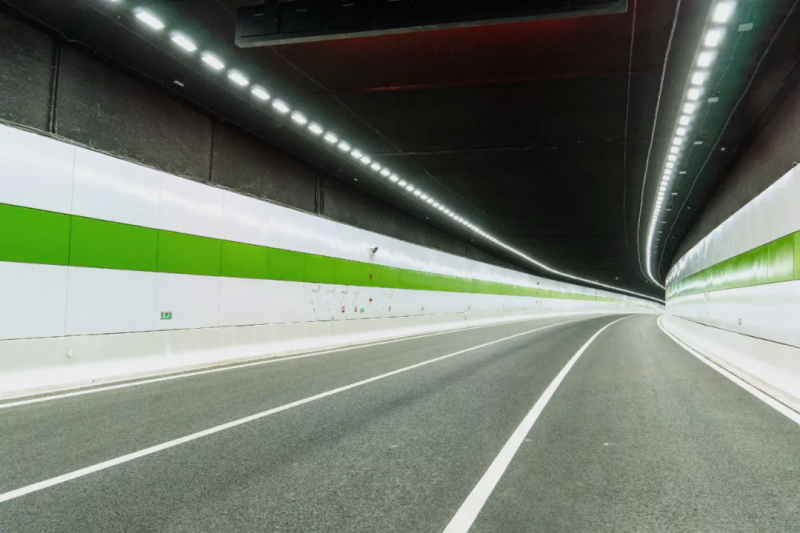 Sansi applies the self-developed LED reflective lighting tunnel light to provide professional tunnel lighting design schemes, solving the lighting problems of tunnel lighting such as zebra crossing and poor light distribution; comfortable lighting, easy installation, simple and beautiful design, and traffic induction requirements are also taken into account.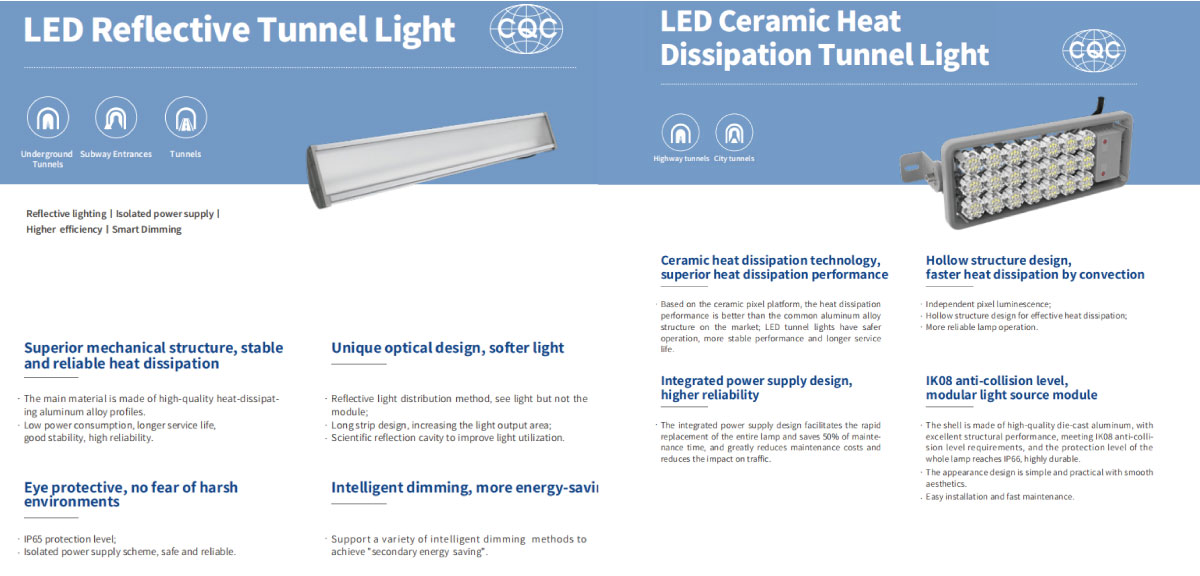 For decades, our country has connected a nation's road to prosperity through the construction of a crisscrossing road transportation network. As a well-known LED lighting integrated solution service provider, nowadays Shanghai Sansi has undertaken more than 1,700 tunnel lighting projects, providing strong support for our country's road construction field.