With more and more commercial projects taking root in Chengdu Gaoxin District, the high-profile administrative district has also ushered in many opportunities in recent years. A full-color LED commercial display constructed by Shanghai Sansi recently came into use in Yintai Plaza, which is located in the core business area of Gaoxin District, adding luster to the huge business center.
The high degree combination of LED display technology and LED lighting makes the display brilliant during the day, and the display effect is not affected by sunlight. At night, the display is radiant, clear and translucent with its whole structure shining, transforming the financial area into a "City of Heaven" at night.
The full-color LED commercial display embedded in Yintai Plaza has extremely high definition and bright colors, cyclically displaying different brand advertisements all day long. This real-time, dynamic and full-color LED display can particularly and vividly display the contents provided by the advertisers. The extremely impressive and cohesive digital landmark also attracts numerous well-known brands and customers. It is undoubtedly a fascinating and beautiful landscape no matter in daytime or at night.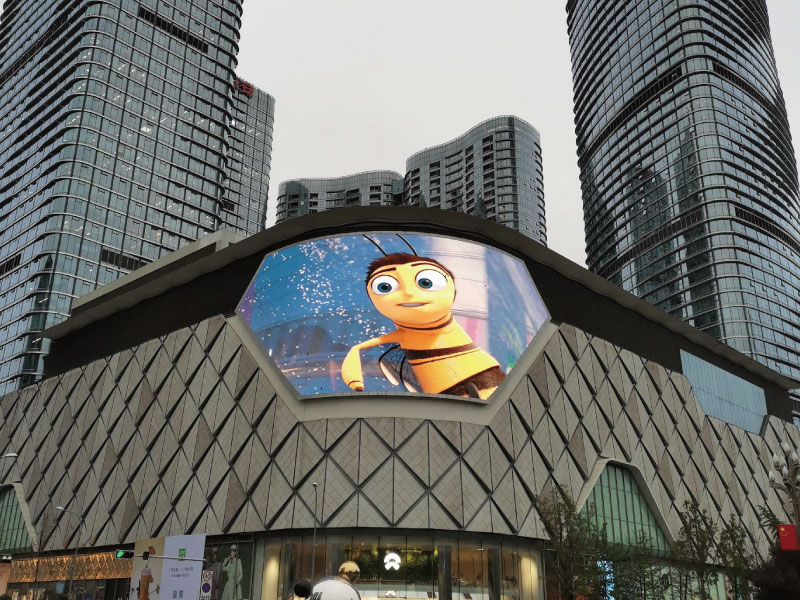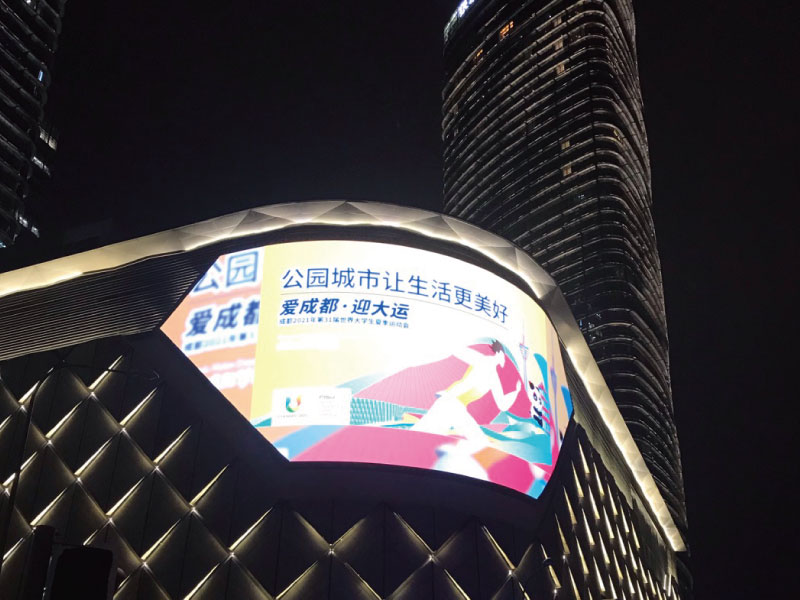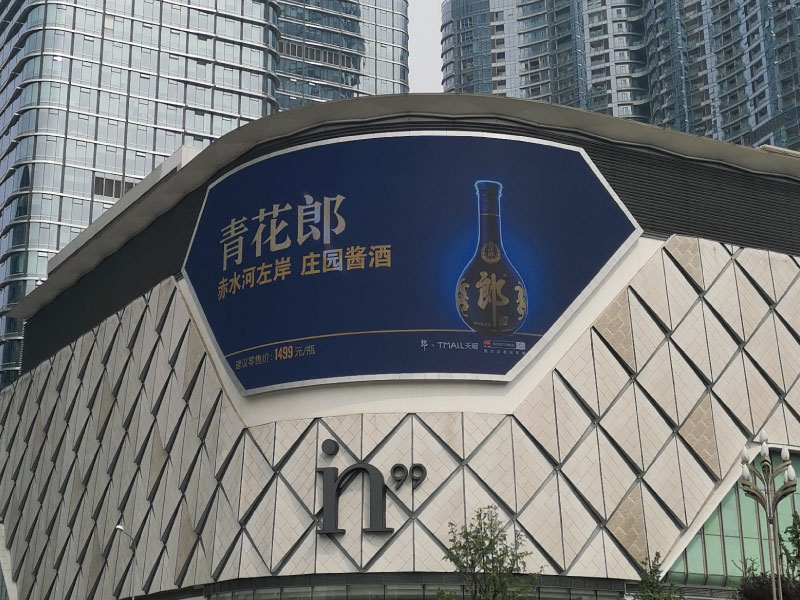 The outdoor-fixed LED display manufactured and installed by Sansi for Yintai Plaza has a total of nearly 800 square meters. Because of its unique shape, structure and high-quality display effect; it has been highly appreciated by the local residents. At the same time, Sansi customized key technologies such as non-traditional signal connectors, intelligent multi-core CPU processing framework, dual-system hot standby, and energy-saving screens for this project, ensuring a stable and reliable operation of the commercial display and facilitating routine maintenance.
The rapid development of LED technology has brought a fashionable and tasteful audio-visual experience to the entire business district. Through rich colors, exquisite pictures and perfect details, which has quite a deep impression on tourists from all corners of the country.