When we walked into the gymnasium of Yuncheng High School, the teachers and students were looking at a football match through the LED displays on both sides. For this newly-built high-quality sports center as well as the activity center, the LED display has become an important video carrier for the live broadcast and highlight after the comprehensive upgrade of the venue facilities.
The indoor stadiums and gymnasiums in schools host sports competitions frequently. In order to broadcast sports games smoothly and clearly, the LED products are required to have high stability and continuity, and they need to be able to switch between different screens freely to satisfy the event results and other text information display requirements of the real time broadcast.
After a long-term network search and industry information analysis, the boards of the Yuncheng high school learned that Sansi is a high-end brand of LED displays for stadiums across the country. Sansi has rich experience in designing and manufacturing LED display screens for this kind of scenarios both at home and abroad, such as the Mercedes-Benz Arena, the American MSU Stadium and the Bulgarian National Stadium. Sansi also formulated relevant display solutions for the school at the first time.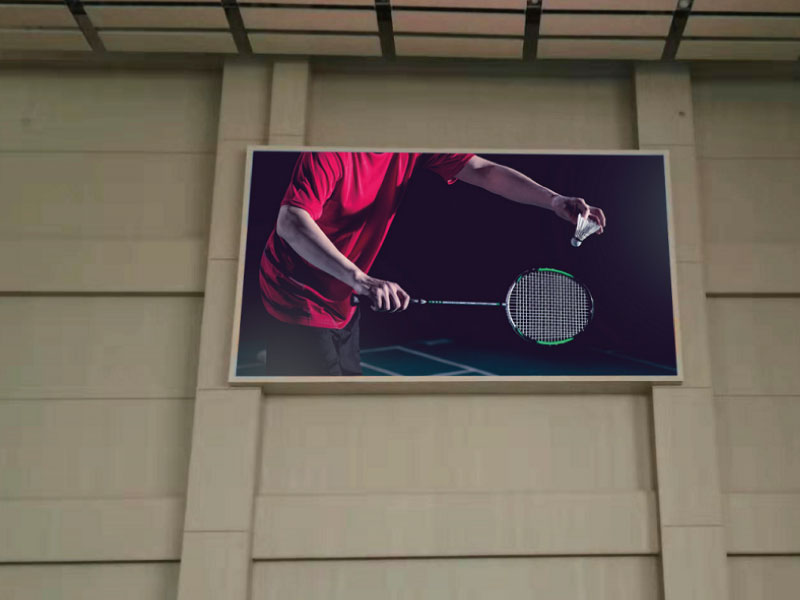 The two indoor full-color LED display newly installed and debugged by Sansi engineering team have been verified on site, which has high brightness, wide viewing angle and wide color gamut. The real-time playback picture is clear, stable and smooth, winning high praises from the students and teachers.