Shanghai SANSI (Shanghai Sansi Electronic Engineering Co., Ltd) was once again rewarded European Union CE CPR certificate for its variable massage sign products designated for road traffic since 2017. The acquisition of this certificate indicates that Shanghai Sansi's VMS products meet the strict standard requirements of EN 12966-1; and meanwhile it demonstrates that the factory production process control of SANSI has reached the ISO 9001 standard and also it meets the strict requirements of additional testing and production quality of EN 12966-3.
Variable Message Signs (VMS) provide drivers with various real time road-related information such as traffic flow, traffic accidents, weather conditions, etc in forms of texts, graphics, or a combination of graphics, text, and numbers as well as guidance and warning of traffic directions. Its complexity is high and it is an intelligent technology widely used in current road traffic management. It can integrate large amount of information and it is quite suitable for complex network environments. It has gradually become an important channel for road management departments to communicate with road drivers.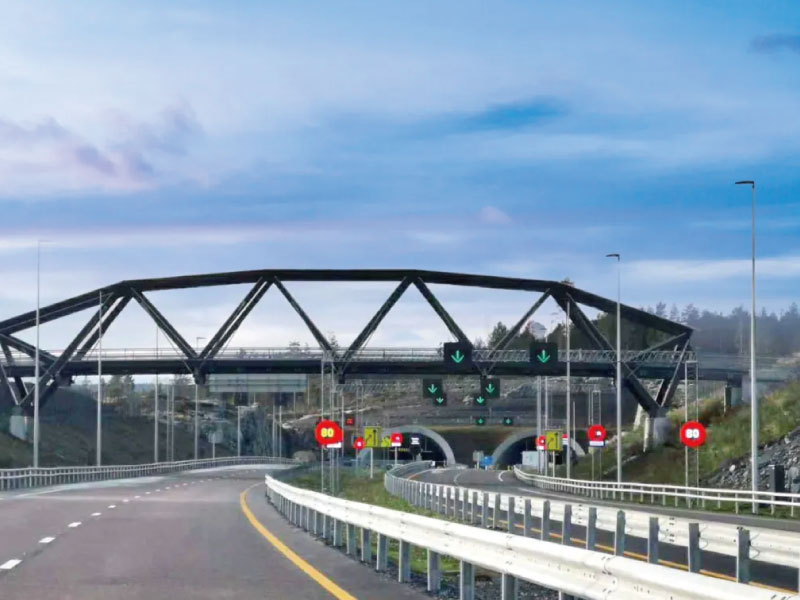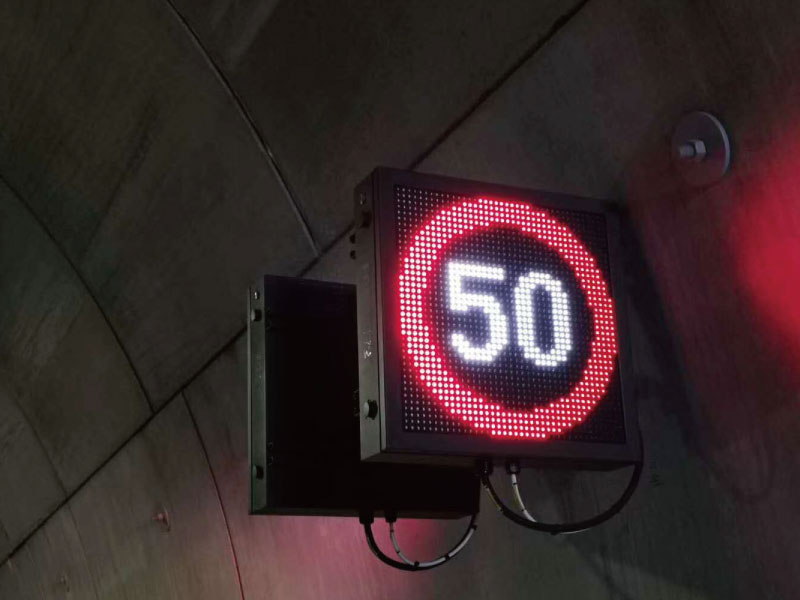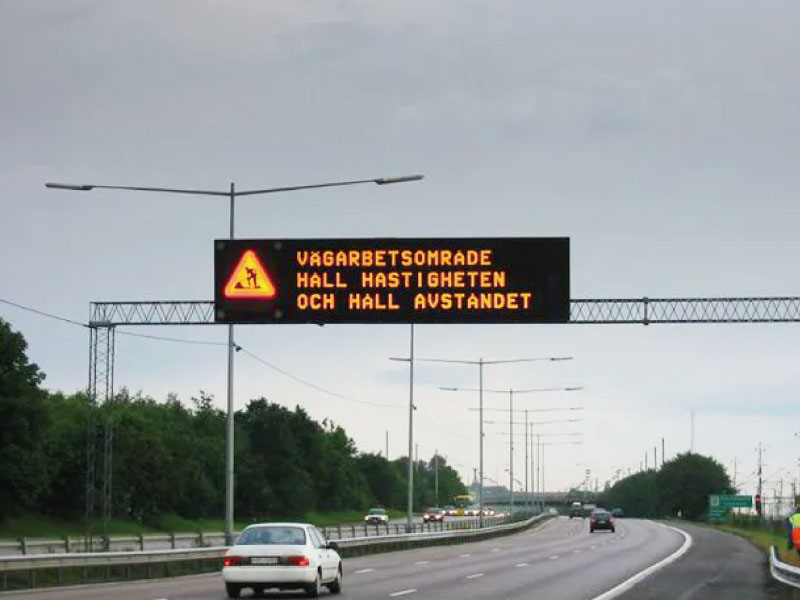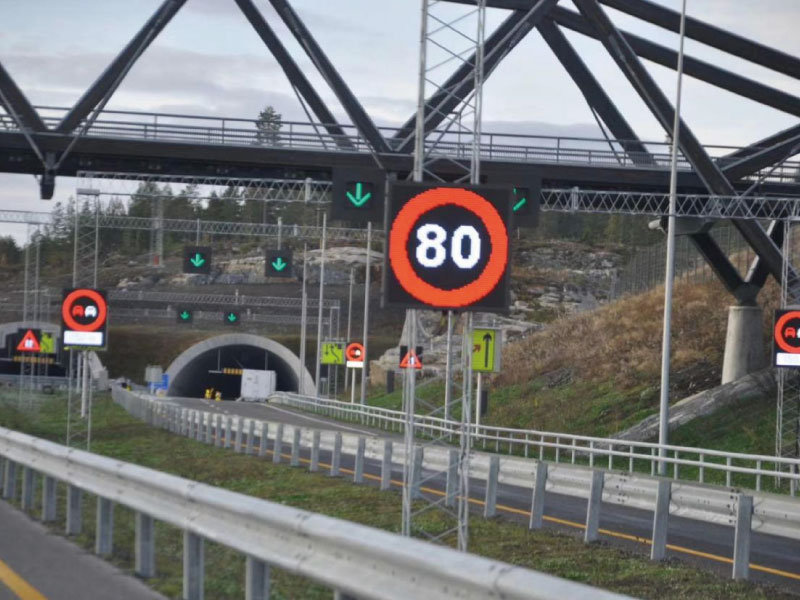 The standard tests of EN 12966 series involve electrical safety, temperature and humidity environment, solar radiation, gas corrosion, waterproof and dust proof, vibration shock, electromagnetic compatibility, optical display characteristics, brightness, brightness ratio, viewing angle, uniformity, color and strobe; and it poses strict and comprehensive requirements of the product in respect of product safety, environment adaptability and performance. In addition, EN 12966 also puts forward comprehensive requirements for product materials, mechanical structure, labels, instructions, service life and hazardous substances. EN 12966-3 is a standard for the production control procedures of VMS, which clarifies the requirements for testing, batch testing, and annual testing from raw material control to production process. At the same time, from product design and development, personnel, equipment, storage, unqualified product management, document management and control, and customer service; it also put forward comprehensive review requirements. International professional technical experts conducted a comprehensive evaluation and testing on Shanghai Sansi's VMS products according to the series of standards regulated under EN 12966, and verified all the terms of its VMS products in product type testing and production process control and thus came to the conclusion that Shanghai Sansi VMS products meet the high-quality and high-standard requirements, making them successfully once again obtained the CE CPR-EN 12966 certification that it laid a solid foundation to enter the international market.
In 1998, Shanghai Sansi entered the field of VMS products based on its comprehensive advantages of technology in LED display product hardware and software systems, it quickly opened the domestic expressway market and occupied a fairly high market share.
In 2003, Shanghai Sansi LED display products formally entered the international market, and Sansi VMS products have gradually been recognized and applied overseas, especially in the EU market. It has undertaken many road traffic variable message sign projects, making SANSI brand to shine in the EU market.
At the end of 2017, Shanghai Sansi VMS products successfully passed the EN12966 certification, and it is currently one of the few domestic companies that have obtained the certification. This series of VMS products have a polarized light distribution, high luminous efficiency and almost no light pollution; and thus it is of great adaptability in Europe in therms of environmental protection.
At the same time, Shanghai Sansi VMS series is also specifically designed for the rainy and snowy weather conditions in Europe, with the edge design removed to avoid the corrosion of the cabinet by the snow. Advanced lens structure reduces solar reflection and improves contrast; the surface of the cabinet adopts a unique frosted structure to reduce the brightness reflection and reduce the disturbance to the driver's sight range. Equipped with an automatic detection system, it supports dead pixel detection, on/off status, power supply and lightning protection status detection, N+1 power supply backup is as well used to ensure product reliability .
Since 2017, Shanghai Sansi VMS products once again obtained the CE CPR-EN 12966 certification, which is a strong demonstration and indication of the excellent product quality and technological consistency of Sansi products.
About SANSI
Shanghai Sansi Electronic Engineering Co., Ltd. was established in 1993 and has devoted to LED application technology research. It has a R&D and production base of more than 230,000 square meters. It is a manufacturer and solution provider of LED displays, LED lighting, intelligent transportation and system integration solutions. Sansi's LED application products, output value, foreign exchange earnings and market share are all in the forefront of the LED display industry in china. The VMS products from Sansi have also been widely used in many transportation projects in EU regions. "SANSI" as a representative of Chinese brands has become a world-renowned brand in LED application.