The largest existing shield tunnel "Yellow River Tunnel" in Jinan was completed and opened to public at the early beginning of October 2021, Yellow River Tunnel in Jinan also know as Jiluo Road Tunnel, is the No. 1 Tunnels hotline that integrates highways and subway.
Riverbed tunnels have special requirements for lighting products. The illuminance and brightness must reach certain standards to ensure the transparency of illuminance and the visibility in the tunnel as to ensure the safety of vehicle drivers and safe driving. At the same time such large-scale of lighting project like this tunnel should also take energy consumption into consideration consider as to be economical and environment friendly at the same time. LED high-brightness and energy-saving lighting fixtures have always been the first choice for tunnel lighting. Tunnel lighting fixtures that need to be in operation for long hours that the wear out of the lighting fixtures and the consumption of energy is conceivable If the lights do not have a great capacity of heat dissipation, Sansi LED tunnel lighting fixtures adopted unique self-developed ceramic heat dissipation technology to ideally tackled all the above concerns.
The elegant arc-shaped roof at the entrance of the Yellow River Tunnel is also featured by custom-made Sansi LED mesh displays, a total of 118 modular Sansi LED mesh displays to form a super large "outdoor canopy" with a total area of 3500 square meters. When it is lit, the light and shadow intertwined illuminating the sky above, which is absolutely spectacular; the integration of the high-tech sound, light, energy and control system manifested through the bright light and shadow show, making Jinan's night much more special.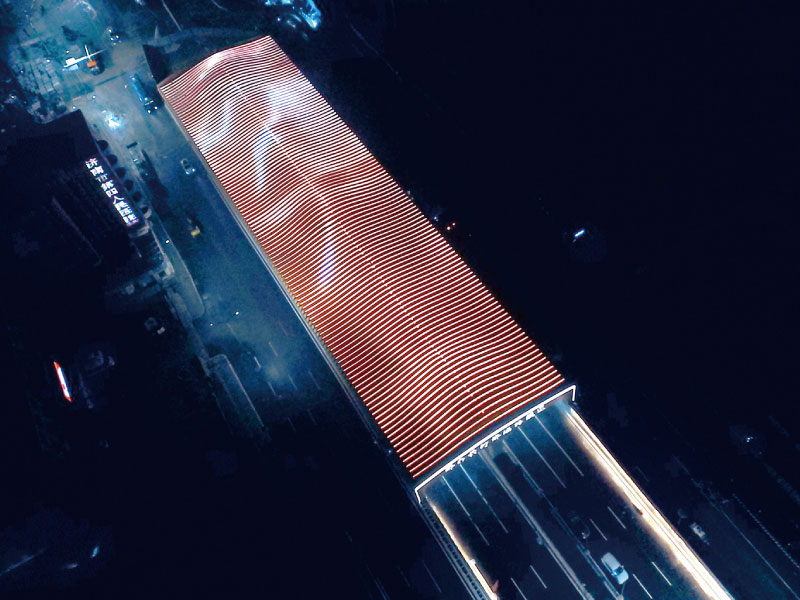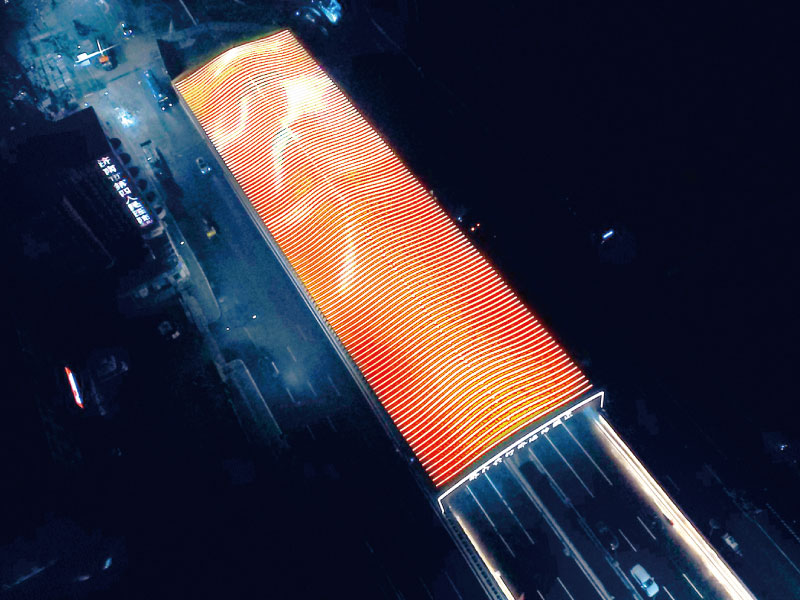 Sansi LED mesh display is with IP67 advanced protection level, new aluminum material, stable and reliable heat dissipation performance; high refresh rate and high level of grayness; unique design makes construction and installation particularly convenient to handle, especially suitable for exterior decoration purpose.
Shanghai Sansi LED mesh display has been widely adopted in the exterior surface decoration of many buildings, lighting up the local night sky and making it a landmark of the local night scene, such as the Oriental Gate of Suzhou, Nanjing Xinbai Building, etc.