The Jinan Jiluo Road Yellow River Tunnel, which is the largest-diameter shield tunnel in China, was officially opened to traffic at the end of September. As the first tunnel across the Yellow River where highways and subways are combined, it is known as the "The First Tunnel of the Ten Thousand Miles of Yellow River".
During the construction of this super tunnel project, various problems such as the exaggerated flooding deposits and the large cross-sectional area of the tunnel were overcome by the professional construction team. The completion of the tunnel greatly strengthens the connection between the northern new town of Jinan and the main urban areas, and improves the inter-city interaction. Shanghai Sansi escorted the construction and operation of this symbolic tunnel with a great deal of innovative technologies, products and system solutions such as tunnel lighting, landscape lighting and canopy display.
When the vehicle passes through the tunnel, the "Milky Way" on the top of the tunnel is particularly eye-catching. Against the blue background and comfortable tunnel lighting environment, it seems that numerous stars hanging on the top of the tunnel. While ensuring the safety of driving, the pedestrians can experience and immerse in the root culture of the Yellow River.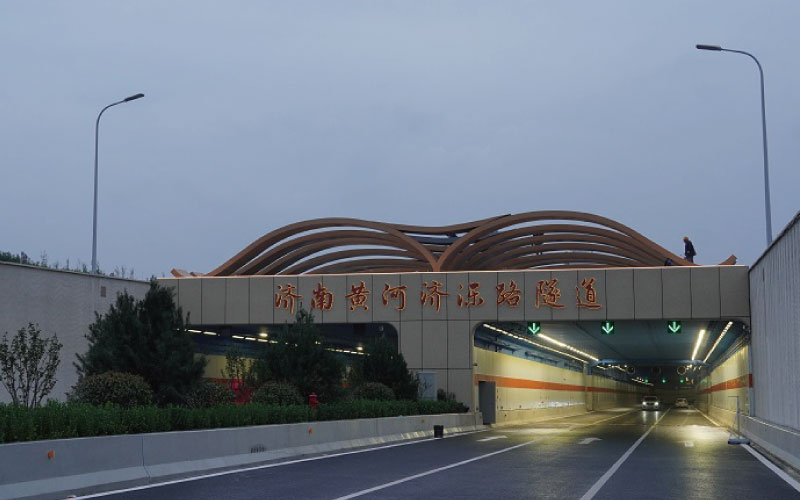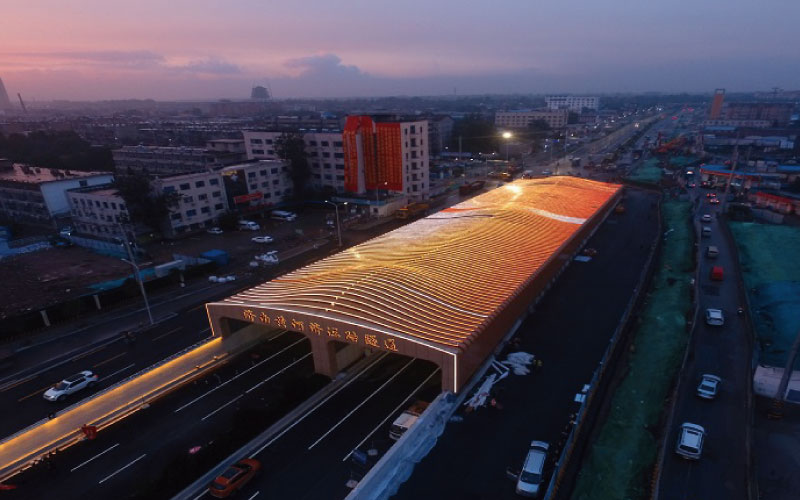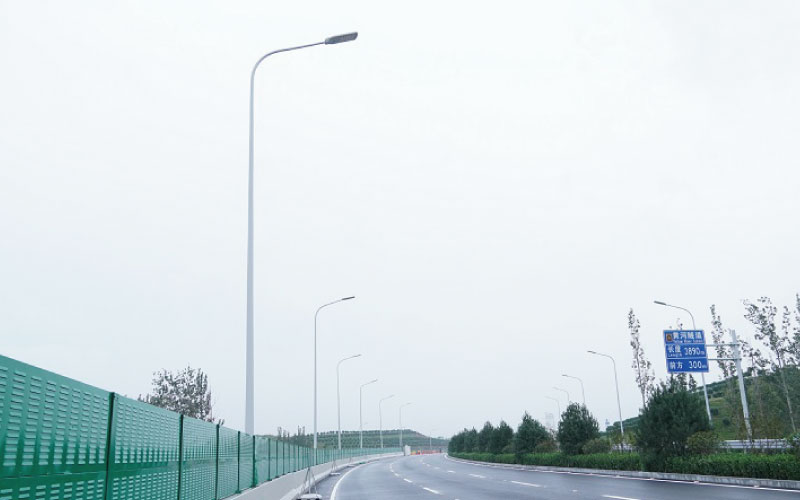 In addition to the 'galaxy top', all the lights in the tunnel are required to work continuously for a long time, which relies on an extremely high durability of the lights. For the above considerations, Shanghai Sansi has customized a set of mature and reliable LED tunnel lighting system solutions to meet these special requirements. According to the characteristics of the topography, tunnel width, ground&wall materials of the Yellow River Tunnel, Sansi formulated an appropriate lighting plan through accurate simulation and calculation. We set enhanced lighting at the entrance section, transition section, and exit section to improve and ensure driving safety and visual comfort of the drivers. At the same time, with the self-developed intelligent lighting control system, the advantages of the convenient operation management are prominent.
An elegant arc-shaped top of the Yellow River Tunnel is also surrounded by the giant LED mesh display customized by Sansi, this ultra-large "outdoor canopy" is composed of 118 channels and a total area of 3,500 square meters of LED mesh displays, adding a particularly beautiful scenery to the night of Jinan.