Hangzhou Metro Hang-Fu Line (Hangzhou to Fuyang) was officially opened for operationnot long ago. The Hang-Fu Line starts from Xiangshan Central Campus of China Academy of Art and ends at Guihua West Road Station in Fuyang District. The whole line is laid underground and has 11 stations in total. The operation of Hang-Fu Line has greatly promoted the integration of Fuyang District into the main urban area of Hangzhou, expanded the service coverage of Hangzhou rail transit, and enhanced the Hangzhou rail transit network.
As an indispensable infrastructure of a city, the lighting of the subway station is no longer a simple indoor space lighting design, but will be combined with art. While meeting people's requirements for environmental visual functions and electrical design requirements, it also focuses more on illumination, lighting environment, lighting fixtures, etc. The designers use vivid colors, various shapes, and diverse lighting effects to reflect creative artistic conceptions, making a unique and artistic environment for passengers.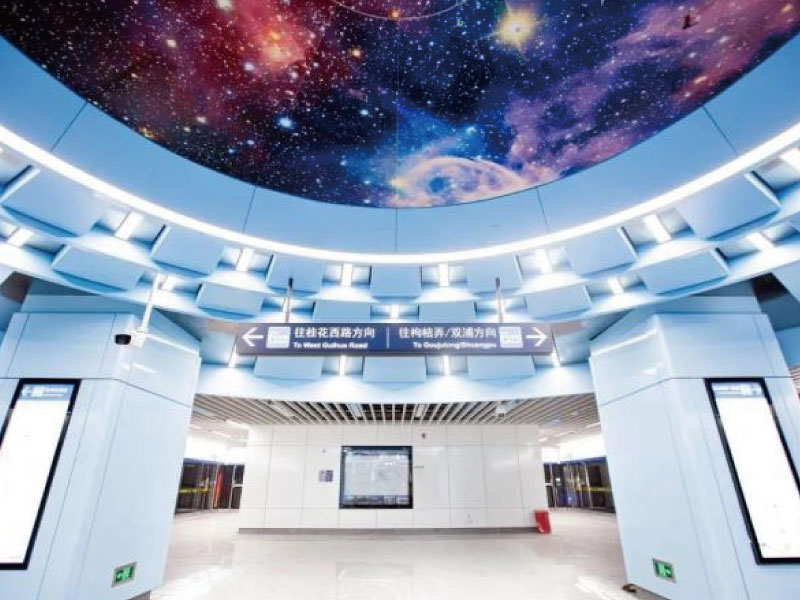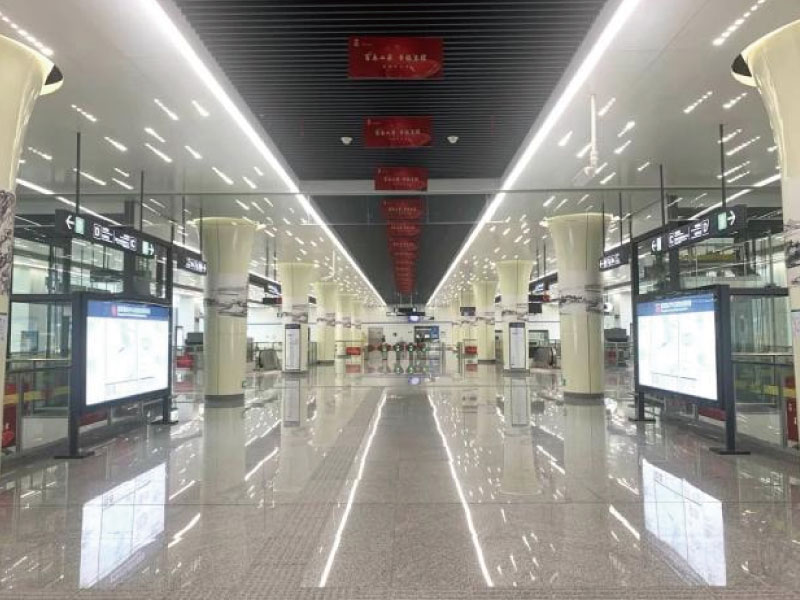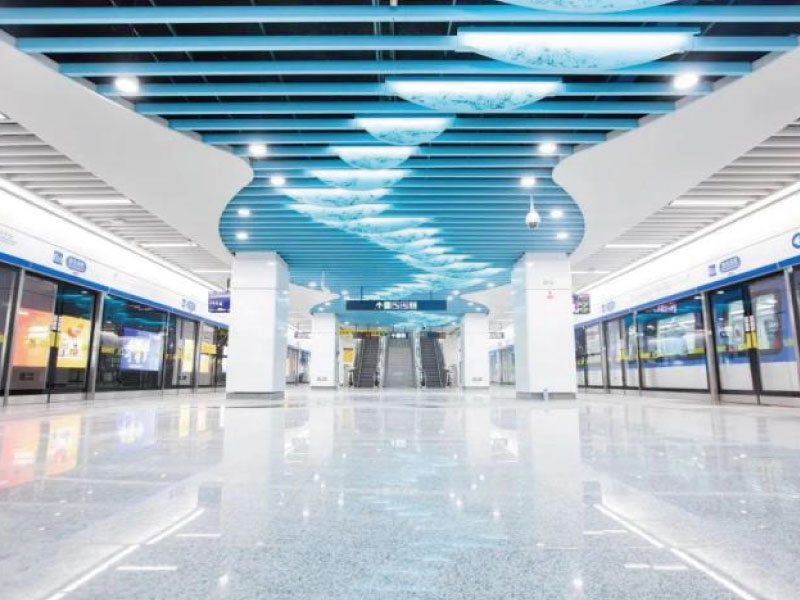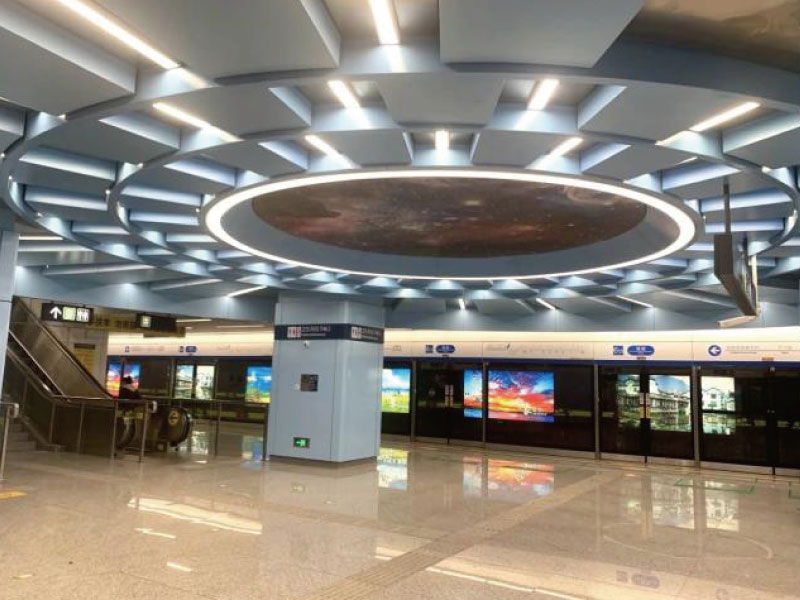 Through in-depth research on the environment and lighting requirements of different areas of the line, Sansi provided nearly 45,000 sets of customized LED lighting fixtures for the entire line, including reflective panel lights, section tunnel lights, panel lights, downlights and other customized lights to meet the different design requirements of different platforms. All of these lights have taken both the practicality and beautification into account.
Taking the passenger transport center station as an example, Sansi adopted meteor elements to decorate the ceiling of the station, which looks like a galaxy suspended above. The light beams spliced by such small geometric shapes create a dynamic and fantastic effect, which not only enrichs the layering of the space, but also creates a mysterious and romantic atmosphere.
At Guihua West Road Station, Sansi applied traditional Chinese elements to the lighting design, the ink painting at the top of the platform creates an agile atmosphere, demonstrating a unique sense of charm and spirituality for the passengers.
As a leading enterprise in the industry of subway lighting, Shanghai Sansi has invested a lot towards the research and development in the fields of optical design, heat dissipation, intelligent control, system integration, materials, microelectronics, etc. So far, the LED reflective subway lights, section tunnel lights, and downlights independently developed and manufactured by Sansi have been applied in more than 80 subway lines from more than 20 cities across the world.