"Silk around the cocoon"is the cultural element of Zhili in Huzhou, Zhejiang; Thousands of silk around "li" being the design concept of the new landmark of Zhili Cultural and Sports Center in Huzhou, Zhejiang, the transparent display designed and exclusively customized connects the 65,000 square meter cultural and sports center, to form a cultural landmark with regional characteristics and the architectural modeling is very artistic of of its kind.
Around the theme of "silk around the cocoon", steel structures are widely used in the design of Zhili Cultural and Sports Center. The supporting steel frame in the No. 1 main building and the steel connecting corridor in the No. 2 building all have the "silk" woven like structure around. For this kind of large-scale steel frame structure building with a special-shape, how to take on and show its unique charm at night? To adopt LED flood light like what they did in Beijing Bird's Nest? To adopt the combination of LED flood light with small-angle and LED point light source? These questions do bother the designers a bit as to fully present this cultural and sports center its charm.
As for the Zhili Cultural and Sports Center, the architect and Shanghai Sansi jointly worked together and found a more creative solution—an exclusively designed and custom-made transparent LED screen of nearly 1,000 square meters to cover the main facade of the steel frame.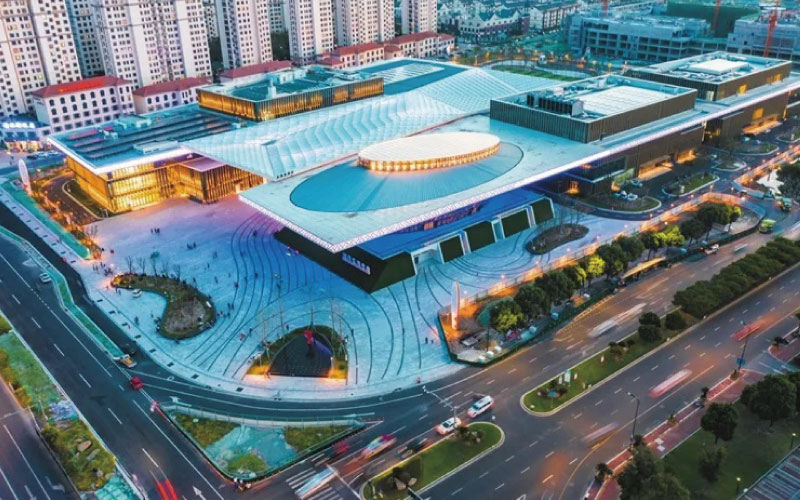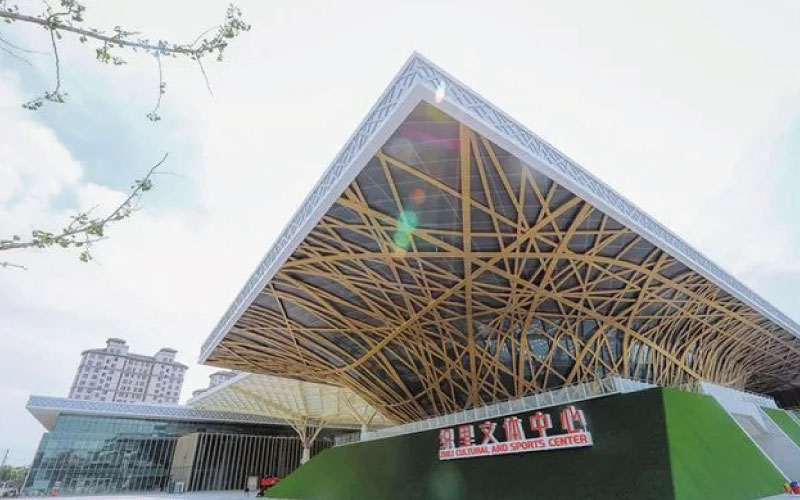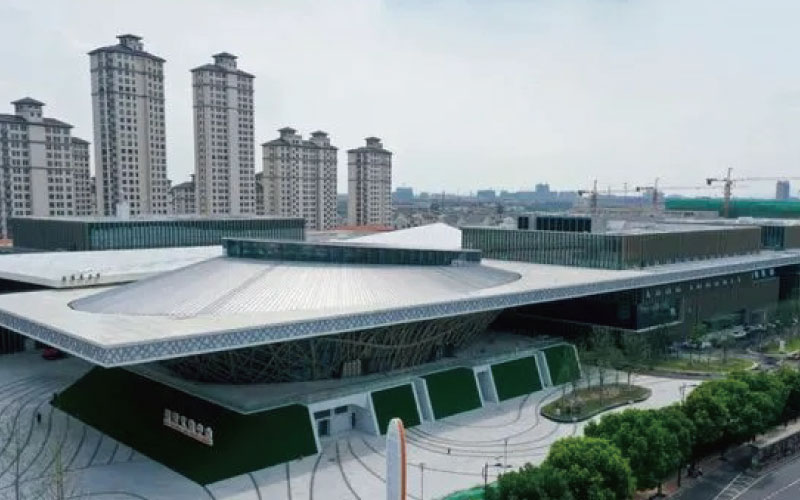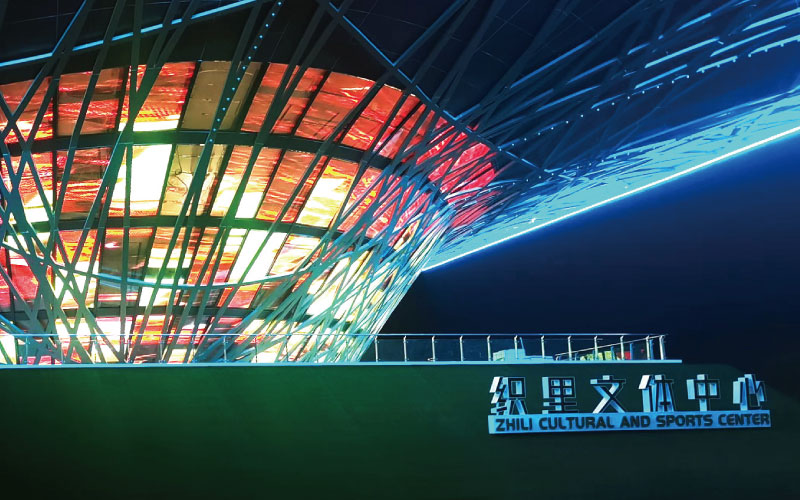 The adopt of SANSI's high-definition transparent LED screen and its control system by taking full advantage of its positive light design, wide viewing angle, rich colors and high refresh rate turns the building No. 1 into a huge architectural media facade.
Interpreting different wonderful themes at night, making the building NO.1 the center and focus of Zhili's cultural and sports center.
At the same time, the transparent LED screens from Sansi have the characteristics of high permeability, light in weight and thin in design and flexible installation; and still they have little impact on the natural lighting for the building.It poses as a great solution of better display art application program for large shopping malls, office building with glass curtain walls and other buildings or places with high lighting requirements
On the eve of National Day this year, Zhili Cultural and Sports Center officially lights up. This new landmark was shining brightly with lights and drew attention from big crowds at night. People are rushing here because of what sets their mind at peace the shared cultural values derived from the same origin that blend in the hearts of every generation.