The LED displays, LED lighting fixtures and intelligent control systems have gradually become essential standard equipment for modern rail transit construction in such a multimedia world. Sansi participated in the construction of Metro Line3 and Line5 in Xi'an, the venue of the 14th National Games, which has been the hot topic recently. In this project, we provided sets of LED displays, LED lighting fixtures and support system services.
At Xi'an Metro Line 5, Sansi LED subway displays are set up everywhere at the entrances and exits of the station, providing guidance and real-time information for traffic travel. These LED displays installed at the entrances and exits of the subway have high brightness and low power consumption. All of the devices are equipped with remote intelligent control, ensuring a continuous, stable and efficient operation of the displays.
The displays in the waiting areas adopt a slim design, which has strong shock resistance ability and efficient heat dissipation, helping to realize a long-term operation. With its ultra-wide-angle and high-definition, Sansi advertising display can dynamically broadcast commercial advertisements and comprehensive information such as traffic flow and road conditions, making modern media to gain more lucrative commercial advertising transformation.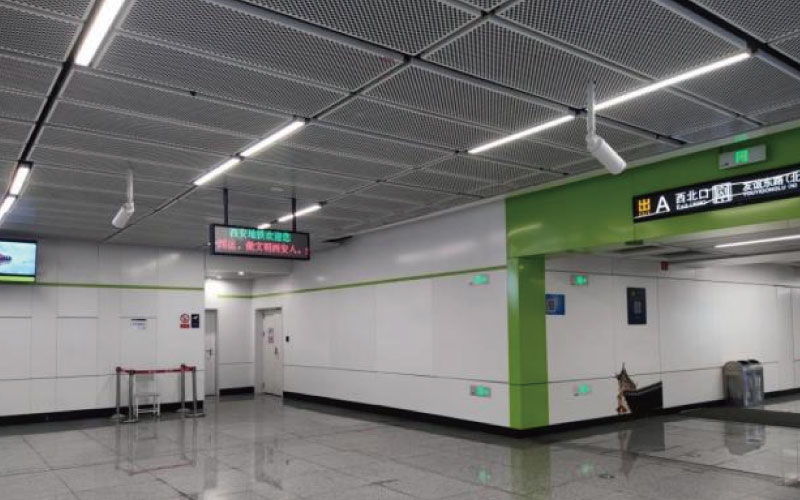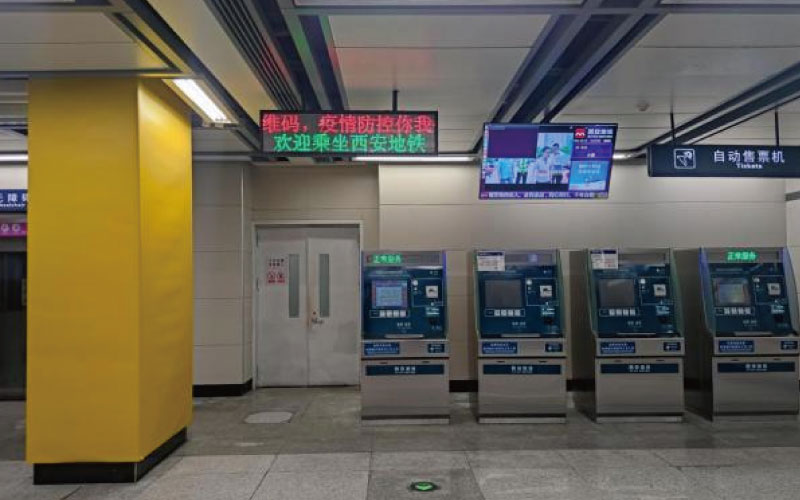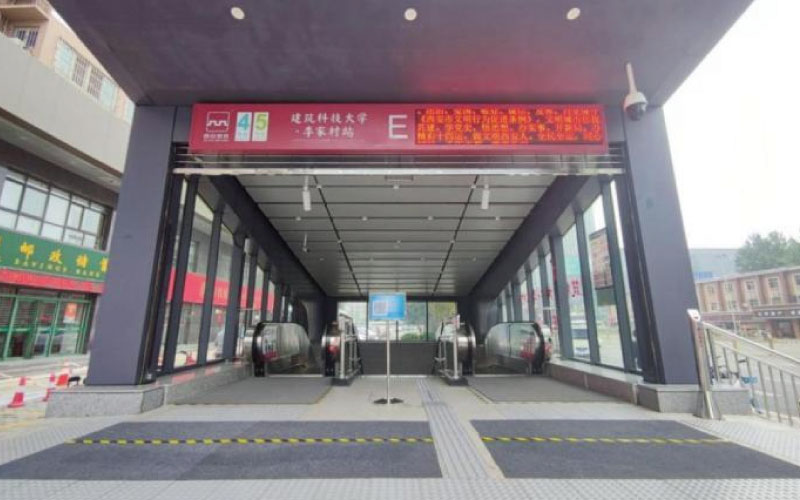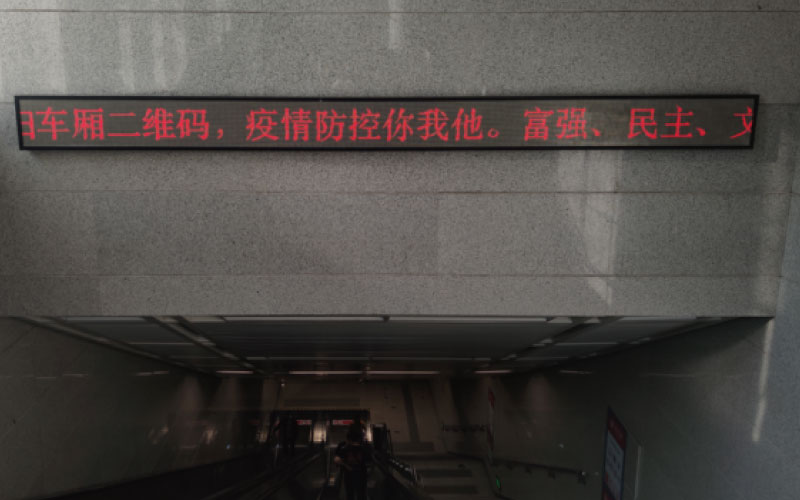 In addition to Metro Line 5, Shanghai Sansi also provided multiple sets of LED display equipment including indoor full-color series and 7000 sets of LED lighting fixtures for part of the operation section of Xi'an Line 3. Up to now, the LED display systems specially developed by Shanghai Sansi for rail traffic have been widely applied in dozens of cities such as Guangzhou, Hangzhou, Guizhou, Xi'an, etc.