Xi'an, known as Chang'an and Jingzhao in ancient times, is one of the world-famous four ancient capitals in the world. It is the cradle of Chinese civilization and the starting point of the Silk Road. Located on the bank of the Bahe River in the International Port District of Xi'an City, Xi'an Olympic Sports Center where 16 professional sports events could be held as well as great scale of exhibitions and art performance. It has successfully passed the completion acceptance, becoming the first of the 53 new venues to pass the completion acceptance for the held of the 14th National Games.
Xi'an Olympic Sports Center covers a total construction area of about 108,000 square meters. As a super-large A graded sports center with a capacity of 18,000 seats; it can host basketball, badminton, table tennis, ice hockey, etc. all together 16 kinds of international professional competitions. The center hung LED screens; LED screens within the facade walls,entrance and exits; LED display in the swimming center, and warm-up center; altogether 17 LED displays are all carefully customized and manufactured by Shanghai Sansi, with a total of nearly 900m², including the specially customized 4K center hung LED screen of over 540m²
Shanghai Sansi customized the center hung LED screens based on the venue size, seats status and competition items. The screen is composed of four-sided LED screen and upper ring LED screens. It is has13 facades with a total area of over 540m². Each facade is tightly spliced and independent. More importantly, the center hung LED screen adopts 4K ultra-high-definition and high resolution LED small-pitches which is currently extremely rare in national stadiums.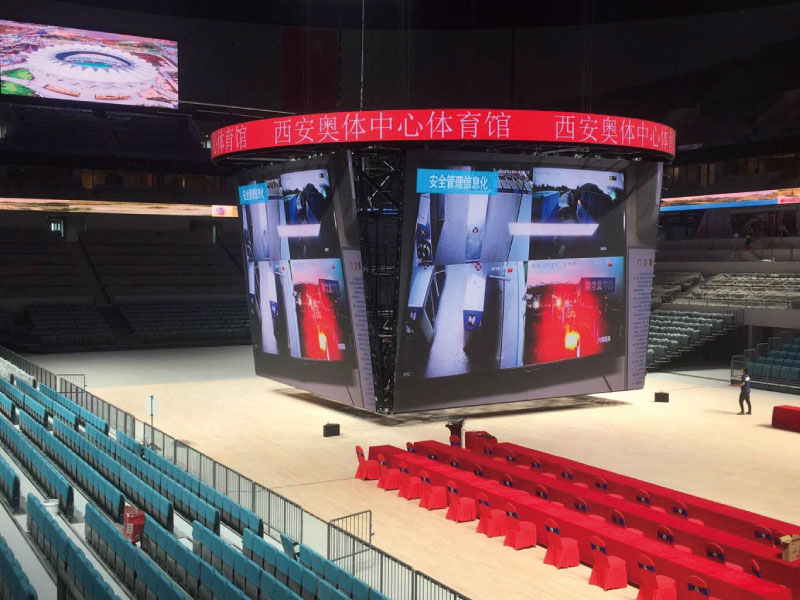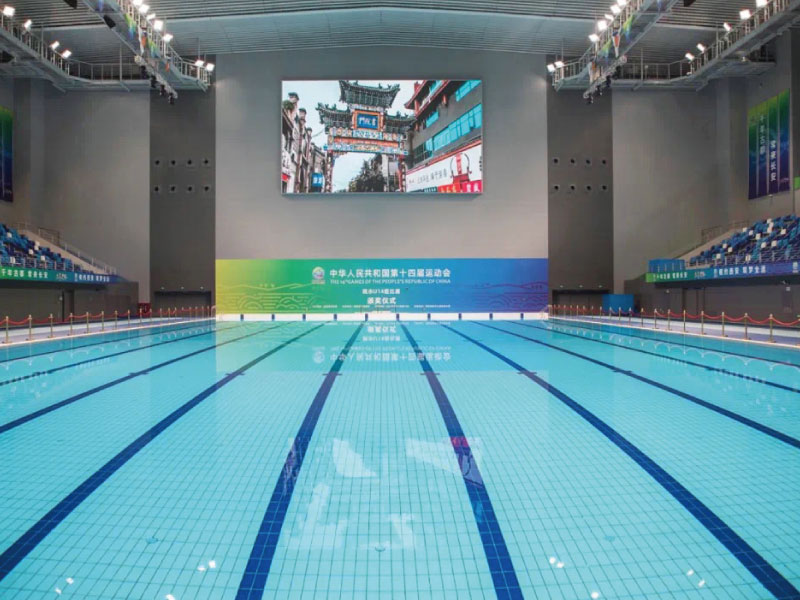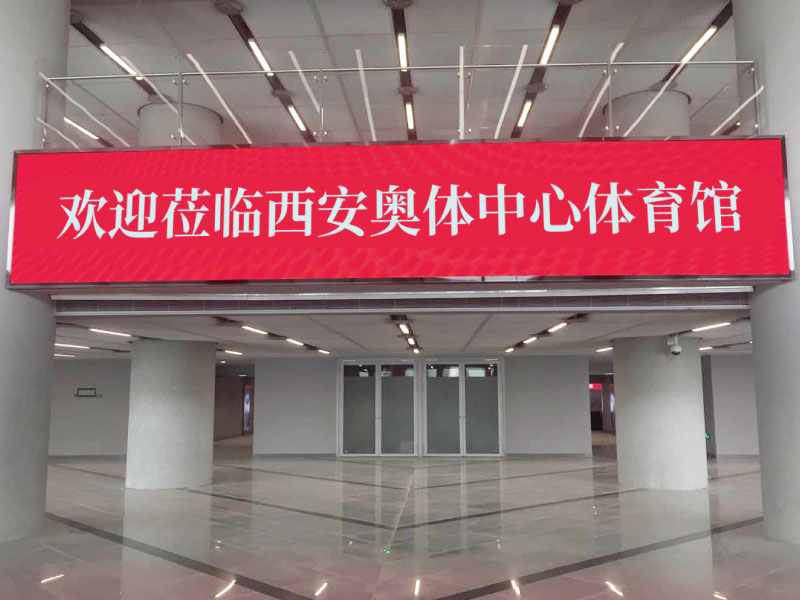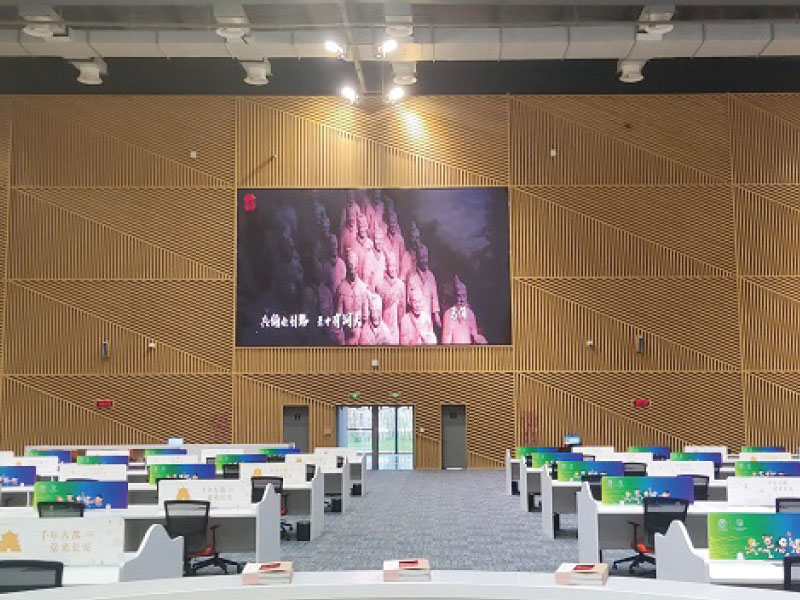 This set of 4K LED display system is with high-definition smooth picture quality, natural and vivid display effect, stable and reliable operations; which can capture wonderful moments, particular lens playback, live broadcasting, match status broadcasting, timing and scoring, and other multiple tasks such as advertisement broadcasting.
While meeting the needs of other large-scale international events and performances; the display system cooperates with the surrounding 5G stations, smart street lights, drone defense systems, etc., to jointly make if possible of "smart Olympics."
The 4K display allows the audience to see every detail, every close-up, and it can be viewed clearly from any direction of the venue to create a high-definition immersive viewing experience for the audience to enjoy every wonderful moment of the event .
As a professional LED display solution provider with its superb technology and product quality, Shanghai Sansi provided the customized eye-catching Xi'an Olympic Sports Center project with its LED displays to present the audiences with extraordinary immersive visual experience.