After six and a half years of construction, the western section of the BeiHeng Passage Tunnel, which is regarded as the new aorta in east-west Shanghai, was officially opened to traffic. In this project, Sansi provided nearly 8,000 sets (pieces) of tunnel lighting and intelligent traffic guidance products for the traffic hub. For a long time, the Sansi on-site engineering team have fully participated in the installation and commissioning, helping to accelerate the development of the city.
The Beiheng Passage Tunnel locates in the northern part of the downtown with a length of 19.1 kilometers. The tunnel runs through ground buildings and subway lines in operation and is considered as a special project because of the complex environment and tortuous path. It also puts forward extremely stringent requirements on the lighting quality of the tunnel.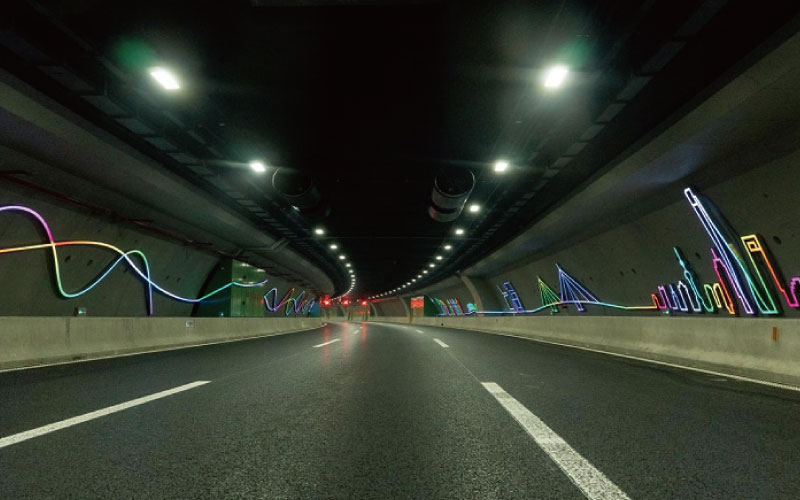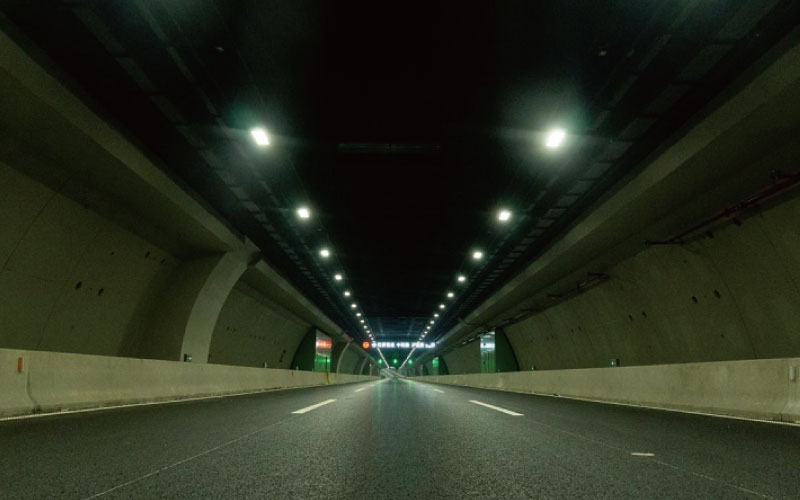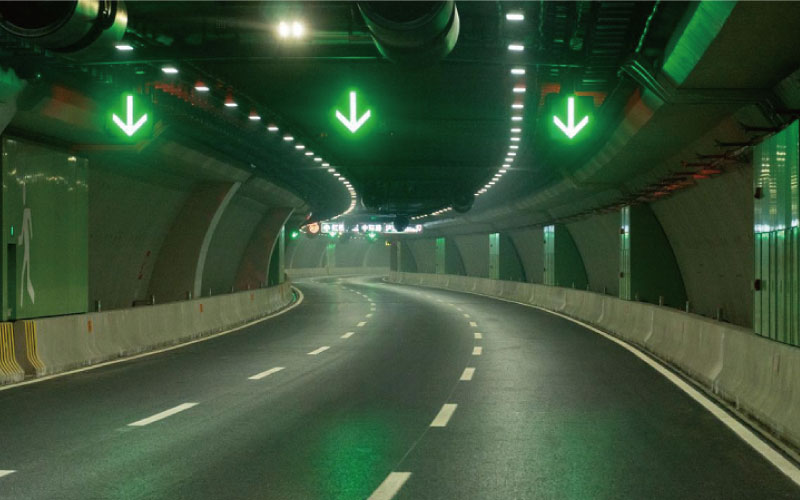 Sansi set up basic reflective lighting fixtures symmetrically on both sides of the tunnel after the field reconnaissance of the Beiheng tunnel, and formulated suitable light spacing according to the length, width and height of the tunnel. Sansi also set up the corresponding enhanced reflective lighting at the entrance section, transition section and exit section, LED lights with different power and light distribution are arranged symmetrically on both sides. It is worth mentioning that the XC series reflective tunnel lights applied in the project are the result of the major project of the National 863 "Semiconductor Lighting Project" in the "Eleventh Five-Year" period of China.
The small distance between the tunnel lights has an extremely high requirements for glare suppression in the semi-enclosed space, and indirect lighting is generally the best choice for this type of tunnel lighting scenario. By evenly scattering the light of the obliquely incident LED light source on the road, it can easily realize the uniform lighting coverage on the road; While providing safety guarantee for tunnel traffic, the indirect lighting effectively reduces the quantity of tunnel lights and reduces operating costs.
At the same time, the car exhaust, dust and other substances caused by the enclosed space are easily attached and piled on the lights. Over time, it will reduce the lighting effect and even lead to the hidden danger of traffic safety in the tunnel. Faced with these problems, Sansi tunnel lights also overcome this problem because of their advantages such as energy saving, environmental protection and durability, effectively guarantees the stable and safe operation of the tunnel.
Up to now, Sansi has used the newest reflective LED technology to create many successful cases in urban tunnel lighting projects. We are committed to stick to our concept of creating a safe travel environment for urban tunnel lighting.