Xiamen Haicang Tunnel, the longest submarine tunnel in Fujian Province, was completed and opened for trial operation on June 17th. The 6.3 kilometers long tunnel connecting Xiamen main island and Haicang district is an essential part of Xiamen road network. In this project, Sansi provided more than 20,000 sets of LED devices, including reflective LED tunnel lights, LED display and control equipment and related systems.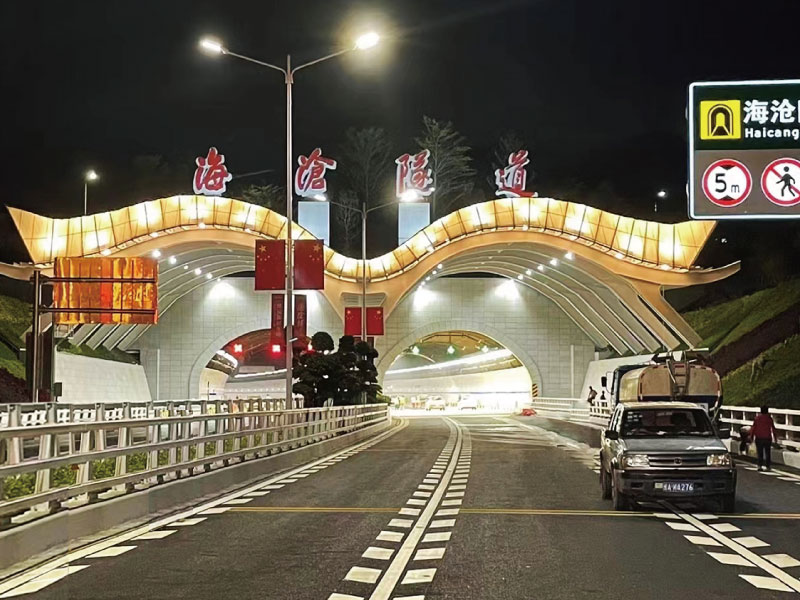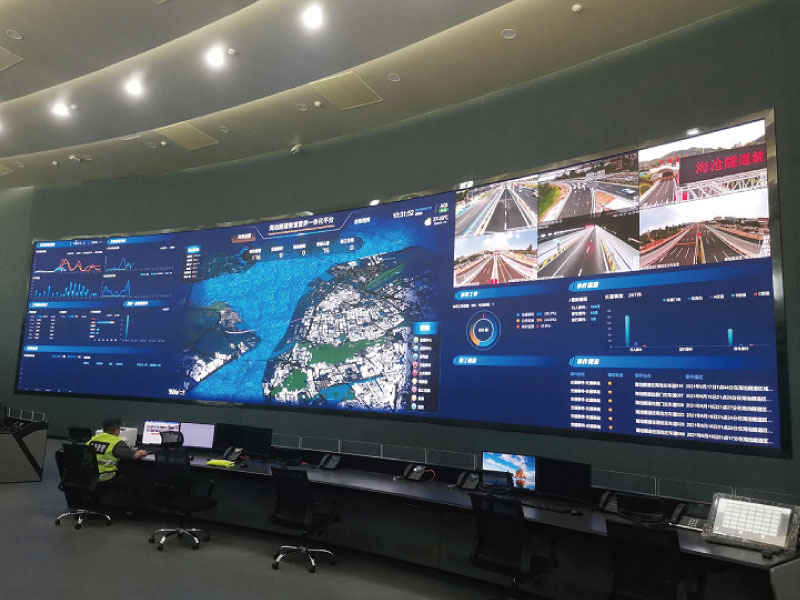 The Haicang Tunnel locates in a special geographical position and adopts the extremely difficult mine tunnelling method for construction. The large-scale project has high technical content and complex construction environment. It is currently one of the most complex and difficult underground projects in China. Faced with such a special project with complex surrounding environment, high requirements are also put forward for the quality of the LED lighting facilities. At the beginning of the project's construction, the project owner investigated various LED manufacturers on the market, and after a series of repeated demonstrations, strict tests and careful comparisons, finally selected Shanghai Sansi as the supplier of LED products for this tunnel lighting projects.
Sansi set up basic reflective lighting fixtures symmetrically on both sides of the tunnel according to the topographical requirements of the Haicang tunnel, and formulated suitable light spacing according to the width of the tunnel. Sansi also set up the corresponding enhanced reflective lighting at the entrance section, transition section and exit section, LED lights with different power and light distribution are arranged symmetrically on both sides. Relying on the reflective tunnel light structure and intelligent control technology which have achieved satisfactory results in the Hong Kong-Zhuhai-Macao Bridge tunnel project, Sansi ensures the reliable, comfortable and energy-saving operation of the Haicang tunnel. The luminaires are smoothly debugged and put into operation successfully after a difficult and long process.
The basic lighting fixtures lights installed in the Haicang tunnel adopt reflective LED technology and transparent heat dissipation structure design, which has the advantages such as light uniformity, anti-glare, waterproof, dustproof, anti-corrosion and excellent heat dissipation. On the other side, the enhanced section lighting adopts ceramic heat sink and honeycomb convection heat dissipation technology, the independent pixels bring a more stable and faster heat dissipation. It also has the characteristics of fast heat dissipation, pressure resistance, corrosion resistance, long lifespan and reliable performance.
Besides the lighting fixtures, the entire tunnel adopts the intelligent lighting control system independently developed by Sansi. Combined with the unique technical advantages of Sansi LED products, the integrated system maximizes the effect of intelligent control technology, and effectively guarantees the smooth operation of the project with excellent reliability. The control system mainly uses the Sansi intelligent centralized controller to realize the monitoring for the tunnel, the running status of the tunnel lighting in real time could be immediately presented through the intelligent visual monitoring system installed in the monitoring hall, enabling the manage department to make timely response to the emergencies in the tunnel.