The 19th Shenzhen International LED Expo was successfully concluded at the Shenzhen Convention and Exhibition Center on April 16th, 2021.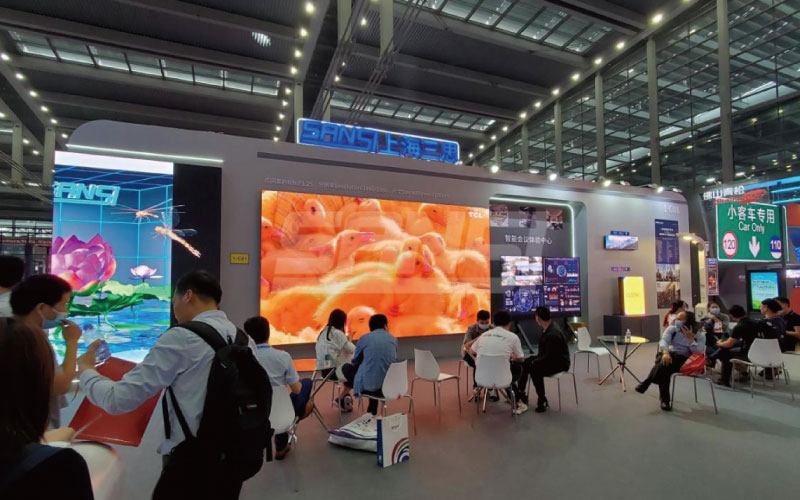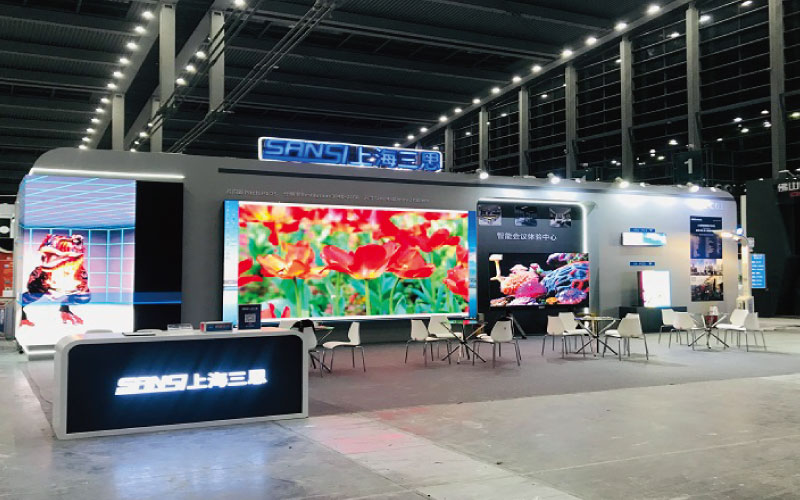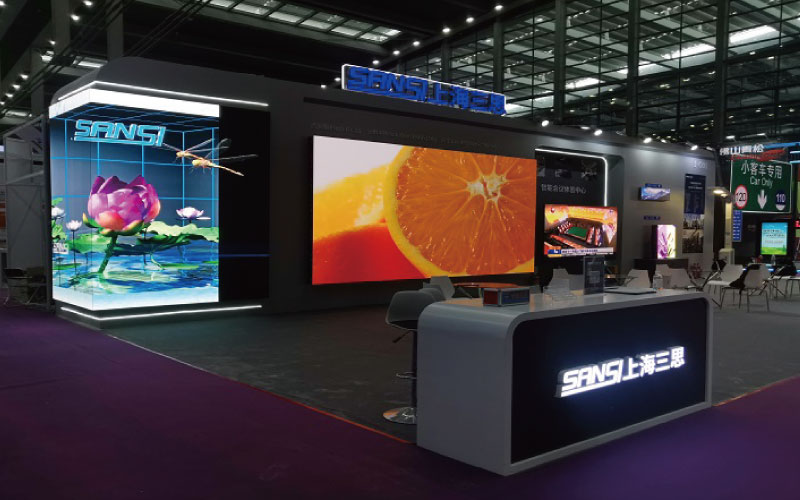 Shenzhen International LED Expo is known by the industry as an important indicator of LED development. It has always been committed to presenting cutting-edge LED and audio-visual technology applications and products to domestic and foreign buyers.
Shanghai Sansi (Booth No.: 1-C01) showcased a variety of LED cutting-edge products on the exhibition this year, presenting a brand new visual experience to the scene.
Stunning Debut: Naked Eye 3D Creative X LED Displays Technology
The naked eye 3D creative visual feature LED display technology fusion solution is one of the highlights of this exhibition: it could present you the realistic LED 3D visual effects without the use of 3D glasses or any other auxiliary tools. If you want to achieve more stunning 3D display visual effects, it has higher requirements of the creatives, the color expressiveness of the visual materials.
Sansi adopted ultra-high-definition fine-pitch screens feature naked eye 3D visual creatives to create a beautiful scene on the spot. The LED display has a unique shape with seamless splicing, smooth like a mirror; the 90 degree corner arc area is natural in transition and smooth, with a full-range stereo effect consistent with the display content; the content is displayed in high-definition, attracting professional audiences to stop and watch with an immersive sense of interaction .
All-in-one commercial display solution attracts much attention
In recent years, smart integrated conference solutions have gradually occupied the mainstream office market. In addition to the high-definition and exquisite picture quality, the all-in-one high-definition display exhibited by Sansi is of great characteristics and advantages; simple and efficient interaction, convenient to install and move around, practical expansion functions, and multiple interface types. The efficient and convenient smart office model that this all-in-one display embodies has been well received by the on-site buyers.
Apart from LED display products, the LED lighting products Sansi brought to this exhibition are with top-notch technology and also received much attraction, Smart pole, tunnel lights, smart pole system and smart home products ect; each product has won the favor of buyers from home and abroad.
After the Covid-19 epidemic, the LED industry will usher in more greater opportunities. Sansi will provide our valued customers with more perfect system solutions with better quality, more advanced technology and more considerate service In the future.