The Gate to the East, aslo know as The Gate of the Orient,with a height of 301.8 metres; it is the second tallest building in Suzhou, Jiangsu province, China. Its construction was started in 2004 and was intended to be the landmark of the city, marking the importance of development of the city.The construction was completed in 2016 at a cost of 700 million USD that indicated the grandeur of this project.
The skyscraper is located in the heart of SIP district of Suzhou, precisely on the intersection of the east-west axis of suzhou old town with the west bank of Jinji Lake. It's location was specifically chosen according to chinese "fengshui" as to bring prosperity to the city and also to mark the importance of this architecture.
Even with such grandeur, it is often mocked by western media and millennials of how it looks like, a grand pair of trousers as they say. While at the same time, even before its completion, it is renowned as "The World's First Door", "The Most Complex Super High-rise Building in China", "The building with the largest amount of steel per unit in China", "The Tallest Garden in China", and " The Deepest Private Wine Cellar in China", "The tallest cross-street in China", "The highest infinity swimming pool in China", without any doubt, it is becoming Suzhou's new landmark.
Such a grand project, it is vital to present to the world audience with brand new images in terms of technology and visual presentation as to properly introduce such a grandeur. Sansi took the mission to decorate the exterior to light up the building; with very exclusive design and customization, We delivered a masterpiece within a short time of 6 months considering it is such a grand project.The total exterior is covered with 3490 pieces of mesh LED displays with a pixel of 125 and hundreds sets of LED lights; The lighting system is also exclusively designed and delivered by Sansi, to have such lighting ambiances to cut through the night sky.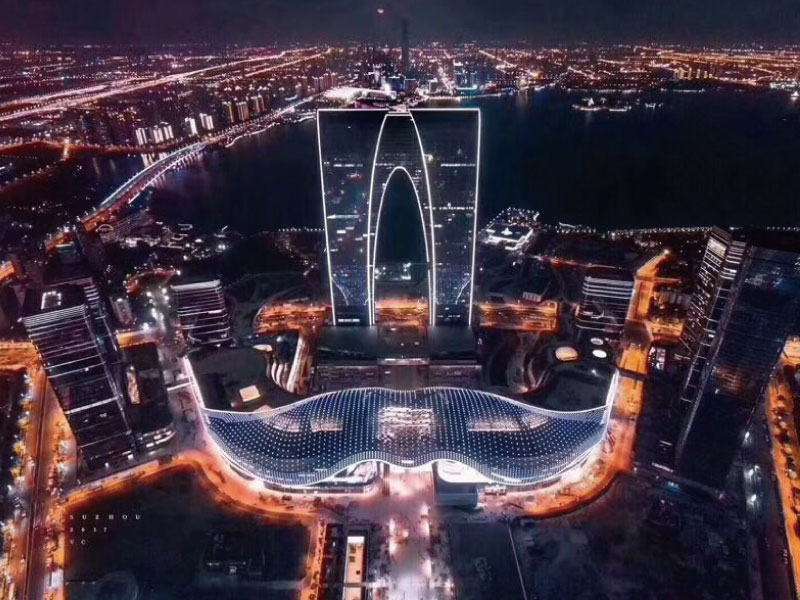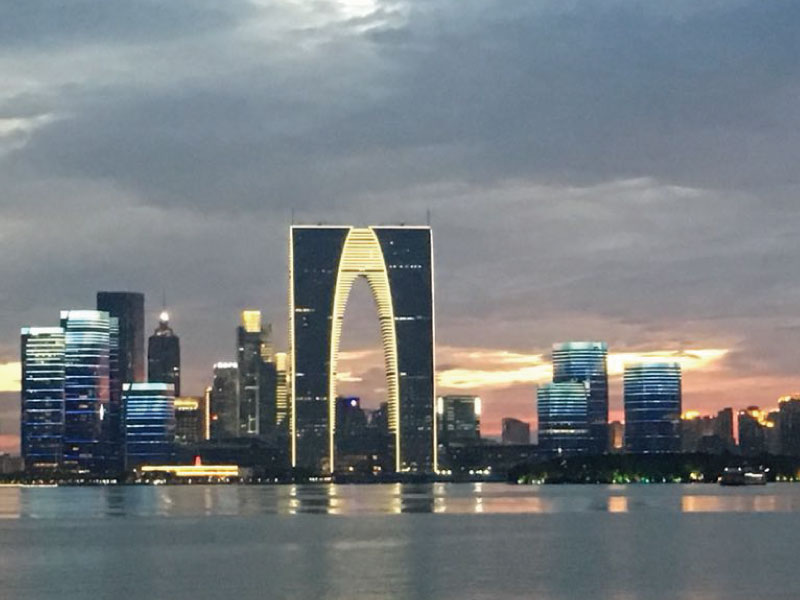 The strength of Sansi as a leader in LED industry in China was properly manifested through this project in terms of the grandness, the complexity and the overall complicated operating system and its excellent deliverance.