Located by the bank of Huangpu River in Shanghai, Lujiazui is one of the most famous landmarks in this city. Relying on the economic and cultural foundation that Shanghai has accumulated for a long time and the unique geographical advantage, Lujiazui is praised as the golden key to enter Chinese market by people overseas.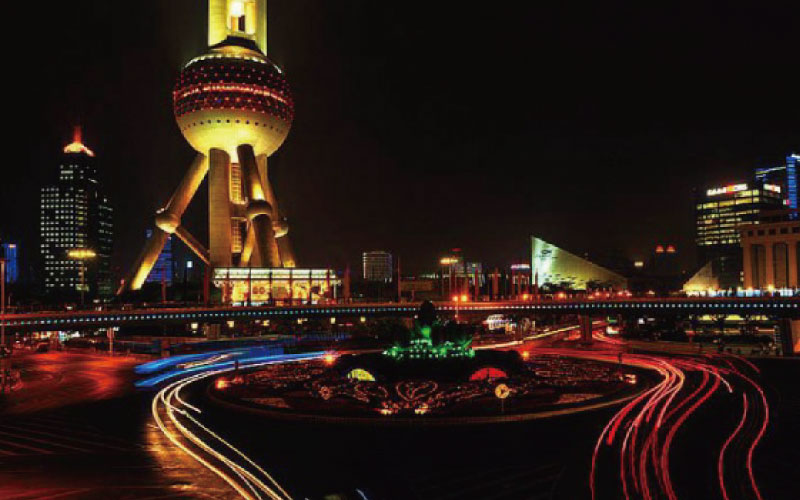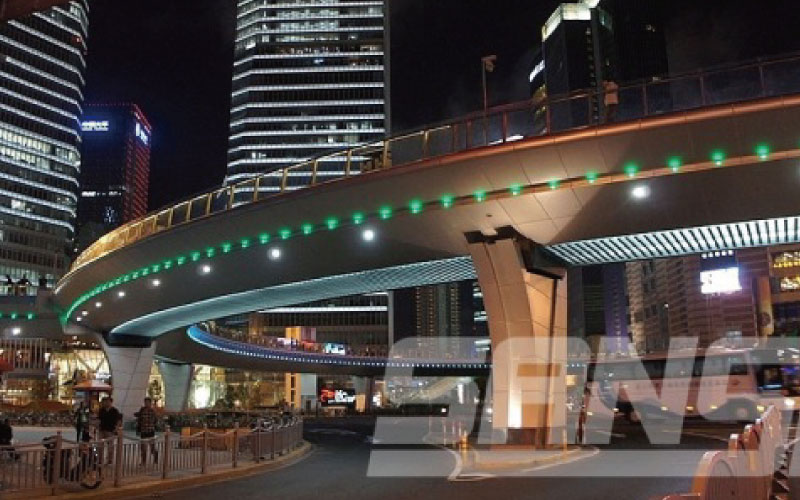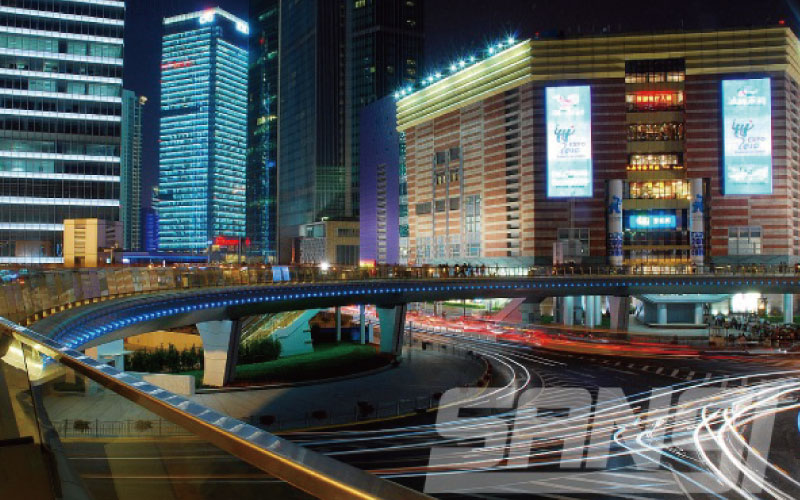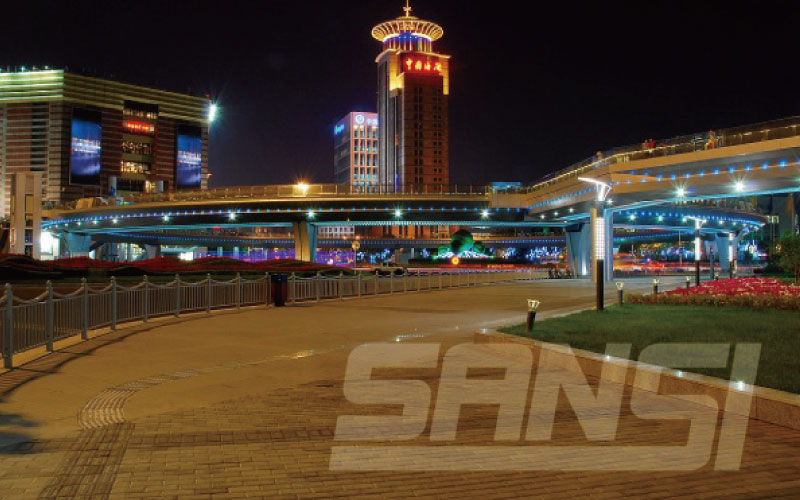 A C-shaped overpass runs across the center of this financial hub, connecting several key intersections such as Customs House, Super Brand Mall and International Finance Centre. It is worth mentioning that many tourists would stop and take a photo of the overpass in the night because of the dazzling scenery it presents. Sansi provided the required landscape lighting equipment for the whole project to create such a fantastic scenery for residents and tourists.
Sansi actively participated in the process of site survey, installation, construction and maintenance. From the whole project, Sansi customized LED linear lights, high-power LED wall washer lights, LED full-color spot lights and other lighting fixtures for the artistic overpass. The biggest problem of the project is how to make a balance between the practicality and beauty of the whole lighting system. In order to ensure the safety of both pedestrian and vehicles, Sansi decided to use LED linear lights for the upper handrail part of the overpass, while 1,136 sets of LED full-color spot lights are installed in the bottom part. From the overall lighting effect, the entire lighting system of the overbridge shows the characteristics of high brightness, uniform illumination and soft lighting. According to the C-shaped structure of the flyover, the LED linear lights and wall washers are hidden in the bridge body, making the light penetrates from north to south, and the interaction of white light and warm light brings out the outline and structural strength of the bridge. On this basis, full-color spot lights are set up in the bottom of the bridge, creating a dreamy world of light and shadow.
Intelligent control of the lighting system extremely simplifies and decreases the maintenance cost of the overpass. All of the lights are monitored and controlled by a single controlling system, which is capable of automatic monitoring, data analysis and remote control. The relevant staff could adjust the working modes of the lighting system and make a quick response to the error by the intelligent system, ensuring the steady operation of the bridge.
Until now, this overpass has become an important transportation hub and indispensable symbol, witnessing the rapid development of the city.