The 3rd China International Import Expo (CIIE) came to the end on Nov. 10th. During the tough period when the global people fight against Covid-19, the successful hosting of the CIIE has injected positive energy into the global economic recovery.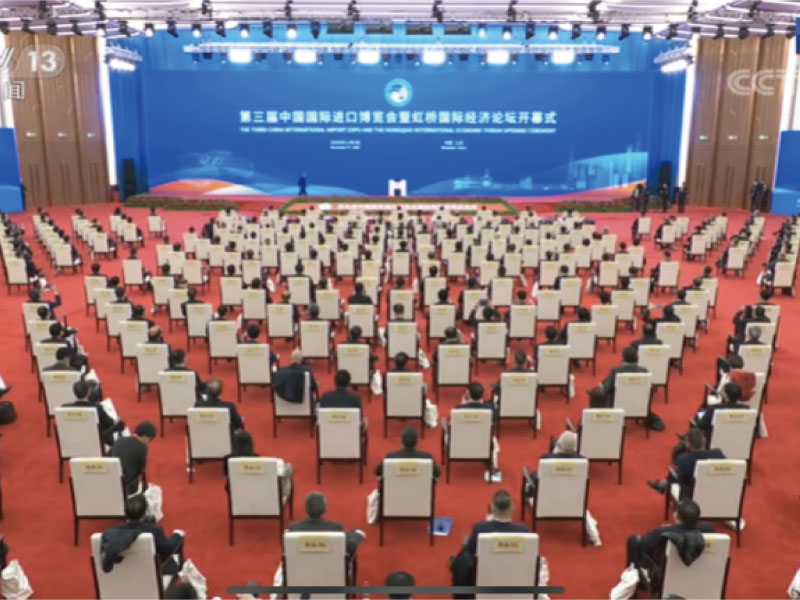 UL, as a well-known third party organization for drafting and formulating safety standards, also participated in this international gathering, and the internationally renowned agency issued UL Verified Mark of Blue Light Hazard Efficiency to Shanghai SANSI Electronic Engineering Co. Ltd during the CIIE. It is worth mentioning that SANSI is the first Chinese enterprise to obtain this certification.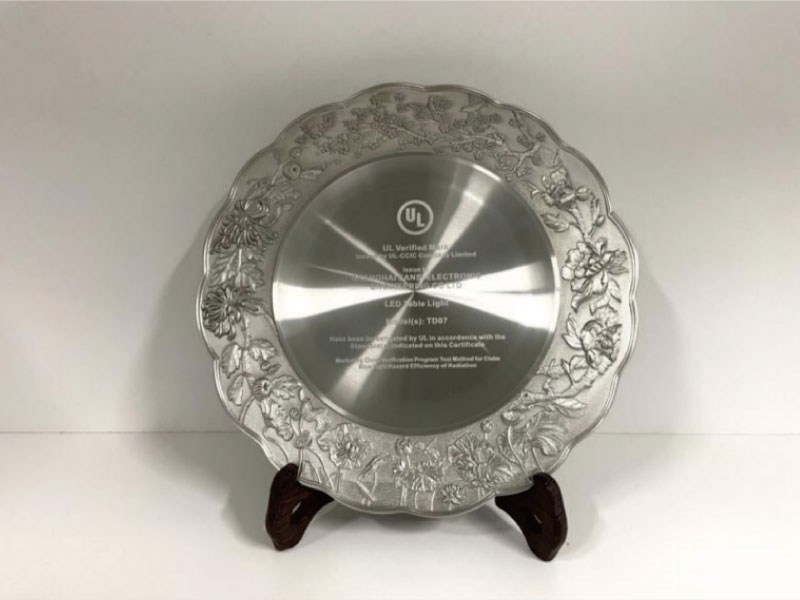 Kang Jingqi, the general manager of UL Asia-Pacific region, issued the verification mark certificate to SANSI."The verification service can conduct scientific and objective third-party testing and verification of the marketing statement declared by the manufacturer", said by Kang,"It could provide consumers with a valuable reference in the validity period. Shanghai SANSI demonstrates the confidence of its products by obtaining the verification mark."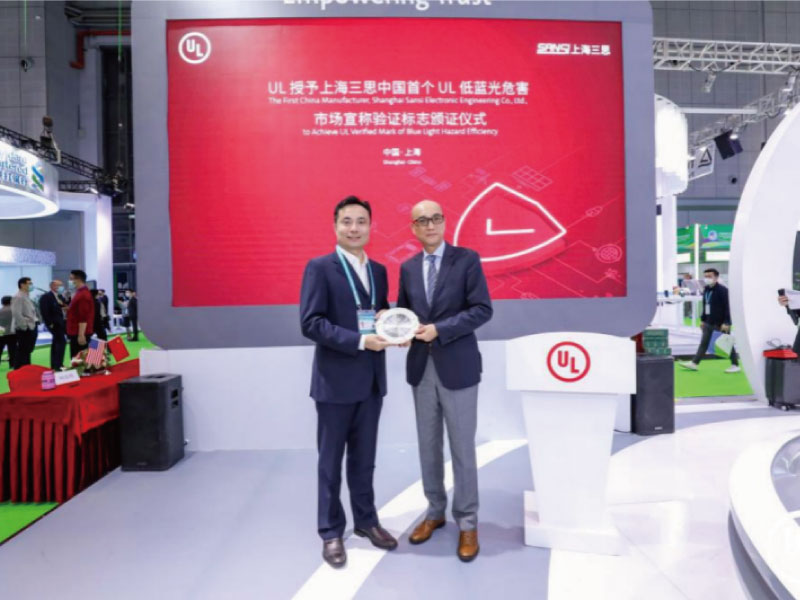 The vice president of SANSI, Chen Ming indicated that this authorization is of great significance to SANSI during the interview. He said,"Obtaining China's first UL Verified Mark of Blue Light Hazard Efficiency is an important milestone in LED safety.SANSI will fully implement this safety concept intothe process of R&D and sales of our products, and provide consumers withsafer and higher-quality LED lighting products. At the same time,SANSI and UL willputcontinuous effort into establishing new standards in more LED lighting fields, and promote the comprehensive quality of products to a new level."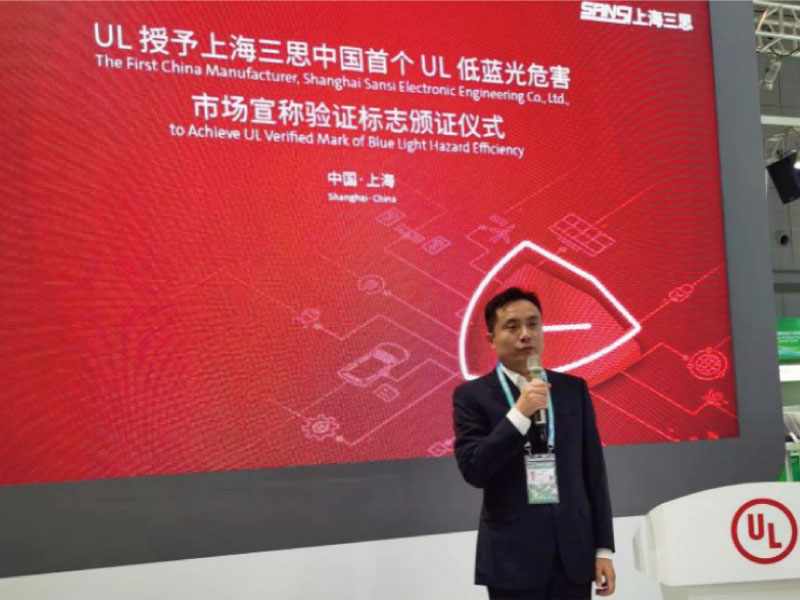 The certificate fully reflectsthatChinese companies have significantly improved the R&D strength of low blue light technology in the industry. In the future, SANSI will apply UL low blue light certification to more lighting products, covering a variety of smart lighting scenarios and creating a easier, safer and healthier smart lighting experience.