Shanghai's international Trade Fair for Solutions and Trends all about Retail is on this September. The Trade Fair is hosted by C-Star and attracts many visitors and exhibitors from the retail industry all around the world. C-star is the official satellite event of EuroSho-the world's leading trade fair for the retail sector.
Held every three years on the grounds of Messe Düsseldorf ever since 1966, EuroShop is the world's largest trade fair for retail investment requirements. Future-oriented and dynamic as the industry itself, the trade fair presents itself in eight fascinating retail dimensions with all the trends and topics that are moving the future. Even after the trade fair in each phase, there are various information available in its database about exhibitors and wide ranges of information about products for business to reach out for possible suppliers and other potential opportunities.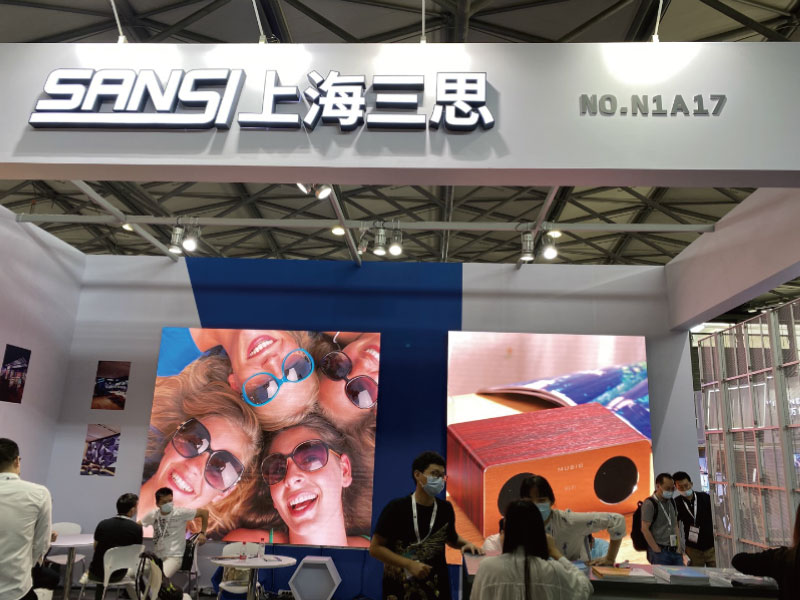 The trade fair of this year as always is to provide retailers around the world with retail designs and intelligent retail technical solutions, and the possible direction of the future retail industry with novel technologies. Each exhibitor participated anchored their products to show their expertise and also demonstrated the possible trend of retail in the coming years, ranging from product design, product display and integrated systems in terms of management and service.
Sansi as a leading global LED display and LED lighting manufacturer and solution provider, we showcased our Fine Pitch LED displays, indoor and Soutdoor fixed LED displays in this exhibition, to present the exhibitions visitors and the business solution seekers with other options for retail display. Our LED display adopts novel technologies that applies a new generation of self-developed connectors instead of traditional signal connectors to reduce signal failure rate, each module is equipped with one CPU which enable the speed increased by 4 times comparatively; along with a self developed automatic real-time intelligent monitoring system and the revolutionary dot-to-dot data self-calibration technology that ensures excellent image quality. The LED displays deliver 0.7, 0.9, 1.2, 1.5, 1.8 and 2.5mm pixel pitches, which perfectly accommodates a wide range of viewing distances and applications. By providing extraordinary image quality with precise colors, and thus create remarkable visual experiences that keep constant over time. All these properties of our LED display are manifested through the real effect of the images shown that attract a great amount of visitors to stop by to interact with us by taking photos and to inquire the possible solutions to customize for their specific requirements.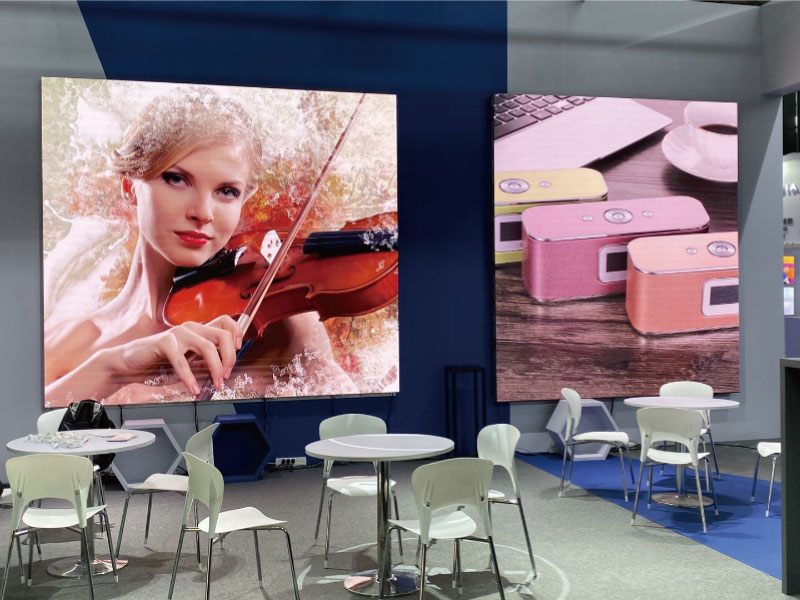 For Sansi, it is a great success to participate in this exhibition to present our fine products, as to demonstrate the possible direction of how the retail display could look like in the near future; and also it connects us with more audiences and potential business opportunities to let known what we do and what we are continuing to deliver. Retail display as to present remarkable visual effect is always the key in retail sector, and Sansi will be always there to deliver in the future trend in retail sector in terms of visual presentations via LED display.