Xi 'an is one of the oldest cities in China, the oldest prefecture capital and one of the Four Great Ancient Capitals. Also, it is the starting point of the Silk Road and home to the Terracotta Army of Emperor Qin Shi Huang.
On May 30th, the Xi 'an Olympic Sports Center stadium project successfully passed the acceptance inspection. Located on the bank of Bahe River, it became the first one of 53 new venues to pass the completion acceptance.
Xi'an Olympic Sports Center
Xi 'an Olympic Sports Center stadium covers an area of about 60,000 square meters with a total construction area of about 108,000 square meters. As an oversized first-class sports building with 18,000 seats, it can host 16 international competitions such as basketball, badminton, table tennis and ice hockey, etc.
For the project, SANSI provided 17 LED displays including the center-hung LED display hanging in the center of the stadium and two LED displays at the entrance and exit, ribbon LED displays and so on. Total area of nearly 900m².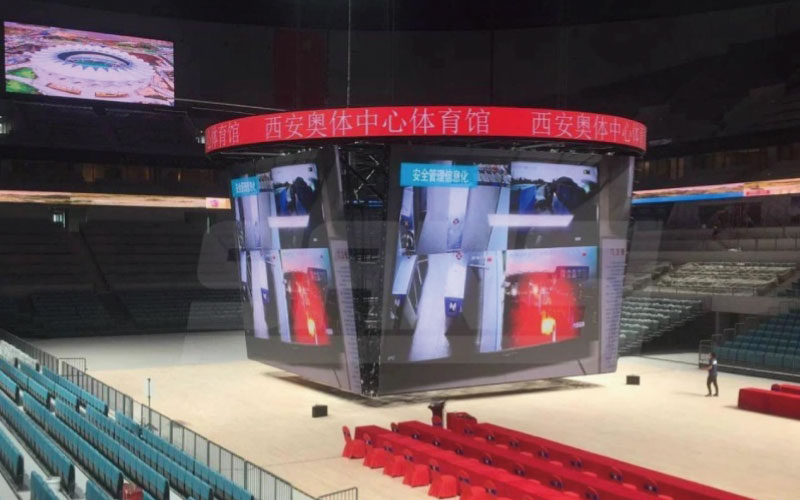 The 4K Center-hung LED display
The configuration of the center-hung LED display features four maian screens and some ribbon LED displays, total 13 sides and over 540m² area.
The whole center-hung LED system is capable of playing various content like graphics, animations and sponsor advertisements and beyond. High level of contrast ratio and fresh rate ensures exceptional visual performance.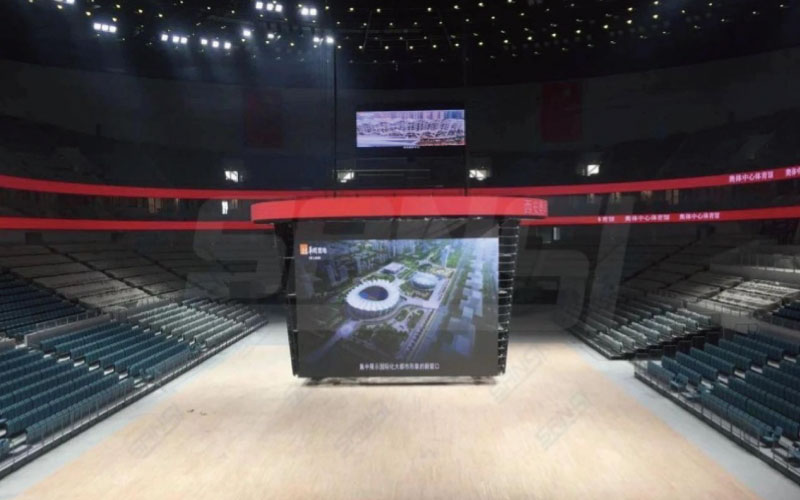 Centerhung LED Display at Xi'an Olympic Sports Center
This 4K LED display system features high-definition smooth picture quality, natural and realistic display effect, stable and reliable operation. During the game, it realized complete wonderful moment capture, content playback, live synchronization broadcast, game situation information broadcast, timing and score statistics, advertising, etc.
Additionally, 5G base stations, smart street lights and UAV defense system built around will create a real "Smart Olympic Sports Center".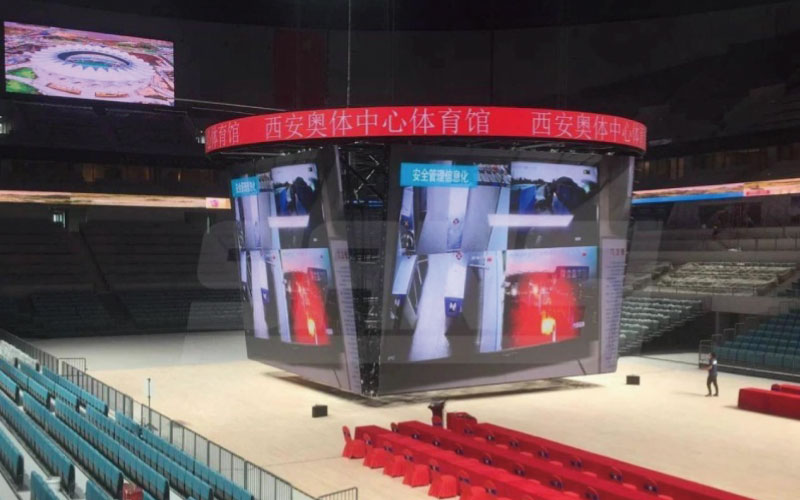 Center-hung LED display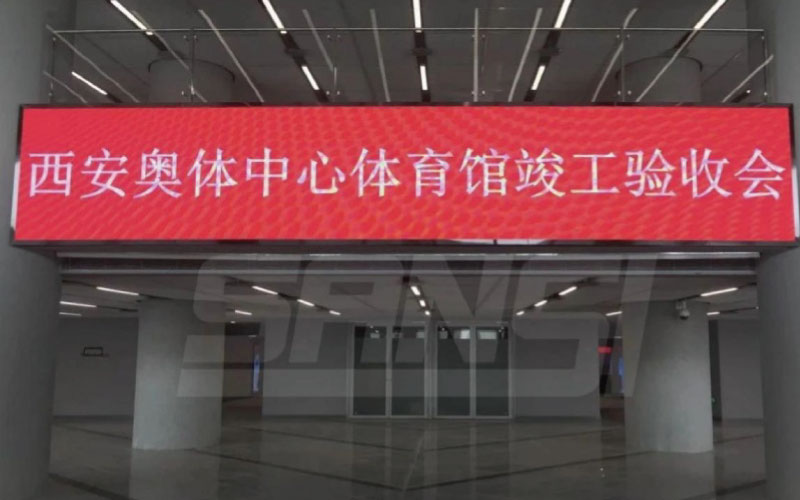 Entrance and Exit of Xi'an Olympic Sports Center
With the state-of-the-art technology and professional service from SANSI, this project has been a complete success. Our stadium displays features high contrast ratio, true-to-life color accuracy and sharp picture quality, reliable and stable system. For 27 years, with a proven reputation or providing high quality products, SANSI has been selected by a lot of stadiums and arenas for delivering ultimate sports experience.
Innovation, sustainability and commitment. In the past 27 years, SANSI has successfully launched over 10,000 cutting-edge projects, including New York Times Square, Hong Kong-Zhuhai-Macau Bridge, Beijing City Sub-center, China International Import Expo, the Chinese Space Program, Xichang Satellite Launch Center, Shanghai World Expo and Hangzhou G20 Summit. SANSI smart pole systems have been implemented in more than 60 cities around the world.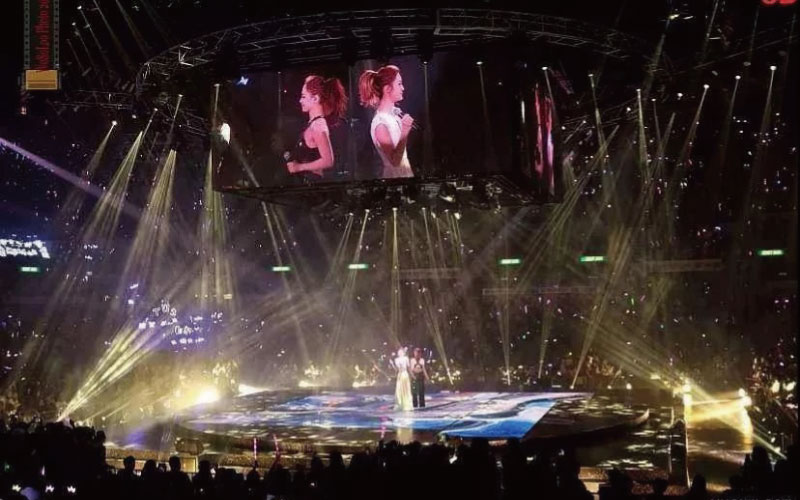 Fuzhou Haixia Olympic Sports Center 800㎡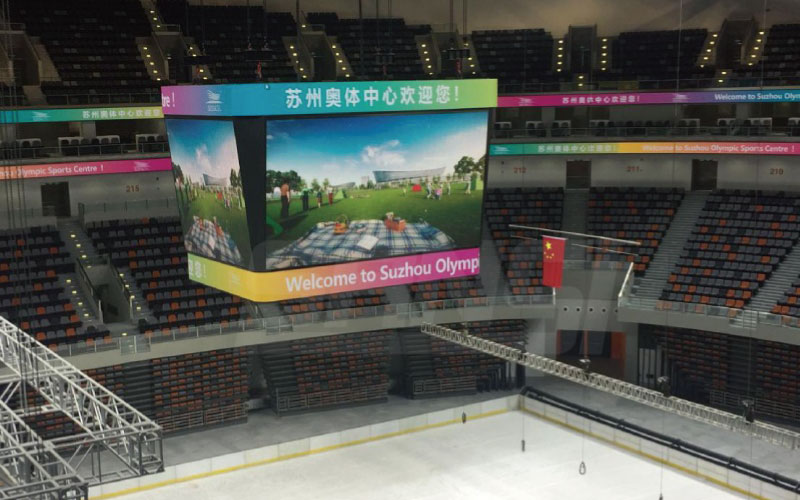 Suzhou Olympic Sports Center 2148.53㎡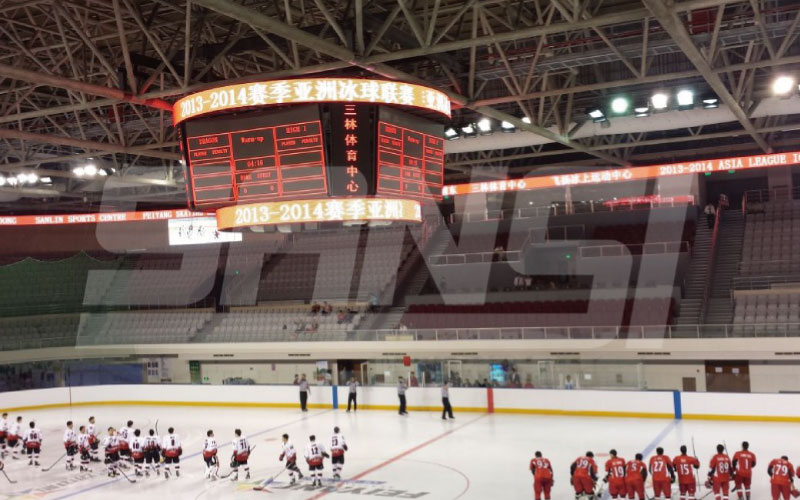 Shanghai Sanlin Sports Center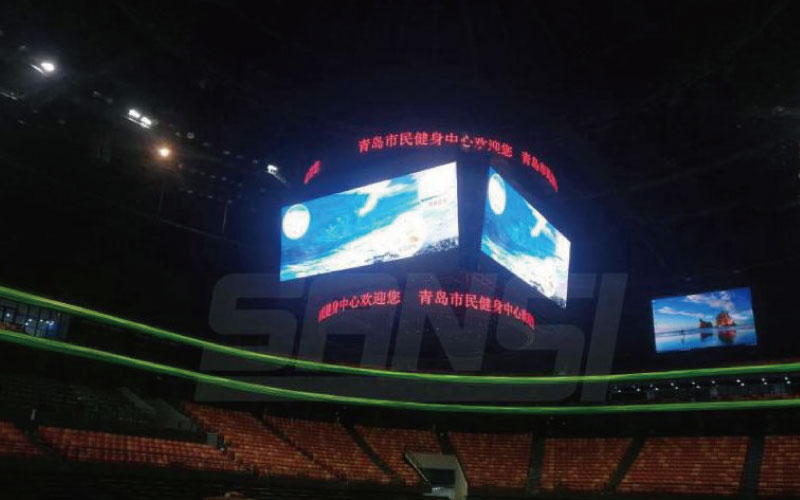 Qingdao Fitness Centre 560㎡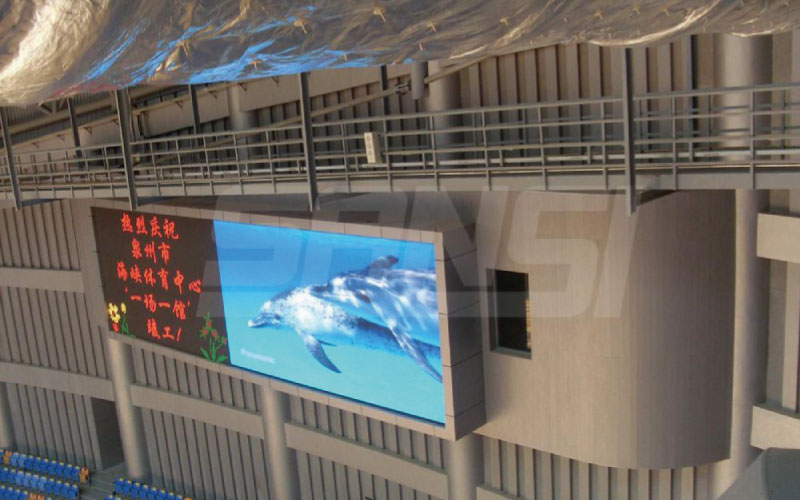 Quanzhou Stadium
Shenyang Sports Center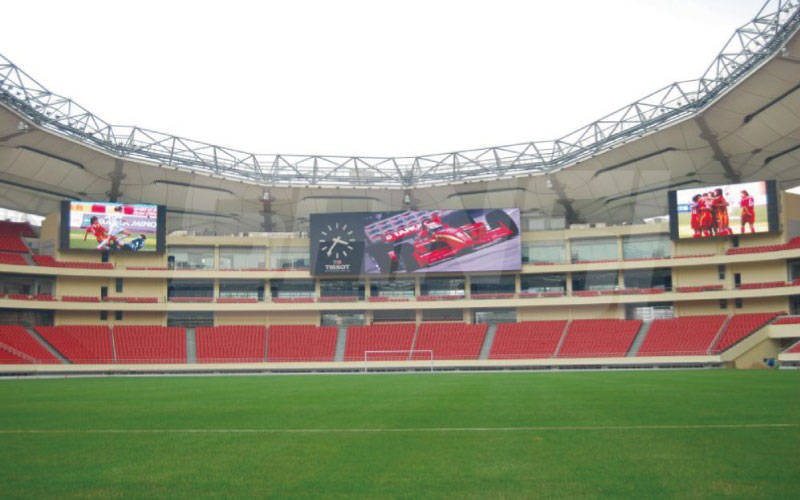 Shanghai Hong Kou Football Stadium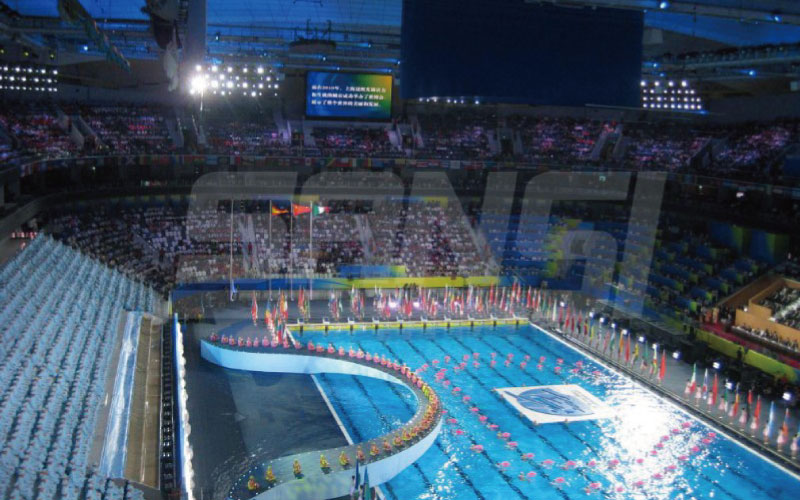 Shanghai Dongfang Sports Center