A large scale comprehensive road lighting engineering project was carried out in Zhoushan, China. The 10 km Haitian road is a main road connecting Dinghai, Xincheng and Putuo district. SANSI ceramic LED lighting project has visually transformed the road, giving off warm light in the dark night.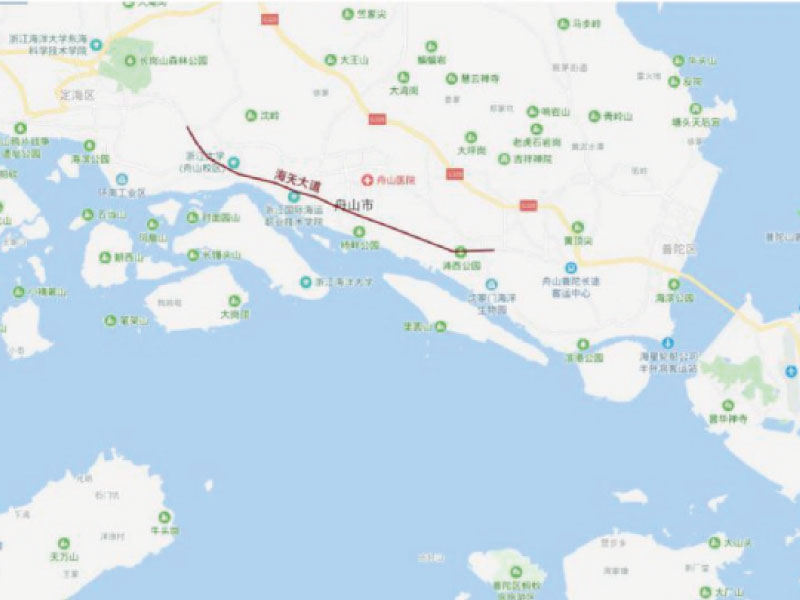 Project Overview
General Plan
Taking the urban expressway as the standard, SANSI plans to upgrate and transform traditional street lights, traffic signs and street light poles of Haitian Avenue. We adopted QR LED ceramic modular street lights, optimizing the combination of street light arrangements and improving the level of road illumination and uniformity. The Haitian road lighting project is designed to harmonize and improve the urban environment. The lights are soft and conducive to safety, green belts are brightened up by tree lamps.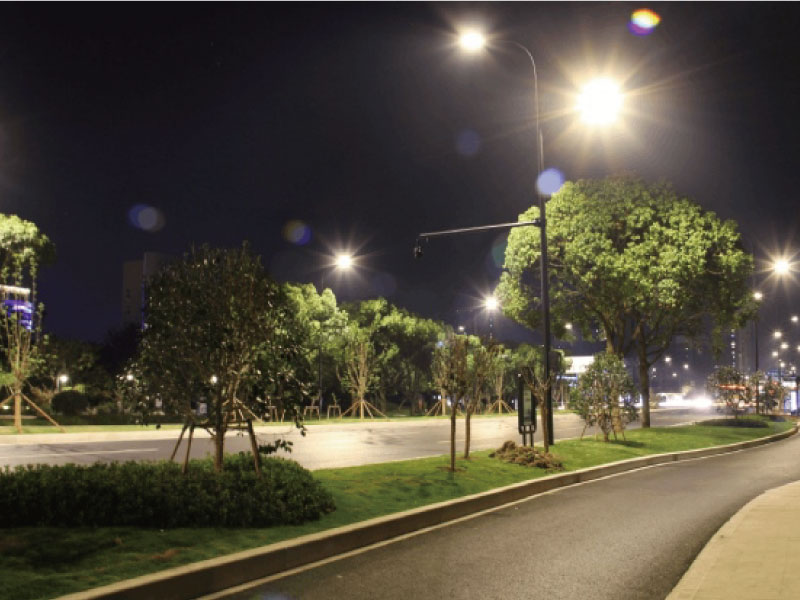 Haitian Road Lighting Project
Different lighting conditions, high concentrations of pollutants, dust and extremehumidity create an atmosphere that require tough and durable lighting systems. It's the perfect environment for modern LED applications. SANSI provids QR ceramic LED street lights to meet requirements of coast roads needs. It comes with superior reliability and long lifetime, which is crucial, as a city never sleeps. Plus, it is designed to not distract drivers from the road.
Patented Ceramic LED technology
The SANSI patented ceramic heat dissipation technology (CHDT) ensures fast heat dissipation and long-lasting performance. The LED chip(s) for SANSI's LED street lights are both PCB and thermal adhesive free.
Unique Optical Lens Design
Unique light distribution lens design to meet the requirements of road optical distribution in different harsh climate environment such as sea fog and typhoon.
Hollow-Out Structure and IP66
The housing is designed with hollow-out structure, which can reduce the wind resistance and ensure the heat dissipation, making SANSI LED street light afer and more reliable than traditional products. In addition, IP66 rating, waterproof and dustproof ensure long lifetime.
The Haitian road lighting project is designed to harmonize and improve the urban environment. The light is uniformity and soft to safety. When night falls, the Haitian road presents a warm and hamonious Zhoushan.
Additional Information
For more product information on SANSI ceramic LED street light, visit QR product page.