Hangzhou Intime —SANSI Displays, a leading manufacturer of custom LED display and lighting solutions, recently completed the installation of an exterior LED video display at Yintai, total 1008㎡.
As a famous department store chain brand with unique Intime commercial culture, Intime Department Store has become a benchmark for domestic department store retailers that endeavor to drive the new fashion culture in Chinese cities.
The project site is located at the most flourish place, SANSI provided an exterior product with a 12mm pixel pitch. The LED display employ surface-mount device (SMD) pixel packaging, ensuring crisp, vibrant imagery and a widened viewing experience.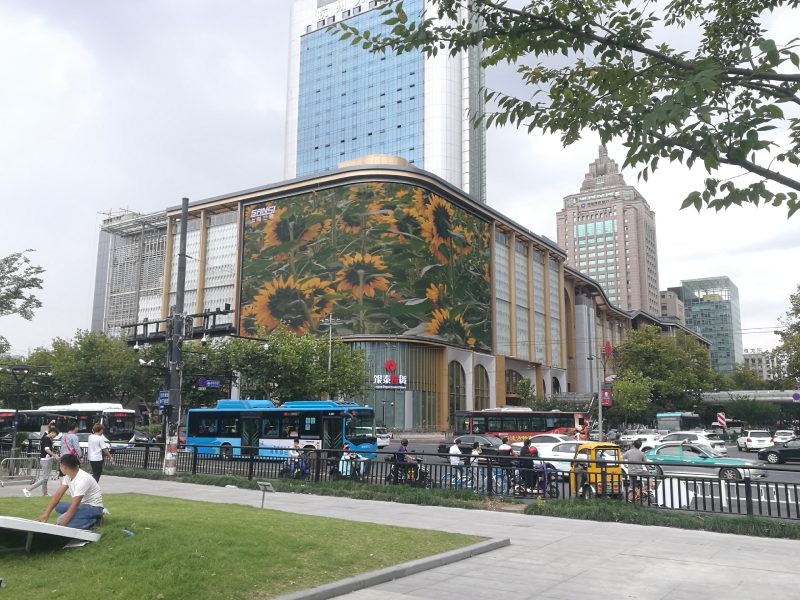 The cutting-edge screen, which wraps around the eastern corner of the building, totaling 50 meter wide and 20.16 meter tall. It features L-shaped, is integrated with the building, which has a full aesthetic appearance. The screen is quite impressive and has an excellent display effect.The protection grade reaches IP65 with dust-proof and waterproof to meet the using requirements under outdoor condition. At the same time, the key components of the flame retardant grade are reaching to V0 standards. It realized fast cooling effect by controlling temperature.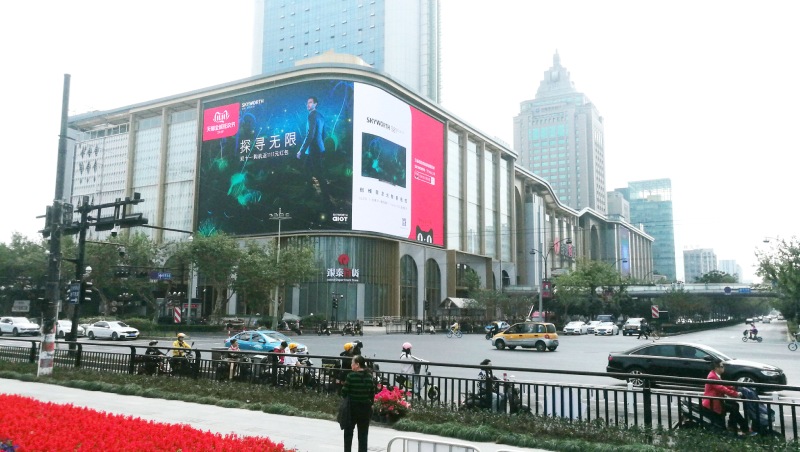 In addition to dealing with the substantial amount of pedestrian traffic, the crews worked in frigid, sometimes single-digit, temperatures to complete the project on time. SANSI worked closely with several partners to ensure the safety parameters and precision required for the installation were all met.
SANSI provided a full set of services to the client, from structural and electrical engineering to city permits to a state-of-the-art content management system. Aiming to offer total project satisfaction, an experienced team of technicians will ensure all work to be done at the highest quality standards.
Involved with commercial fields, public transportation, monitoring centers, education and healthcare, SANSI gives you advanced full-service, turkey solutions.