SANSI COC toplighting solution adopts self-produced COC LED technology, opens up new opportunities for every greenhouse grower to increase their quality and yields. LED toplighting can shorten growth cycles, increase yields, reduce energy and enable more economic use of space.
COC - Chip on Ceramic LED Technology
Chip on Ceramic - SANSI's LED chips are mounted onto the ceramic directly, the LED chips for SANSI's LED grow lights are both PCB and adhesive free.

What can indoor greenhouse grow lights do for growers?
Uniformed Light and Spectrum Distribution
Wide beam optics provide optimal light and uniformed light distribution. The spectrum of SANSI grow lights can be customized for vegetation, flowering and full cycle stages.
High Energy Efficiency
SANSI ceramic LED grow light series use active cooling with ceramic heat sink, and greatly extends lifetime. The passively cooled module produces much less radiant heat, putting you in control over your greenhouse climate.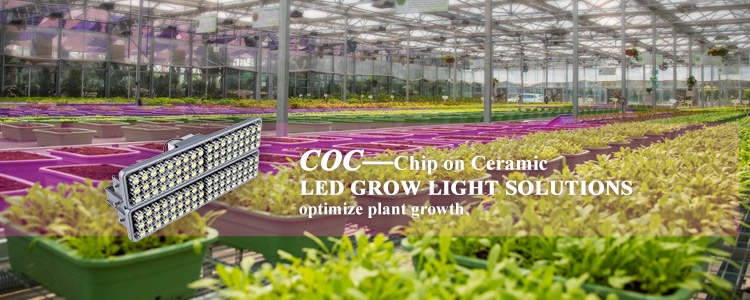 New Level of Productivity
Consistency in light and customized spectrum can put plant growth in balance, leading to higher yields and better crop production efficiency. You can control light and temperature separately from each other to reach unprecedented lighting levels for your plants.
IP65 Waterproof & Dustproof
SANSI LED grow lights are waterproof and dustproof with IP65 design, which can be operated under tough conditions.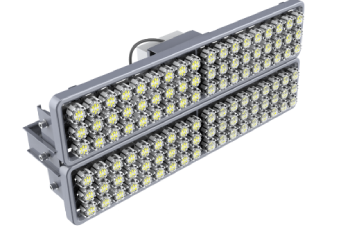 High PPFD and Long Lifespan
SANSI grow light features high PPFD value. Due to their lower running temperatures and energy efficiency, they're able to outlast traditional lights by a long way. When being a large scale indoor farmer it is crucial to obtain grow lights that are powerful and able to last a long time.
SANSI 200/400W LED Grow Light Specifications