The Yangpu Bridge, in Shanghai, China, sister bridge to the Nanpu Bridge, is among the world's longest bridges, with a total length of 8354 meters. Its longest span of 602 m makes it one of the longest cable-stayed bridges in the world. It carries the Inner Ring Road from the Yangpu District in Puxi to the Pudong New Area. It was completed in September 1993 and opened in October. Innovative LED technology, embedded into an equally innovative and sustainable luminaire concept - and saving both costs and energy. New C0820 QR street lights from SANSI were installed along the entire length of Yangpu bridge. The compact yet powerful street light combines high-intensity LEDS, multiple customization options, and a bright light output.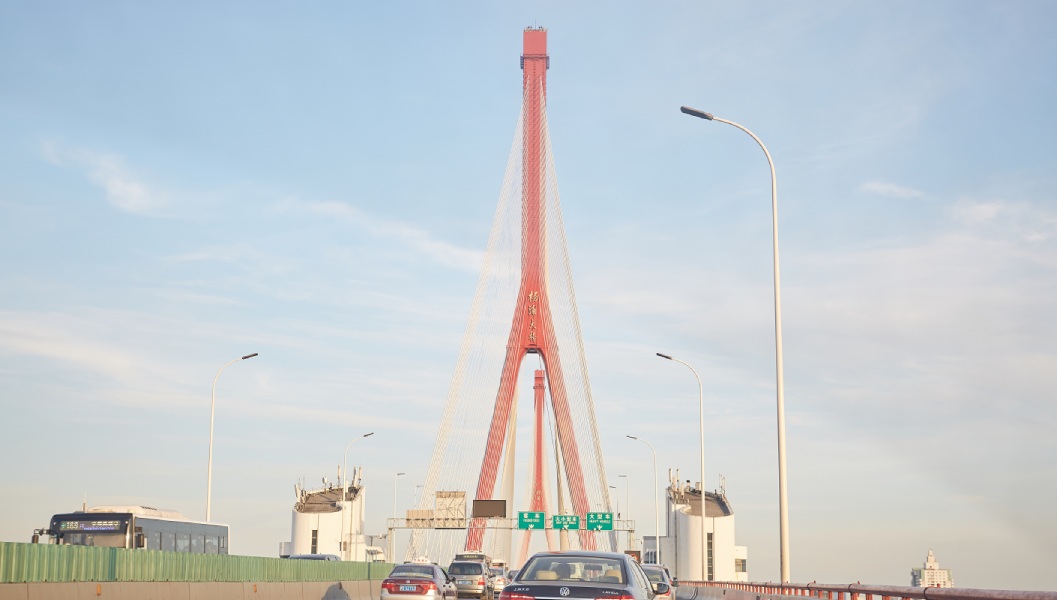 The project implemented to improve the safety and efficiency of the road. The traditional street lights are known to have various problems including aging, glare, weak light flux and high failure rate. SANSI new ceramic LED street lighting is a cost-effective and sustainable solution for the city.
SANSI LED Street Lighting Highlights
Built-in design of the power supply, stable and reliable
The LED street light (C0820-QR) adopts self-produced built-in power supply, reducing THD effectively and supporting hot swapping, easy installation and on -site maintenance.
Patented ceramic heat dissipation LED technology
The LED street light (C0820-QR) adopts air convection design and patented ceramic heat dissipation technology. (Patent No.:201721133174.0)
SANSI uses the ceramic as insulator which is sintered at 1600 °C. LED chips are mounted directly onto the ceramic, making each unit PCB free.
The main material is anti-corrosive, made of high quality aluminum ensuring reliable operation. Hollow-structure design ensures good ventilation, efficient heat dissipation that promotes a longer lasting light with superior performance.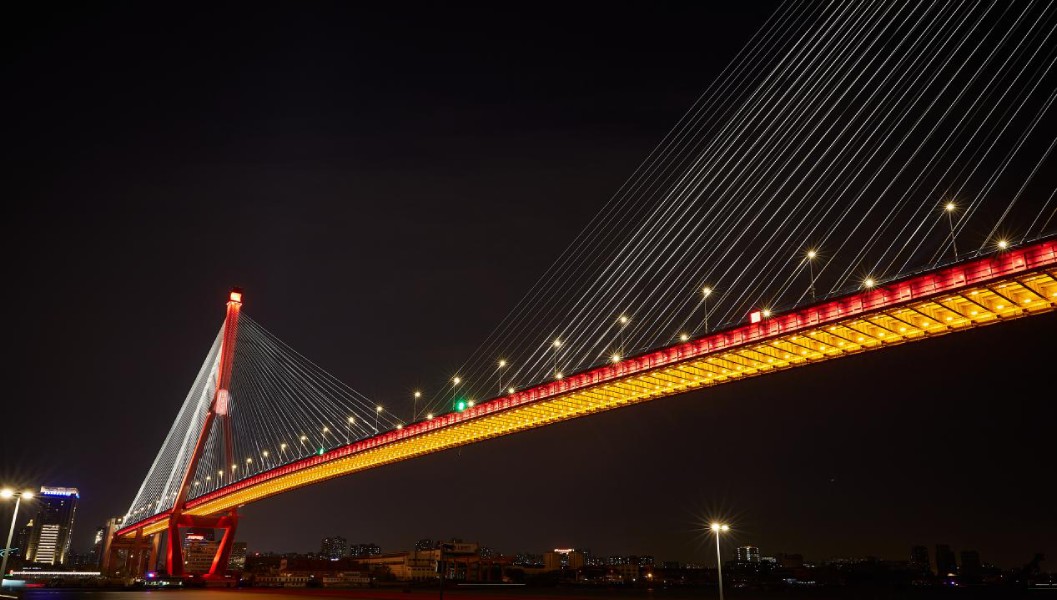 Smart remote control, energy efficient and cost saving
The LED street light (C0820-QR) works with SANSI self-developed StarRiver intelligent monitoring system. The StarRiver management platform simplified the plan, control and management of your lighting infrastructure. Thus, you can boost the light levels to improve the safety and visibility, adjust the dim levels to lower the energy consumption and prevent the light pollution.
Compared with the traditional street lights, our product features lower energy consumption, unique light distribution and better performance. We have successfully launched ceramic heat dissipation modular LED lighting solutions and carried out plenty domestic and overseas projects. Adopting air convection design, proximal cooling structure, patented ceramic heat dissipation LED technology, built-in design of power supply and remote control management, SANSI ceramic LED street lights are designed for easy installation and on-site maintenance, which is durable and reliable.