Modern outdoor lighting makes towns and cities more attractive, improves visibility and contributes to public safety. Recently, SANSI ceramic LED street lights were installed in Shenjiang south road, Shanghai. Professional lighting distribution provides uniformity and high brightness lighting. SANSI LED street lighting solutions are smart and versatile, so you can manage, maitain, and monitor the entire system simply. Not only are they pleasing on the eye with their attractive design and high-quality light, they also provide long-term economic benefits thanks to their high efficiency and long life.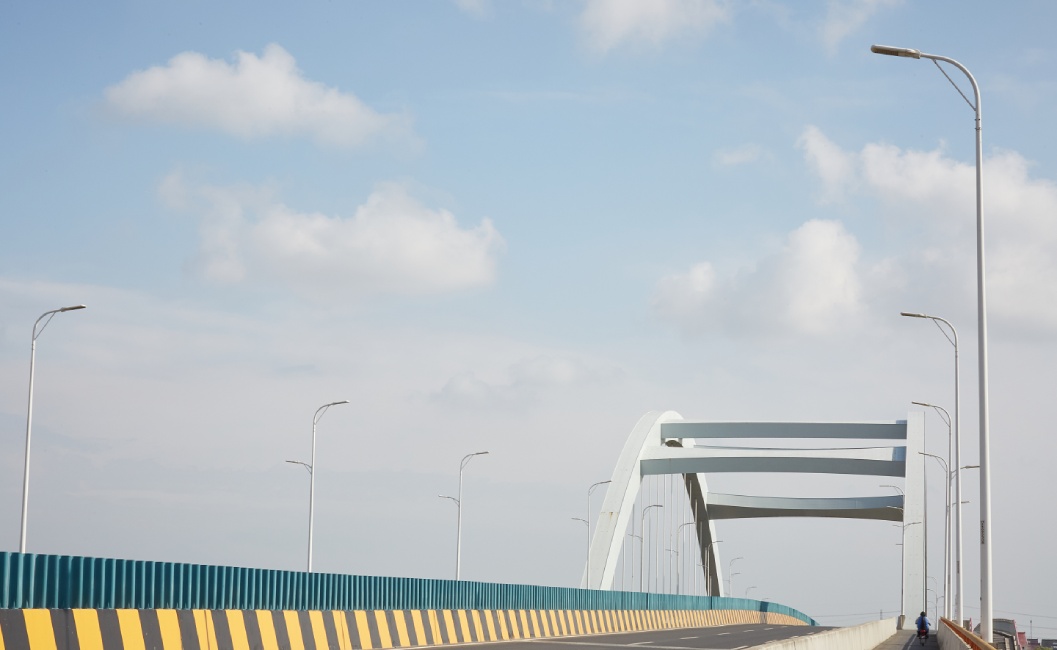 The LED street light (C0820-QR) works with SANSI self-developed StarRiver intelligent monitoring system. The StarRiver management platform simplified the plan, control and management of your lighting infrastructure. Thus, you can boost the light levels to improve the safety and visibility, adjust the dim levels to lower the energy consumption and prevent the light pollution.
Ceramic LEDs vs. Aluminum LEDs
Using aluminum, the LED chip(s) must be molded to a PC board with a thermal adhesive. The PC board and thermal adhesive are necessary as aluminum is a conductor of electricity. More pieces mean more heat is created as aluminum dissipates heat less efficiently than ceramic. LED chip(s) for SANSI LED Street Lights are both PC board and thermal adhesive free. The optic lens is secured to the ceramic that houses the LED chip(s).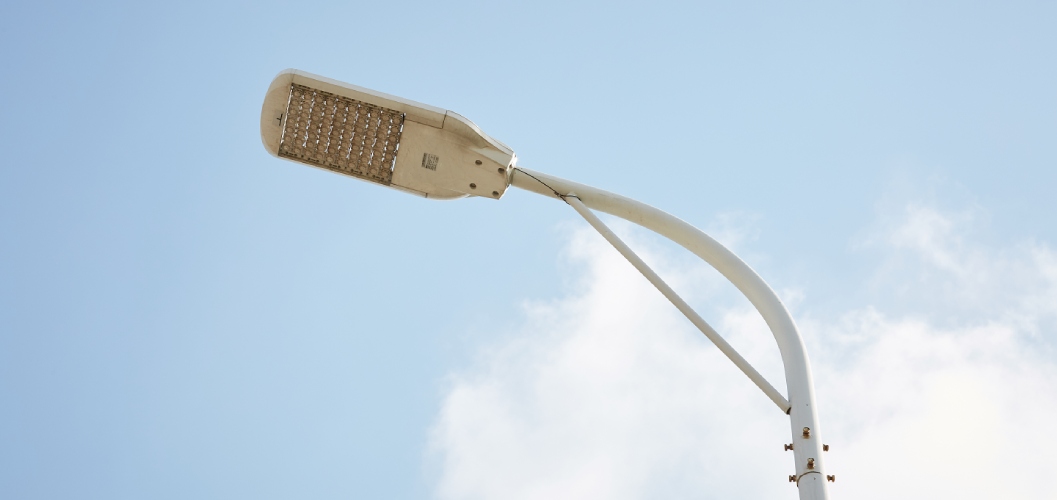 Optics with the Light Flux Ray Method (LFR)
Using reversed optical designs and software, we simulate the optical parameters of the coverage area to calculate the lens model. Optical technology ensures that 93% of the light emitted is contained within the customized beam angle. SANSI optic lenses prevent optical loss and uniformed light distribution.
Modular Design-Wire Free, Plug-In Module Connections
There is no wire connection between the module unit and the light body making it convenient and easy for assembly and maintenance.
Light Distribution Customization
SANSI offers a variety of optical lenses suitable for various road conditions providing uniformed light distribution.
Our lights are easy to control and operate. 2.4 GH Intelligent Control System or PLC Control System using a standard ANSI C136.41 Interface Base with secondary energy savings with a power supply driver/dimmer interface with PWM, 0 ~ 10v.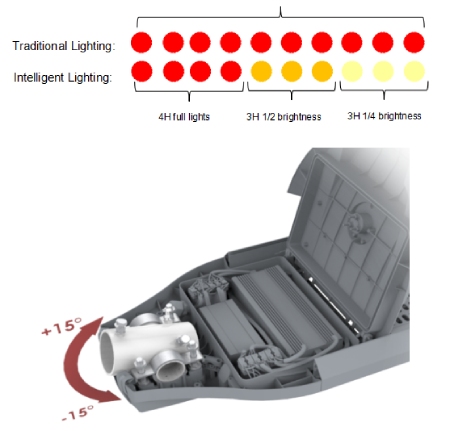 From street lighting in pedestrian areas or parks to façade and industrial lighting - find the right product for your project. SANSI street light range provides the best illumination to the streets and landscapes with its uniformed light distribution and unique ceramic heat dissipation design, which ensures the best performance and long life. As recommended by the AMA, we can manufacture any colored temperature street light between 2000K-6500K to best suit your project. Using LED Ceramic technology, we're able to extend the lifetime of our streetlights vs. LEDs using aluminum.