Pudong Yaohan business district is a busy and prosperous area in Shanghai. It is located in the first-tier business district of Pudong. The business district is located in Lujiazui, which echoes the Lujiazui financial business district. When night falls, it is full of brilliance, vividly depicting the colorfulness of the city.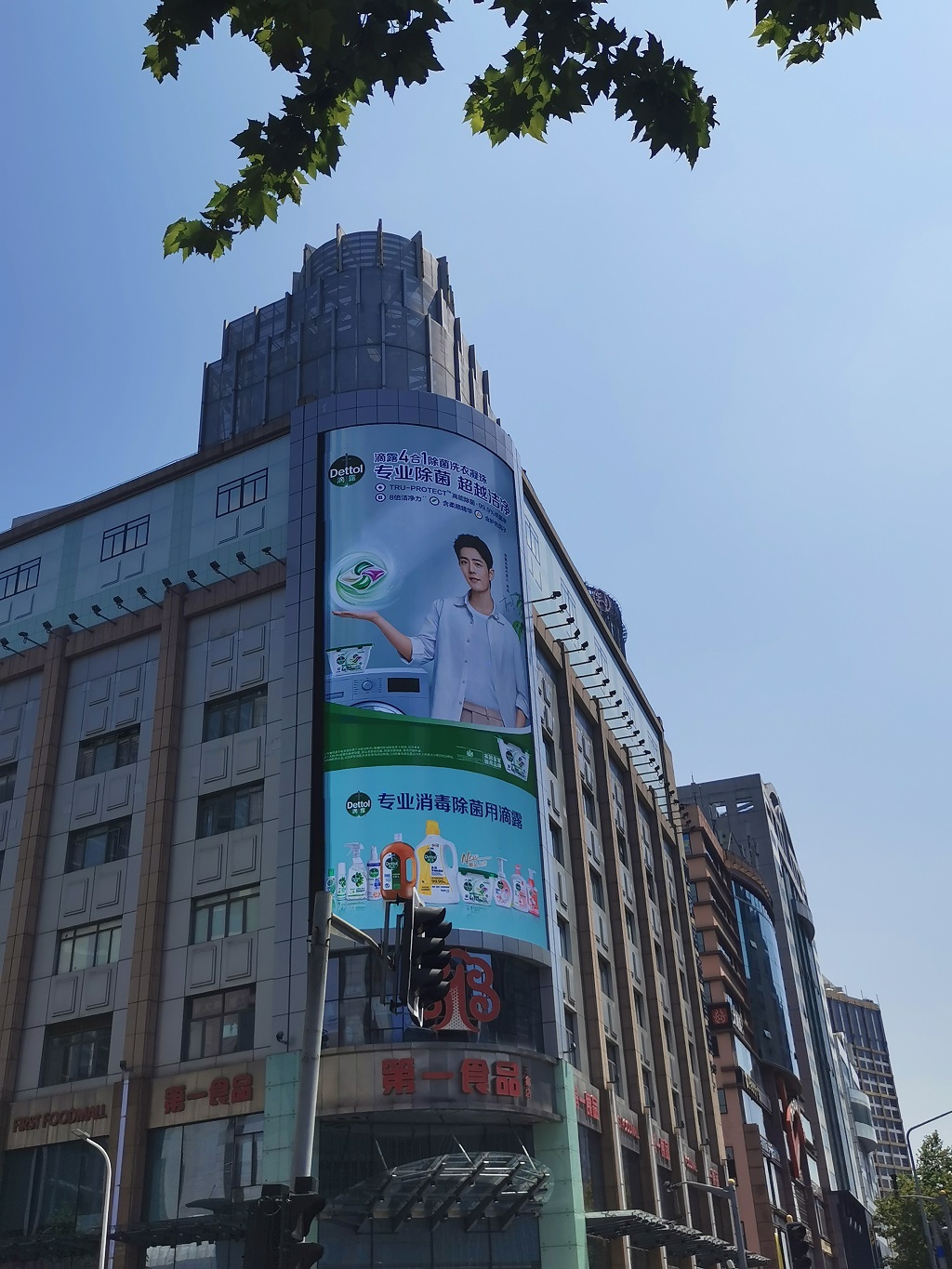 Sanxin World Trade Building is located in the center of New Shanghai Commercial City, at the intersection of Zhangyang road and Laoshan west road, adjacent to Shanghai No. 1 Yaohan business district and opposite to Pudong Times Square. It has a superior geographical location and beautiful surrounding environment. Together with Zhongrong Building, they constitutes a brand-new first-tier business district in Pudong.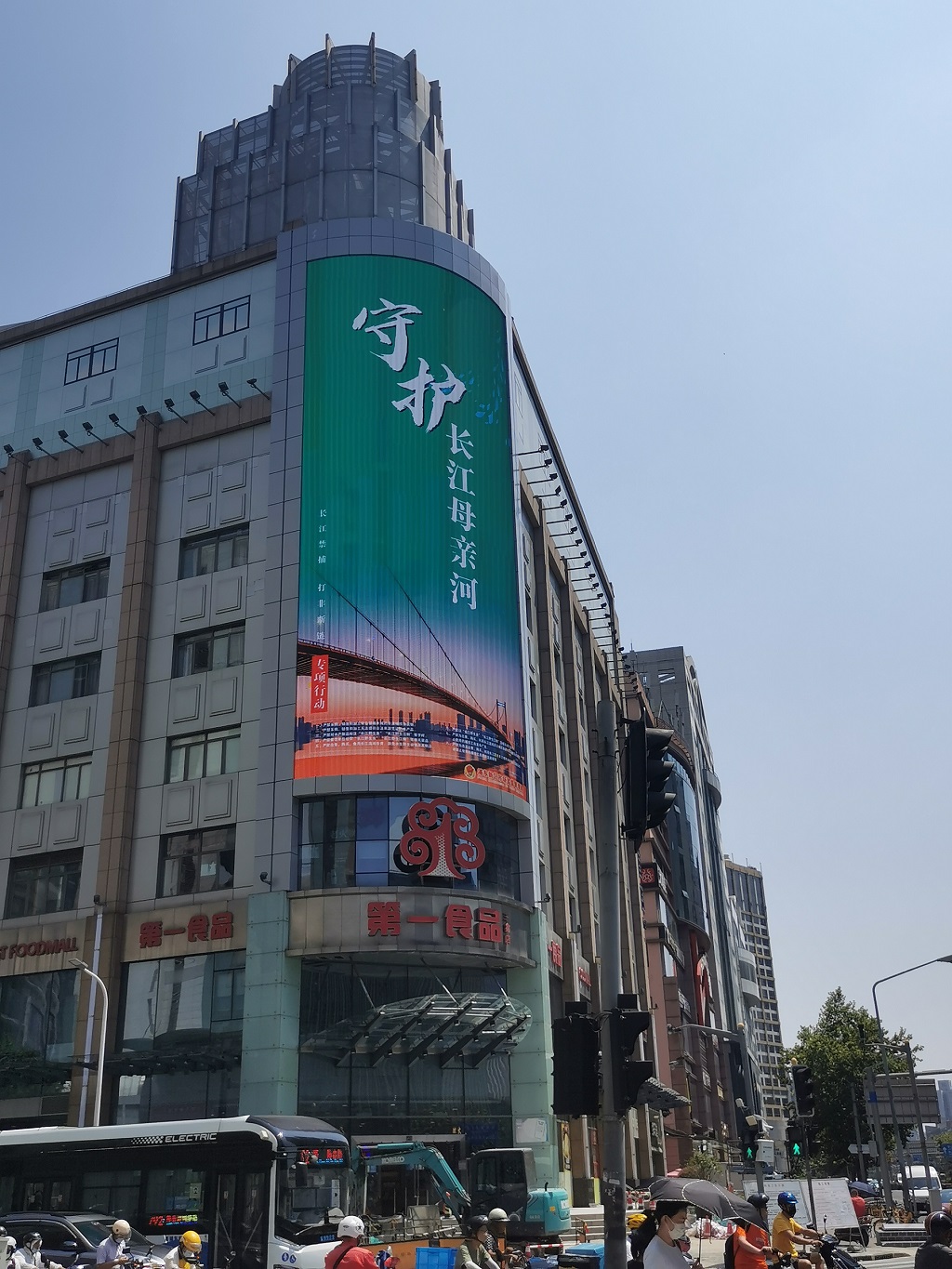 Sanxin World Trade Center has recently upgraded the entrance of its main building. A brand-new curved display screen has successfully been replaced and attracted the attention of the public. The interlacing of light and shadow is more vivid and gorgeous when night falls. The display is exclusively and specially designed and installed by Shanghai Sansi. The LED display with a special contour customization has a total of 261 square meters, featuring Sansi outdoor commercial display XS full-color series; it is with high brightness, high contrast ratio, vivid true full colors and a 160-degree wide viewing angle that the displaying content can be clearly viewed even at a long distance with no color difference. The XS series are specially designed and developed for outdoor commercial application scenarios. It is designed with outdoor high protection level and can easily cope with extreme outdoor weathers like extreme cold and extreme hot weathers, heat, rain, frost and snow without affecting its proper operation, It is a mature LED display product for outdoor commercial application scenarios.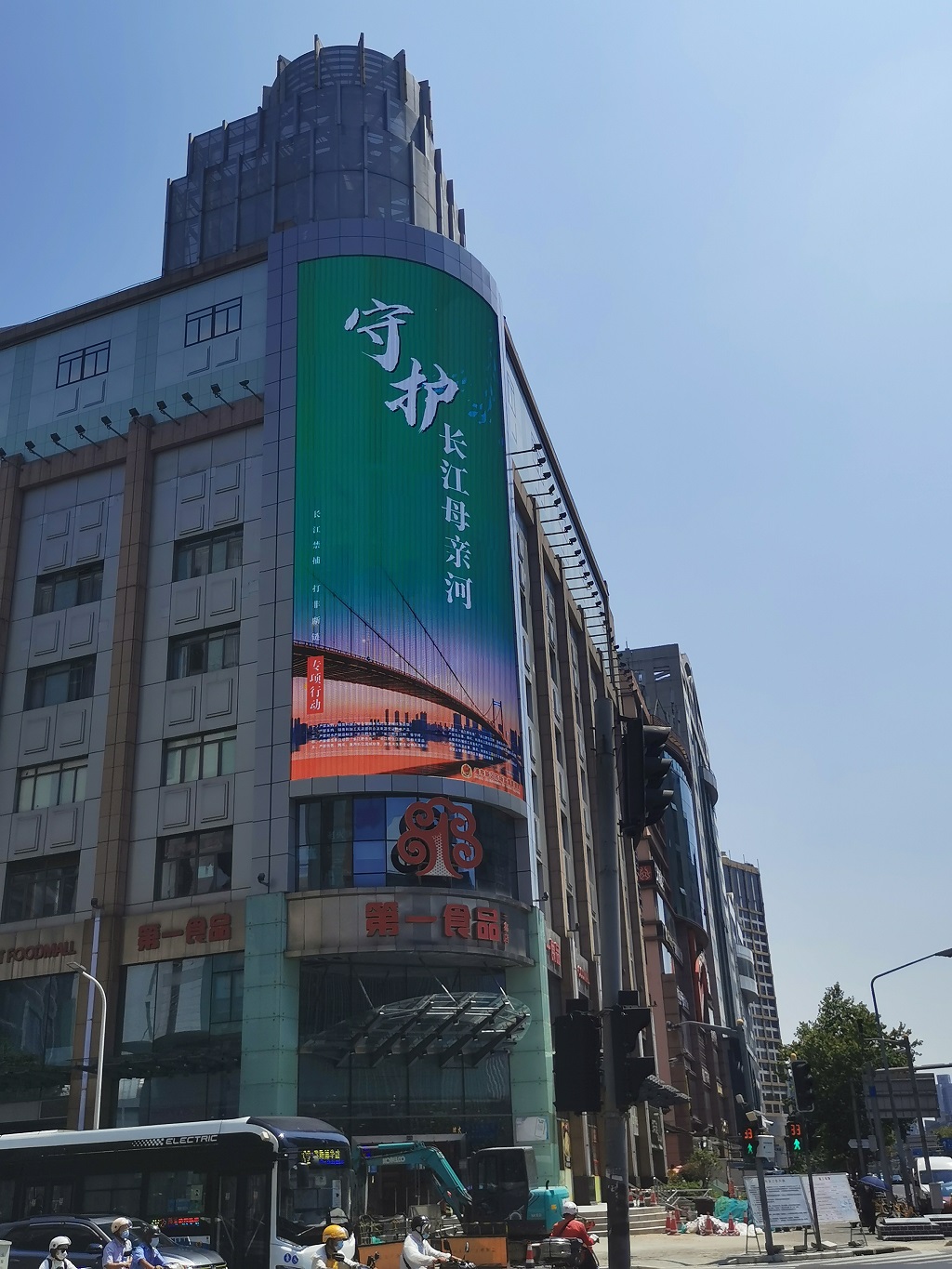 Sansi is a leader in the field of outdoor commercial displays. Its outdoor commercial display series has always been favored and praised by customers because of its stable performance and high energy saving qualities. They've been widely applied in landmark buildings all over the world, such as Times Square in New York. etc. Over the years, Sansi has accumulated rich experience in the field of outdoor commercial display applications in terms of design and exclusive customization, that we can design and customize special solutions according to the specific needs and requirements of our customers to meet their actual concerns and expectations.