In recent years more and more cities have adopted floodlighting on architectural facades to enhance the city skyline. Architectural lighting is a combination of design, technology and art. When done right, the mixture of light and shadow at night is a feast for the eye.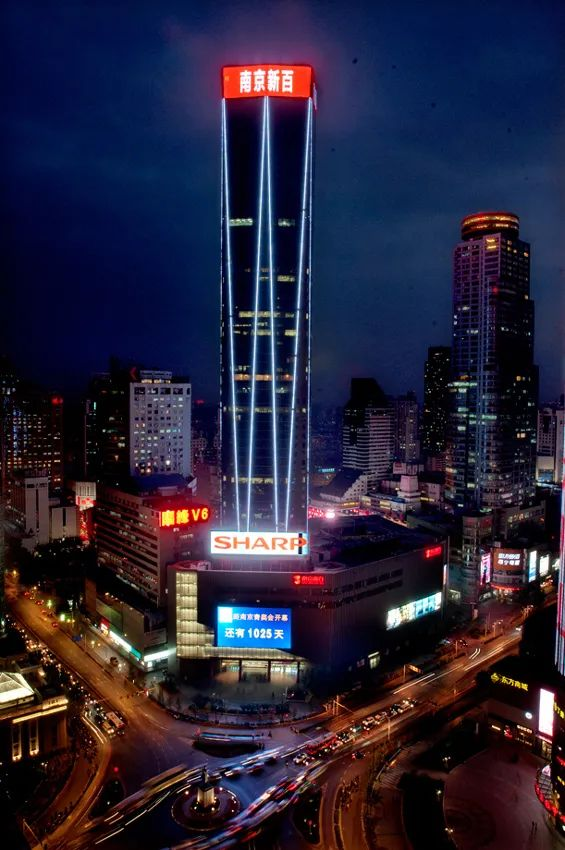 Traditional architectural floodlighting generally use LED point light sources-- line lights, flood lights and other lighting products -- supplemented by intelligent control systems to form a set of architectural floodlighting solutions. However, Shanghai Sansi has changed the traditional architectural floodlighting method to a new architectural display and lighting scheme, relying on its nearly 30 years of technology accumulation and R&D advantages in the field of LED display and system integration. This approach takes into account the multiple functions of LED providing a new form of presentation and more stunning visual effects in architectural lighting.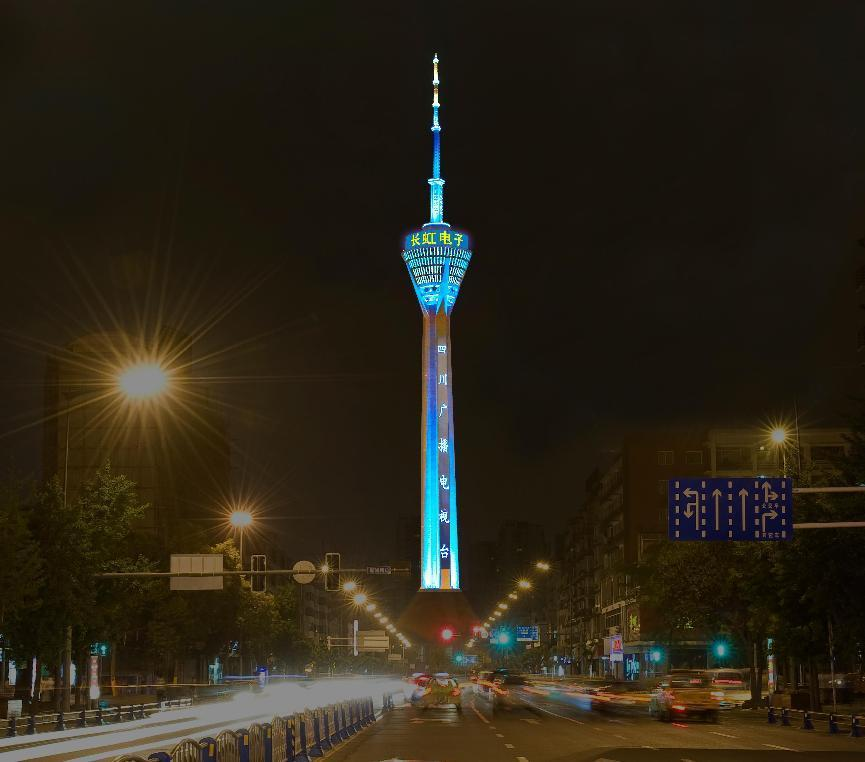 Cenbest, one of the tallest buildings at the CBD of Xinjiekou, Nanjing, stands out due to its architectural aesthetics. As the contractor of its architectural lighting project, Shanghai Sansi adopted its LED lighting products and systems with advanced, self-developed display technology, providing a high-end LED full-color mesh display to cover the façade's 1,922-square-meter exterior. The lighting design, coupled with the mesh LED displays, brings a different visual experience to the locals.
As a new type of LED lighting product, the LED mesh display can be highly customized to meet the needs of virtually any application. Sansi LED mesh displays adopt a pulse-width modulation (PWM) chip, which can achieve a high gray level, high refresh rate, and overall better clarity and color-calibrated effects. Other features of a Sansi LED mesh display include a communication dual-loop backup, safety and stability, an innovative aluminum structure design, excellent heat dissipation, a high-end glue-on-board process, and IP66 weather protection from rain, snow and strong wind.
In addition to Cenbest in Nanjing, Sansi's lighting solutions have been applied to more and more highrise landmarks such as the Suning Plaza in Xuzhou, Jiangsu.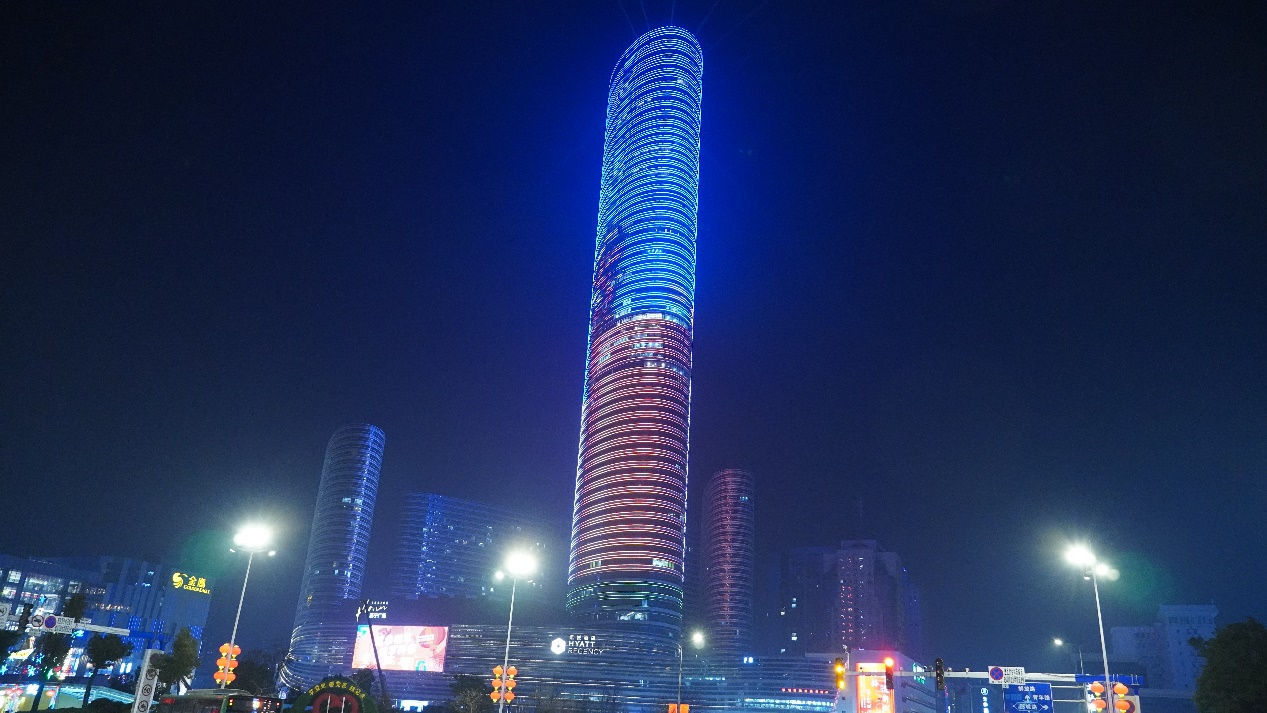 Transparent LED displays are also available for creative architectural lighting solutions. Sansi's transparent LED display solutions adopt a positive light-emitting lamp design, wide viewing angles, high transparency and strong reliability. Transparent displays are structurally sound, though light and thin with increased application flexibility compared to traditional full-matrix display technology. For example, transparent display solutions can support base mount and can be hoisted onto the exterior of a building without diminishing the natural lighting of the building.
The Zhili Cultural and Sports Center in Huzhou, Zhejiang is a large-scale, special-shaped steel frame architectural structure. Sansi customized nearly 1,000 square meters of transparent display technology as a custom lighting solution for the structure, building a high-definition LED transparent screen and control system which serves a giant architectural media facade.

Sansi LED mesh displays and transparent LED display products have been widely used in shopping malls, airport terminals, train waiting rooms, exhibition halls, office building glass curtain walls and other building facades. Through LED display technology and professional lighting design, the commercial value of many of these applications have been significantly improved.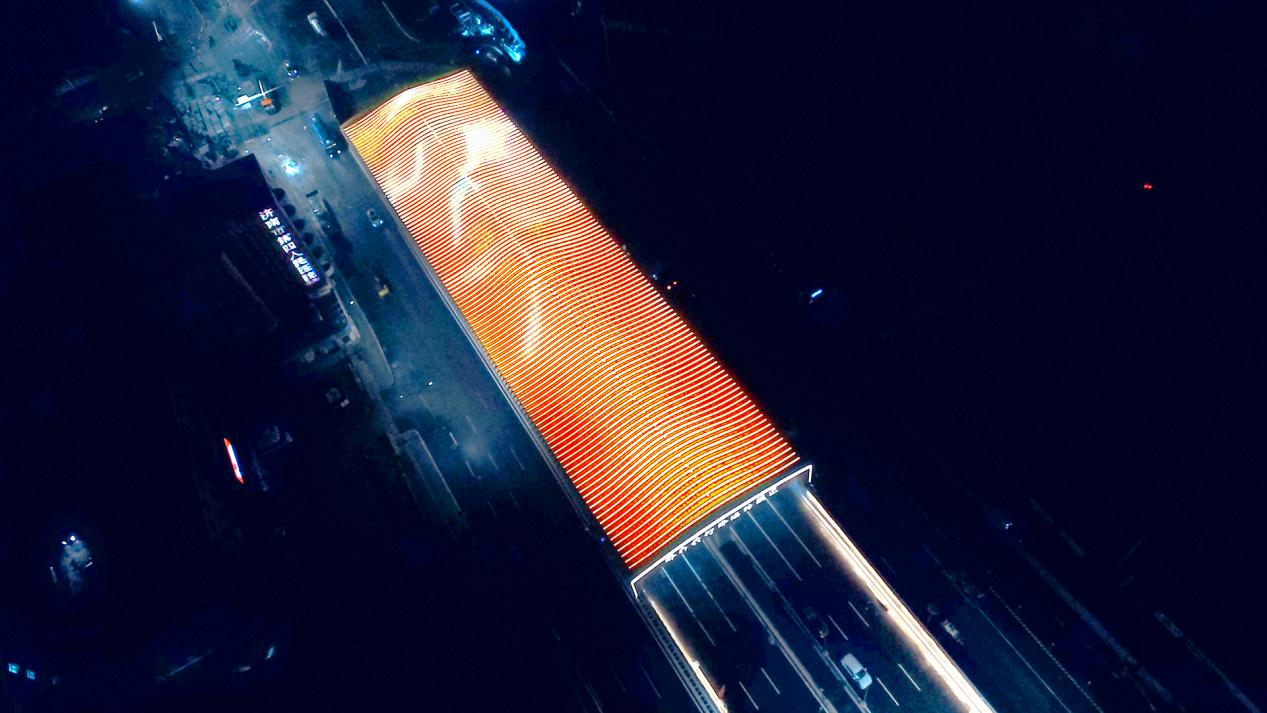 As a leader and innovator in LED technology, Sansi has a very rich experience in urban lighting projects and has succeeded in providing urban landmark lighting solutions. Sansi will continue to push the envelope, combining design, technology, and art to deliverthe most iconic urban landscapes and contribute to the development of more beautiful, functional city environments.
Check more Sansi LED display products at: SANSI LED DISPLAY PRODUCT CATALOGUE