The LED displays with what's known as "naked-eye 3D" creatives can deliver stunning three-dimensional spatial experiences. Sansi LED displays are ideal for naked-eye 3D, incorporating high-performance components and core systems to achieve a high degree of coordination between software and hardware on the large screen, particularly true for the technical difficulty of 90-degree vertical displays. Eye-catching 3D creatives, also known as anamorphic content, is ideally deployed in high-traffic applications such as tourist centers, destination venues, shopping malls and retail districts, and busy cityscapes.
Shenyang Zhongjie X Naked Eye 3D Creatives
In Shenyang Zhongjie, a pedestrian street with a history of almost 400 years; YISHION, a well-known clothing brand, created a nearly 500-square-meter arc-shaped LED screen with naked-eye 3D content built by Shanghai Sansi. YISHION, in the core business district of Zhongjie Road, is stunning with its specially customized naked-eye 3D LED content. The debut will turn the old neighborhood into a buzzworthy site.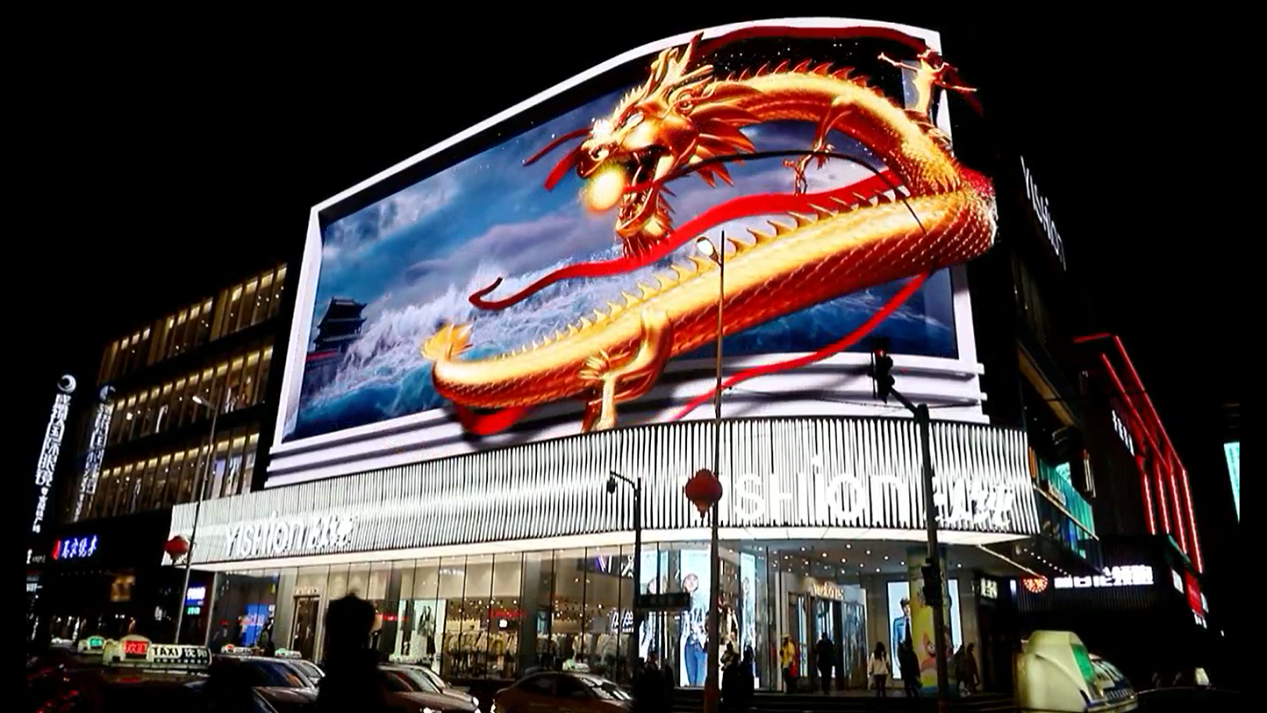 For more info at: https://www.youtube.com/watch?v=LDNH7pdq8Vg
Shanghai Golden Eagle Plaza X Naked Eye 3D Creatives
An astronaut show on a Sansi custom-built LED spectacular attracted the attention of thousands of pedestrians and auto traffic. This is a vertically oriented, L-shaped LED screen with an area of 588.9㎡ with naked-eye 3D creative. The show-stopping vivid display of multi-dimensional content in the core business district of Shanghai attracted countless tourists with the shocking visual effects.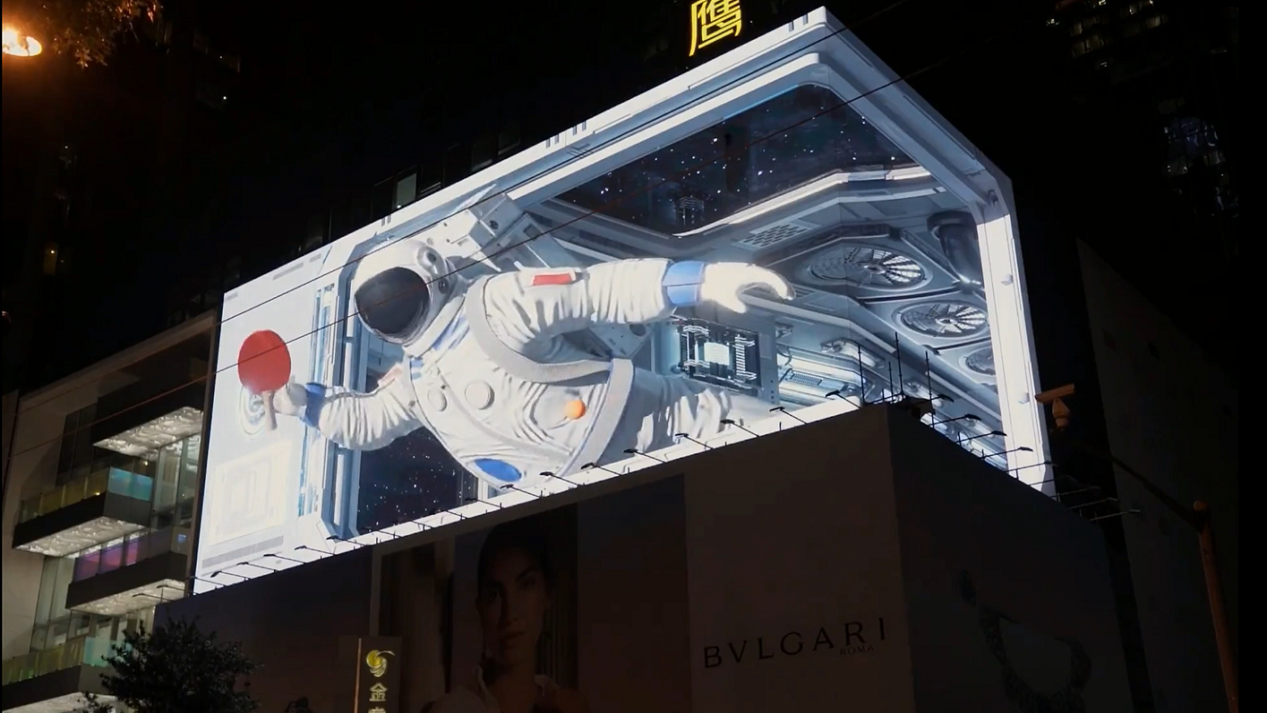 For more info at: https://www.youtube.com/watch?v=m9rrtRSFgyM
Creative Design X LED Displays
A Sansi outdoor LED Mesh screen can be personally customized according to customer requirements and quite compatible: IP67 high outdoor protection level; new aluminum material; excellent heat dissipation; high refresh rate; high gray levels; stable and reliable; unique design for easy installation; ideal for buildings, tunnels and other exterior facades.
Xuzhou Landmark-Suning Square Plaza
In Xuzhou Suning Plaza, Sansi innovatively applied LED mesh displays on a large scale – 40,000 square meters – to wrap the exterior of a building in 360 degrees of architectural lighting. The project, which includes 35,000 meters of LED strips, not only met the special-shape customization needs of the client, but also achieved a unique visual effect with the combination of lighting and large-format video.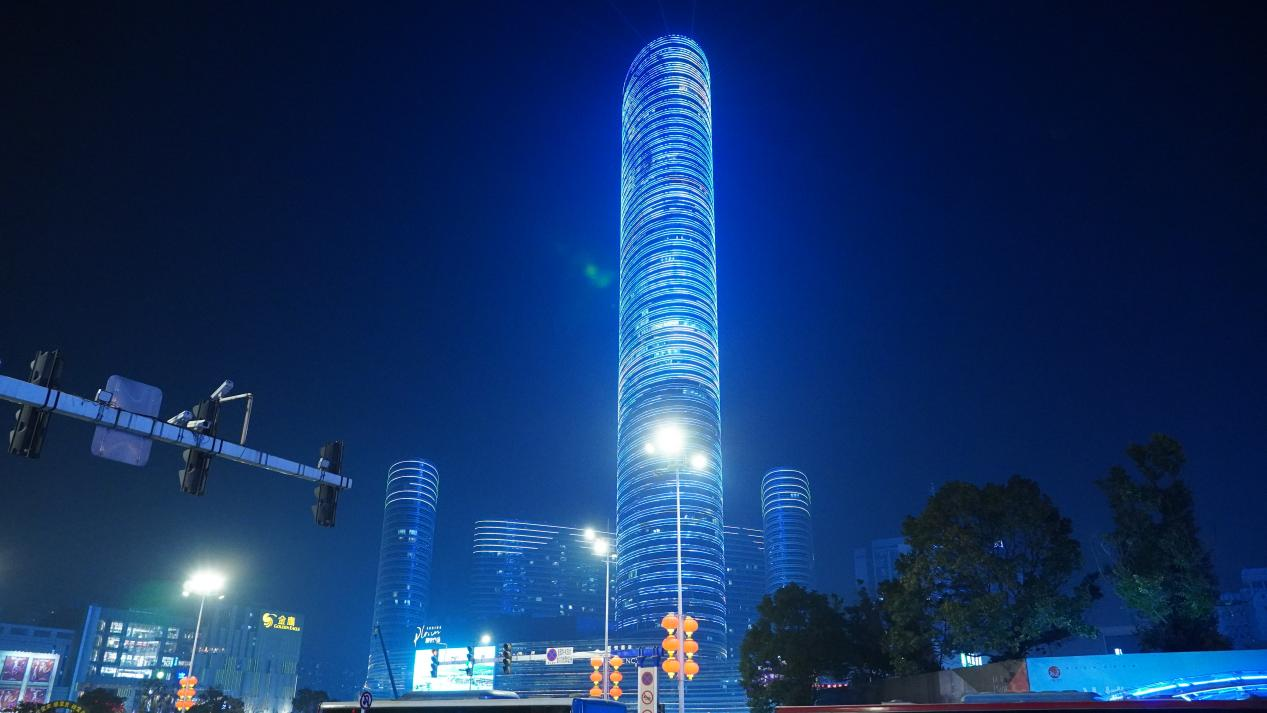 For more info at: https://www.sansi.com/news/2022022877.html
High-End Business Zone - Wenzhou INCITY MEGA
Sansi built a huge screen of nearly 855 square meters. The mold strip screen is embedded in the glass structure, so that when the screen is off it has glass-like transparency. The design of "hidden and exposed" makes the entire screen one of the focal points of this commercial building.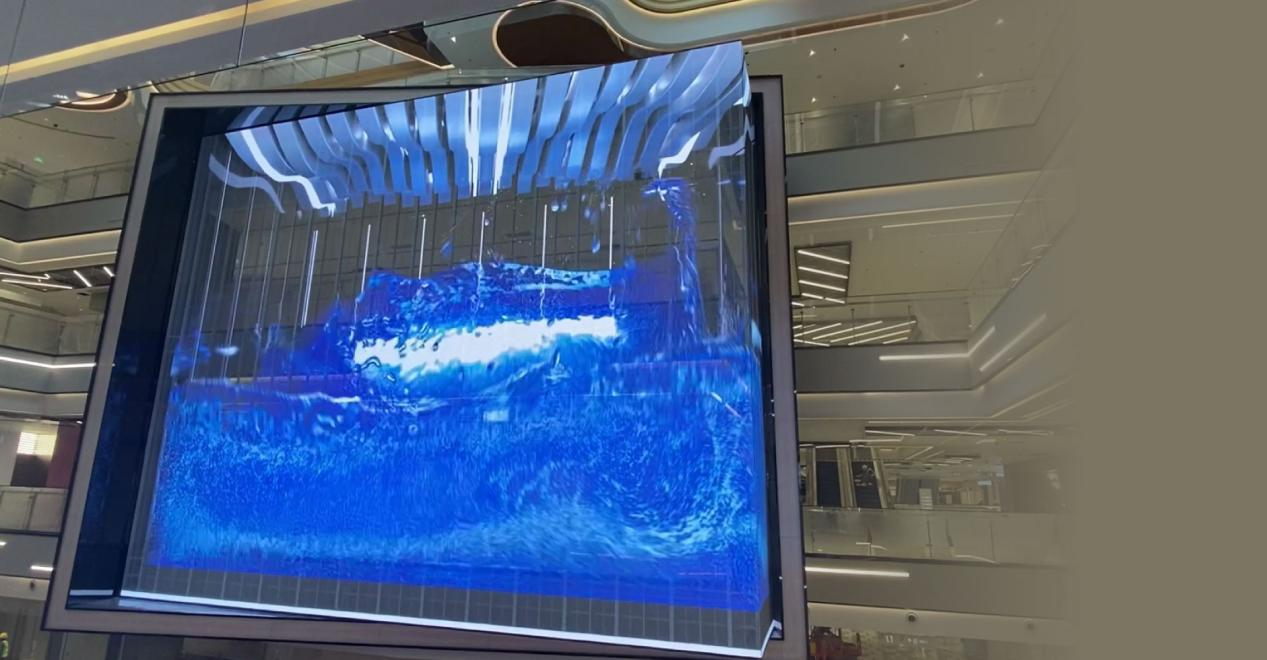 For more info at: https://www.sansi.com/case/wenzhou-incity-mega.html
Jinan Yellow River Jiluo Tunnel
The Jinan Yellow River Tunnel, known as the "First Tunnel of the Yellow River", is surrounded by a giant LED-strip screen specifically customized by Sansi – a massive outdoor LED screen canopy consisting of 118 LED strip screens and a total area of 3,500 square meters. When lit up, the visual effect is simply amazing and the high-tech audio, lighting, electricity and control systems made it all possible to have such dazzling colors of light and shadow.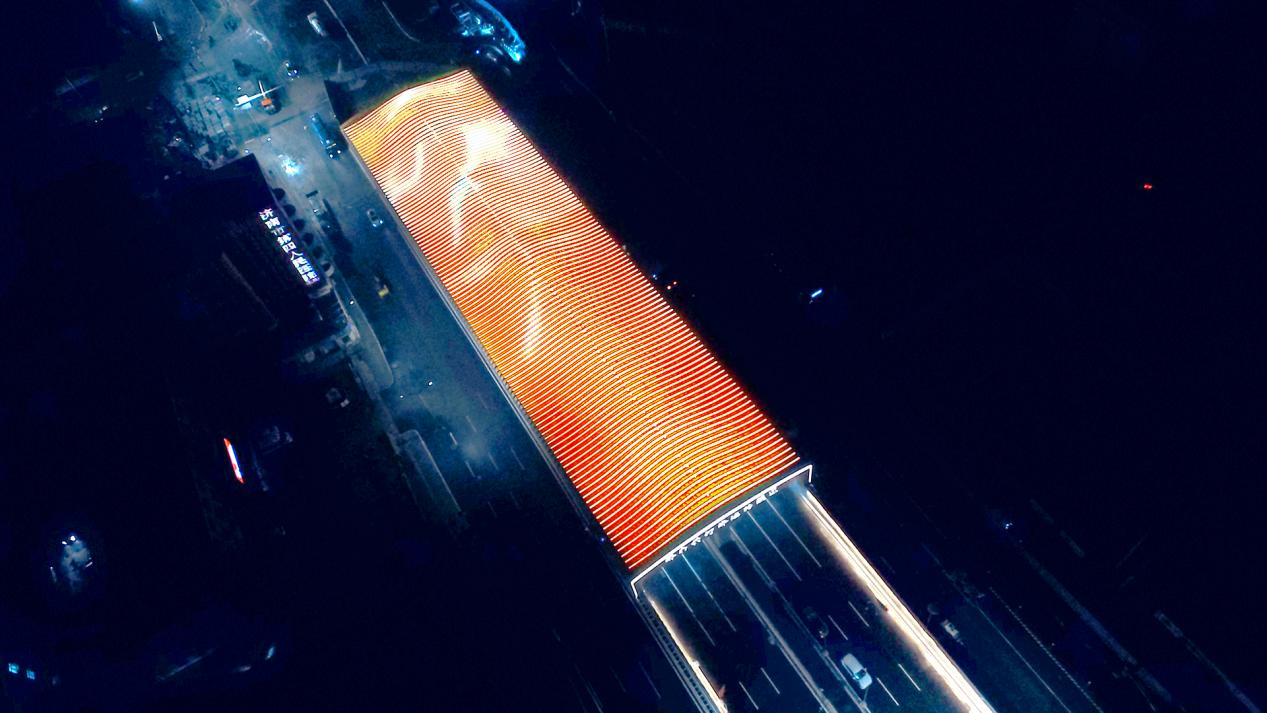 For more info at: https://www.sansi.com/news/2021110221.html
Sansi Transparent Screen - Culture and Art Creative Medium
Sansi transparent LED screen adopts transparent materials, the screen structure is lightweight and thin, transparent, high brightness; independent light bar structure; the product size can be changed according to different requirements, strong compatibility, easy maintenance; transparent screen design, the picture quality is true and clear, creating striking visual effects. It can be widely applied in stage background, studio halls, shopping mall counters, exhibition centers, shopping mall curtain walls, etc.
Huzhou Zhili Cultural and Sports Center
Zhili Cultural and Sports Center is a new landmark in Huzhou, Zhejiang. The architectural design takes inspirations from local regional characteristics and influences and in a way quite artistic. Sansi applied nearly 1,000 square meters of high-definition LED transparent screen to take advantage of positive light-emitting design, large viewing angle, rich colors, and high refresh rate to build the entire building into a giant architectural media facade.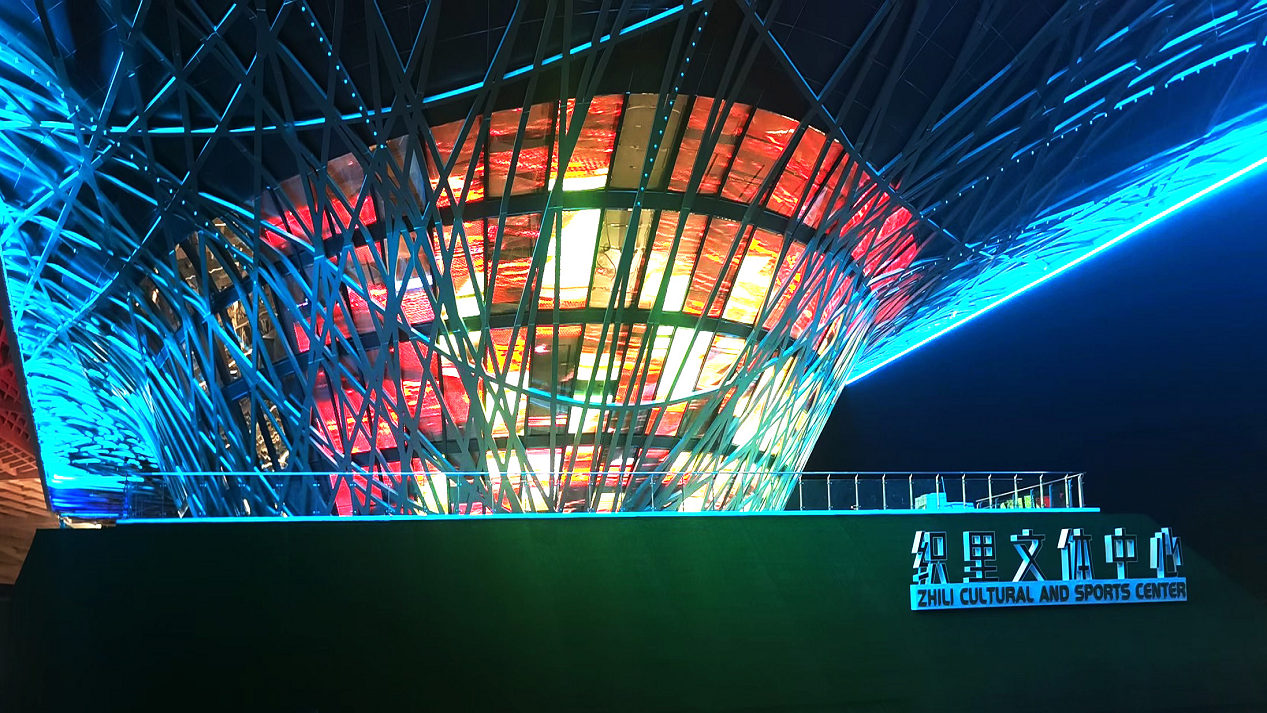 For more info at: https://www.sansi.com/news/2021101826.html
Outdoor Special-Shaped Full-Color Displays
The customization of special-shaped LED displays is becoming more and more trendy, and testing the customization ability of LED display brands. Relying on its strong R&D and customization experience over the years, Sansi can customize any LED display screen according to the application requirements and architectural structure, while ensuring picture quality, so that the display screen can set off the unique charm of each different building.
World Expo-Petroleum Pavilion
In the World Expo Petroleum Pavilion, Sansi customized a huge triangular shaped LED screen for the exterior wall of the building. The vivid pictures displaying along with the bright colors of the building itself make the venue a popular spot.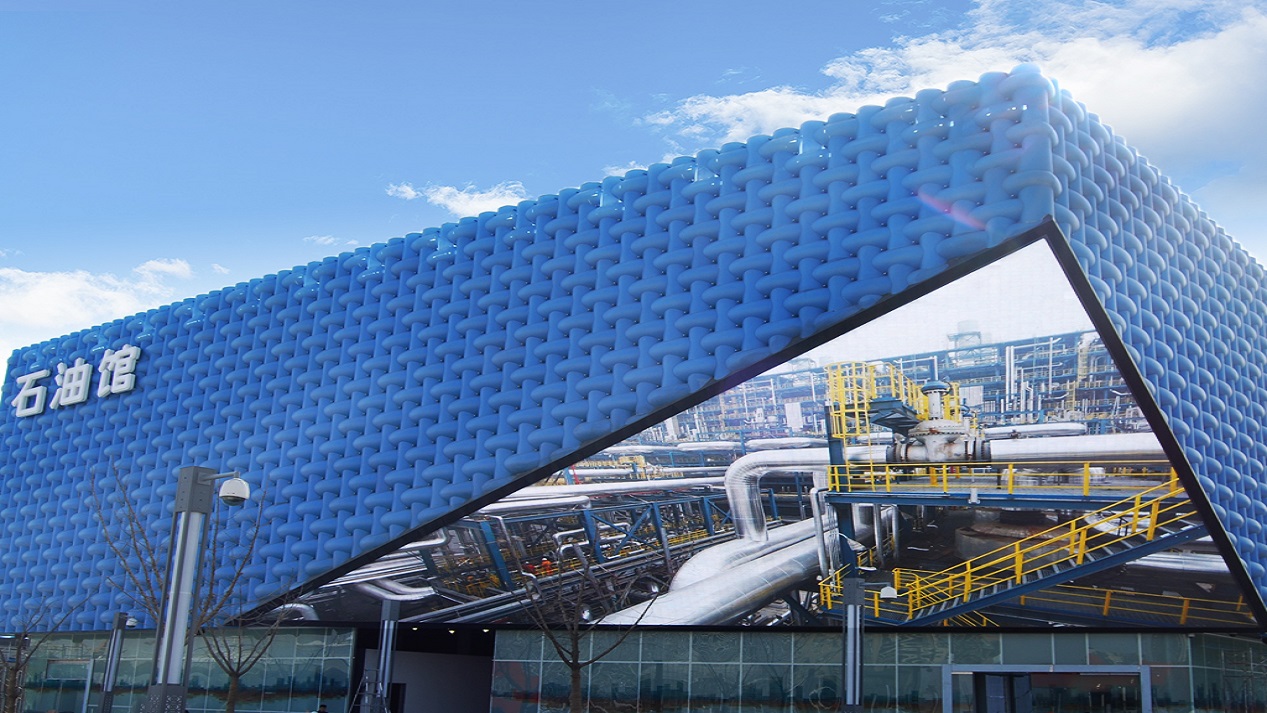 For more info at:https://www.sansi.com/case/shanghai-expo-petrolium-pavilion.html
Core Business District - Chengdu Intime in99
In Chengdu Intime in99, Sansi tailored an 800-square-meter special-shaped large screen for the building. The screen is in the shape of a diamond and shines like a diamond as well in the core business district of Chengdu.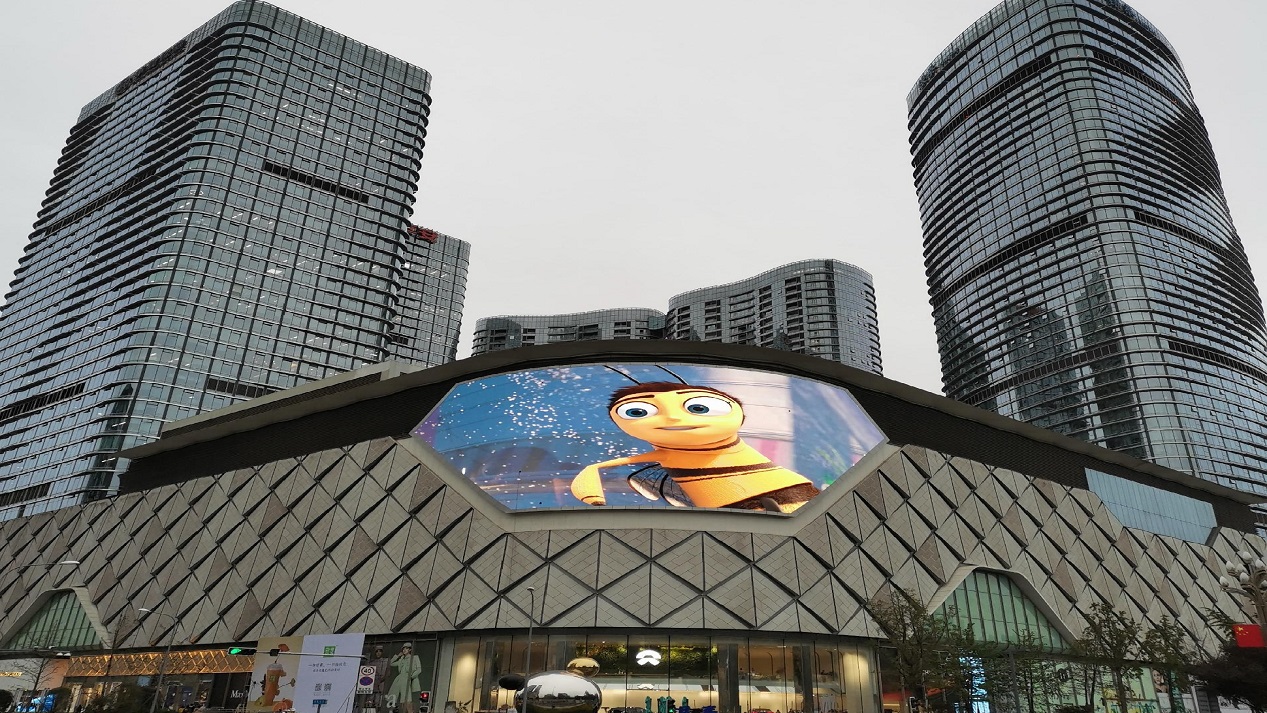 For more info at: https://www.sansi.com/news/202112066.html
Creative exterior LED displays are a broad market with unlimited potential. Only by focusing on technological change and advancement, user experience enhancement and product performance improvement; can brands be the leading unit and stand out.
As a national manufacturer of "100 cities and 1,000 screens" 8K LED displays, Sansi will continue to make efforts in the field of creative displays for the application in outdoor scenarios, to provide the market with more diversified types of outdoor display systems and solutions, and to become the backbone of promoting the development of the LED industry.