Gypsophila is a perennial herb with tiny but numerous flowers, resembling clusters of stars at night. It is one of the most popular fresh cutting flowers nowadays because of its elegance and beauty.
Greenhouse is the main environment for artificial cultivation of gypsophila. For professional planting enthusiasts, compared with traditional agriculture, greenhouses break through the limitations of the natural environment and provide an ideal growth environment for their crops, which helps achieving periodic crop production, and greatly increasing crop yield. Through the cultivation process in the greenhouses, gypsophila can grow more vigorously and achieve higher economic benefits.
However, the cultivation and maintenance of gypsophila in greenhouses is not easy. In particular, gypsophila requires sufficient light and special lighting environment to grow vigorously. For gypsophila cultivation, it has a long growth cycle and low yield in an environment lacking light. Especially in the greenhouses with insufficient natural lighting, the grow lights are essential for these kinds of crops. Recently, a well-known gypsophila planting base in Yunnan, China adopted the Sansi horticultural lighting products in their greenhouses and received significant effects.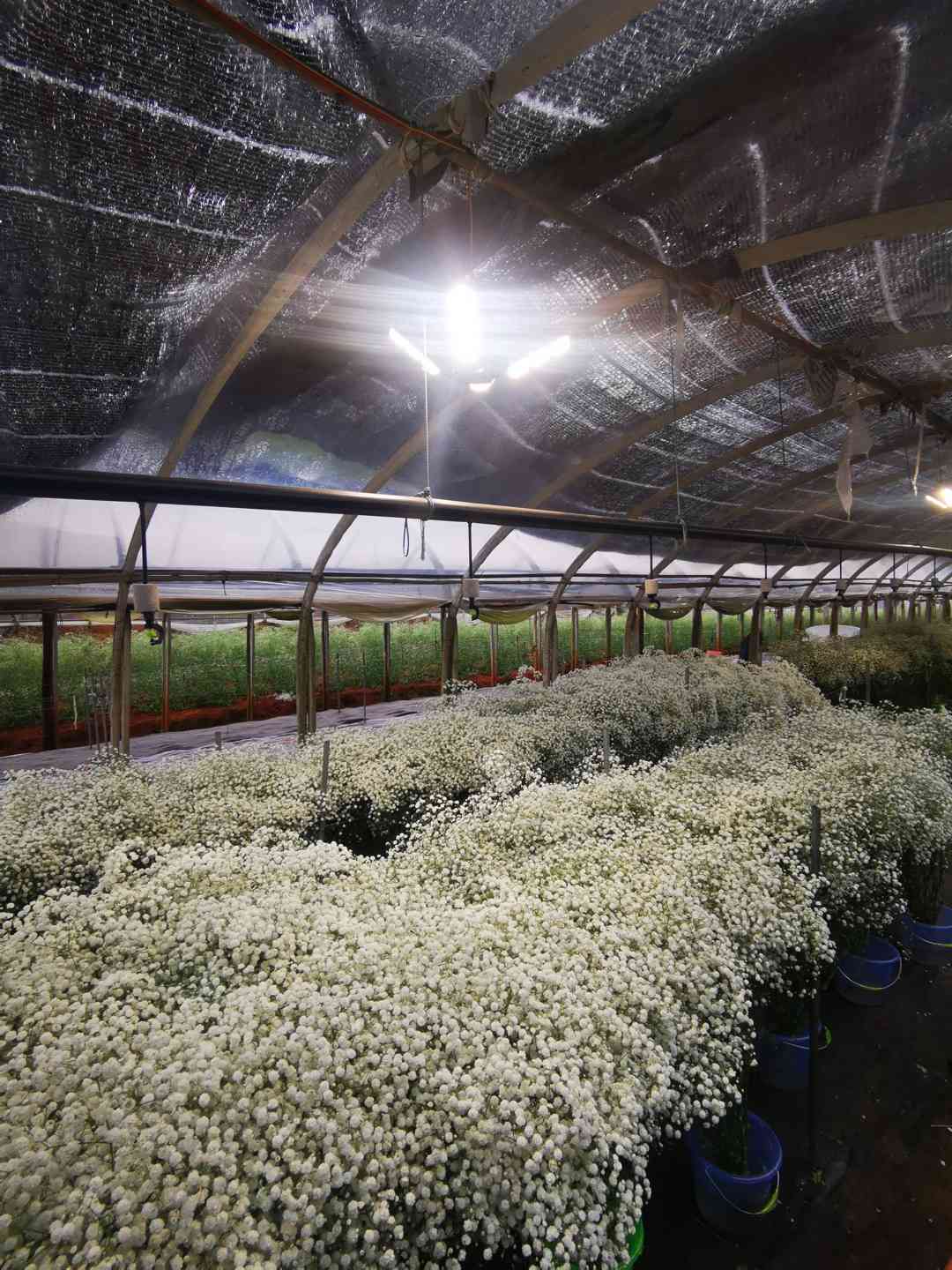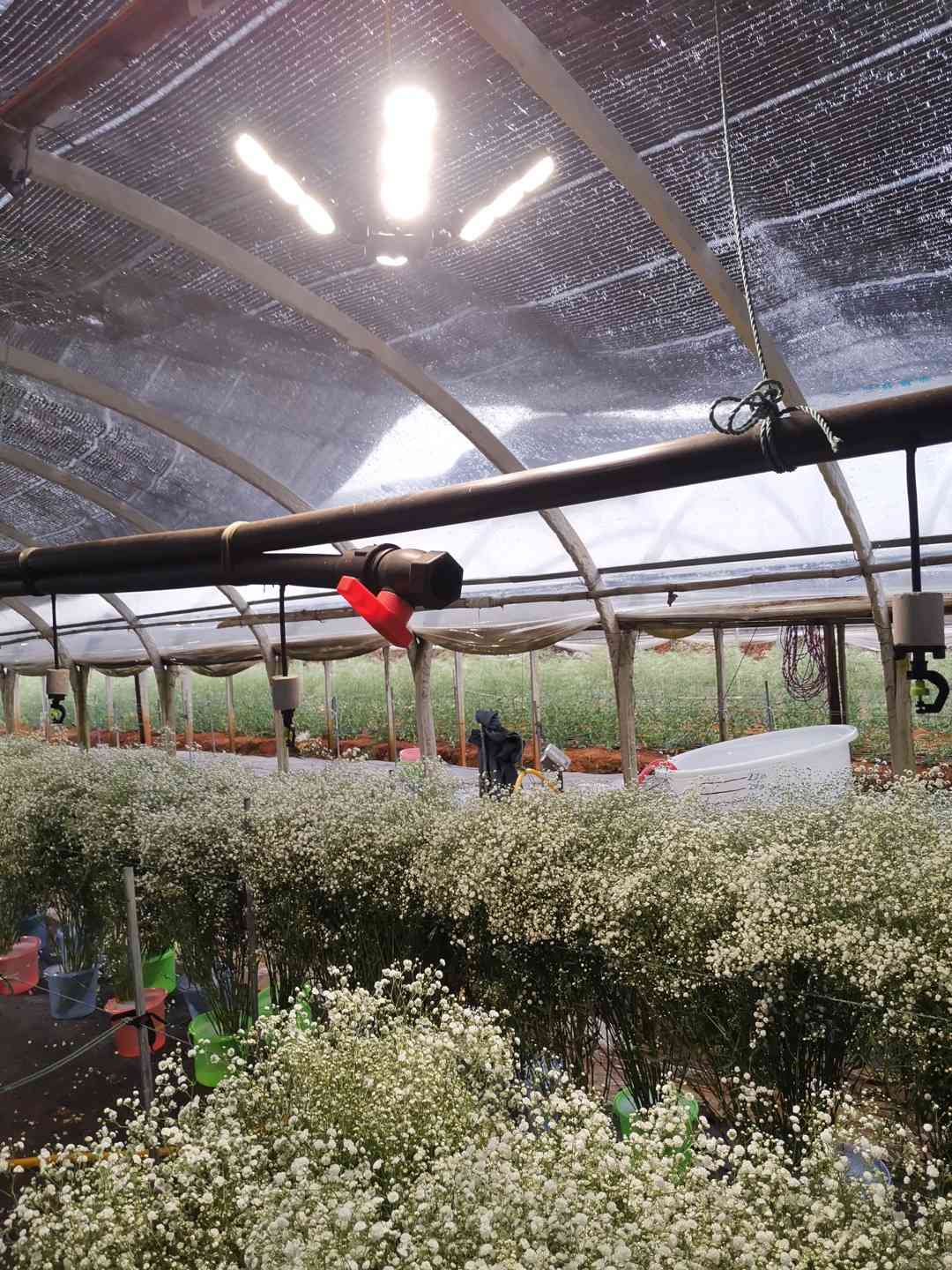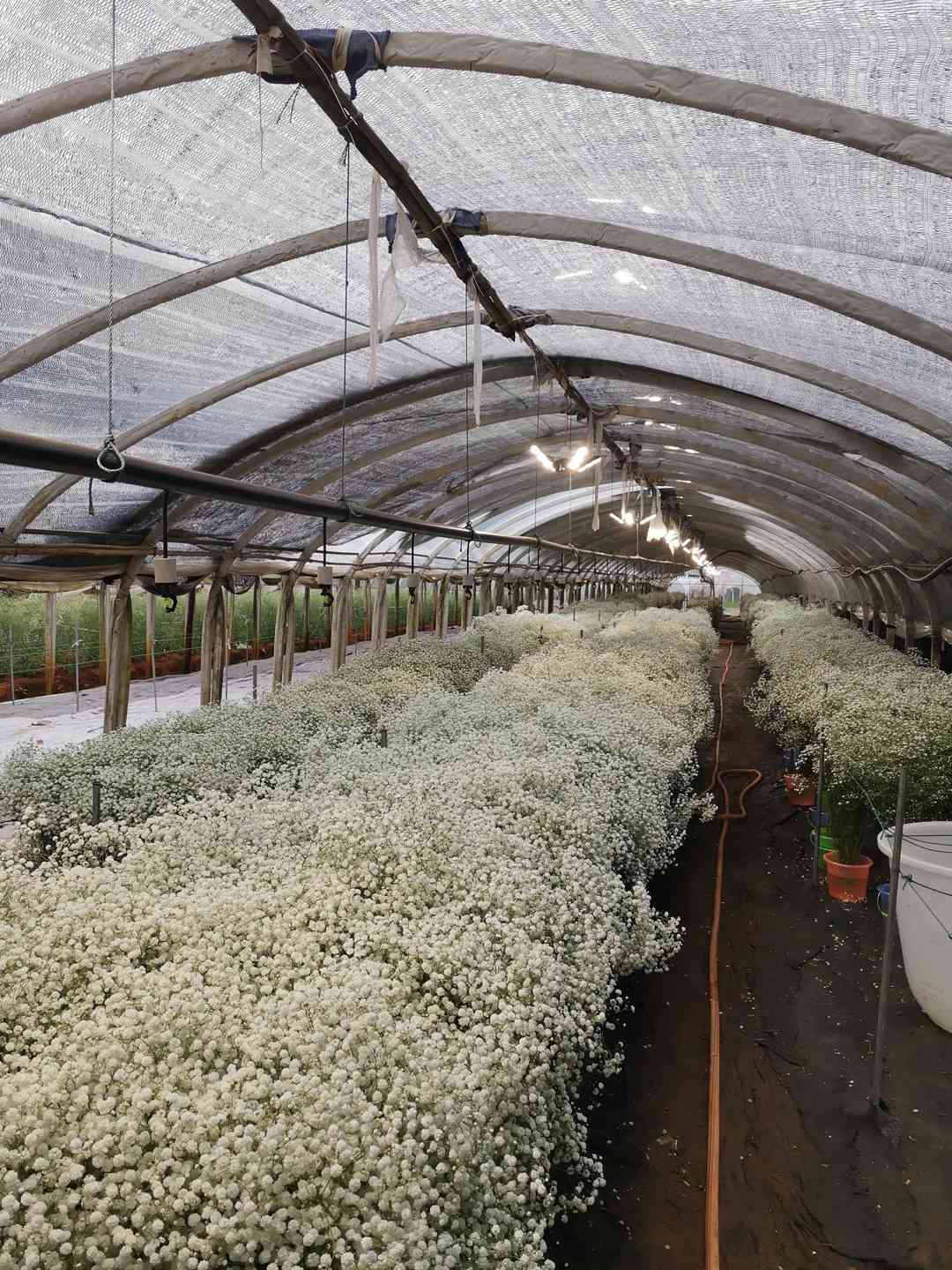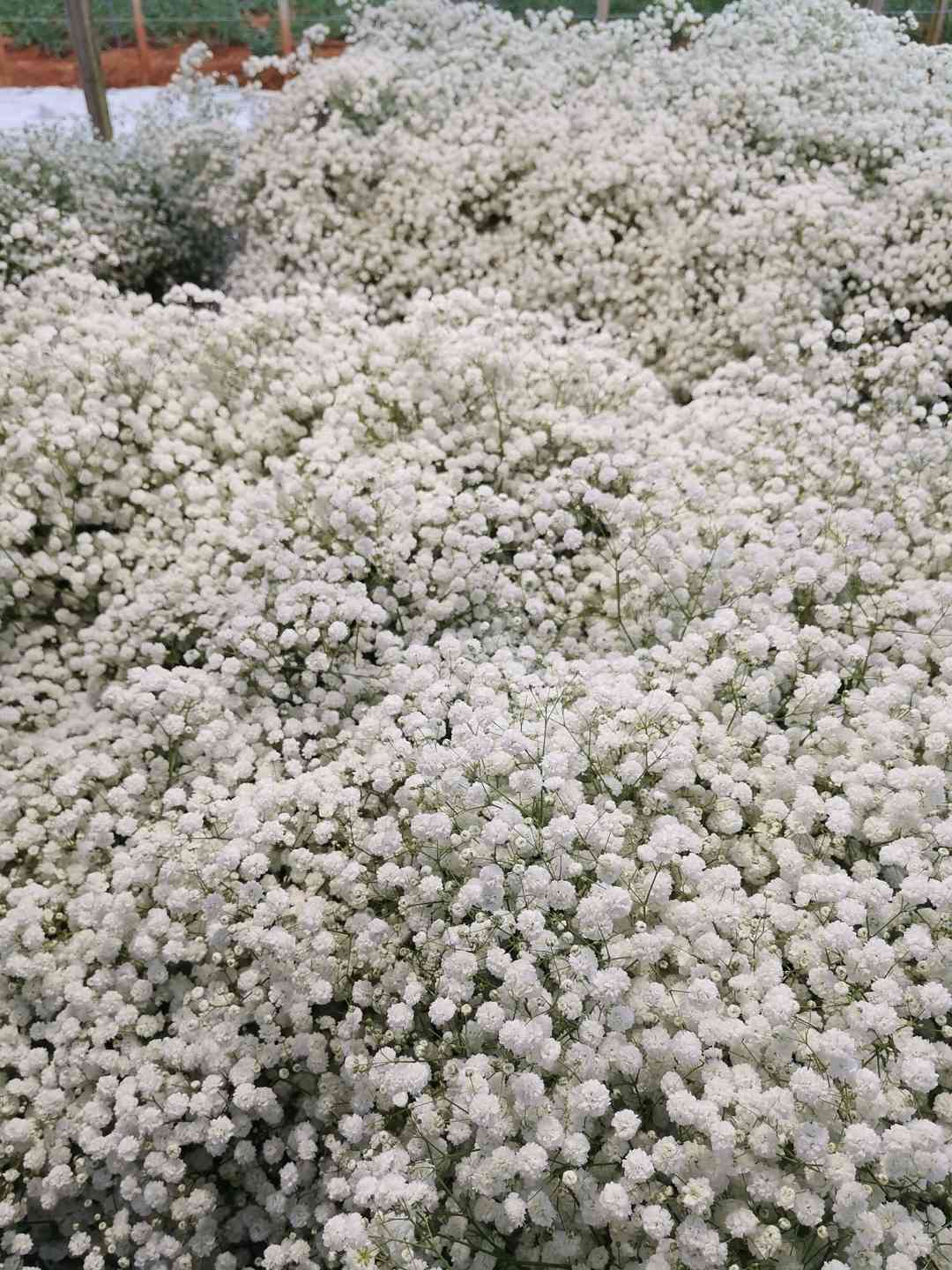 Sansi customized several sets of high-efficiency LED grow lights for the greenhouse base based on the in-depth investigation and communication in the early stage. Combined with the actual situation which requires a more than 15-hour irradiation time, the grow lights effectively solves the problem of insufficient light at night or on cloudy and rainy days. The periodic verification has shown that the overall quality of gypsophila has been greatly improved, and the economic benefits have been significantly improved. It has effectively filled the import demand for high-end flower materials.
Sansi provides LED grow lights with various light-emitting angles through scientific light distribution design for the customer. It can not only emit monochromatic light with narrow light waves according to the requirements of plant growth, but also provide all kinds of sunlight with customized red and blue spectrum. All these LED lights use semiconductor chip as luminescent materials, which has low light decay, great energy saving ability and long life. As a solid-state light source, there is no heat radiation during the supplementary light irradiation process, ensuring a stable and safe operation of the greenhouses.