Chip on Ceramic - SANSI's LED chips are mounted onto the ceramic directly, the LED chips for SANSI's LED grow lights are both PCB and adhesive free.
With the introduction of COC All-wing series, SANSI achieved a breakthrough in high-bay lighting, offering faster ceramic heat dissipation, a long service life and an innovative design. The wireless lighting system makes it easy for warehouse developers and facility managers to achieve maximum energy savings.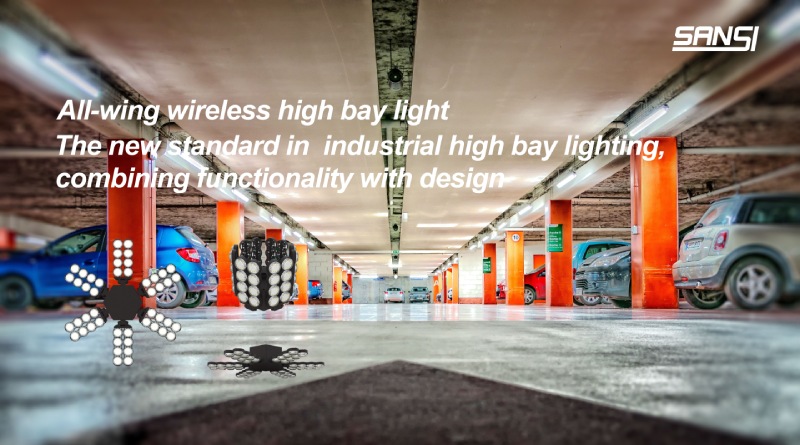 Flexible Installation and Adjustable Coverage (180°folding)
Plug and play design saves time and money on installation. 180°folding structure design help you effectively adjust lighting direction. (-90°~ + 90°adjustable)
Uniformed Light Distribution and High Brightness
Wide beam optics provide optimal light and uniformed light distribution. Superb light quality and high brightness. Simple point-to-point replacement fortraditional HPI high-bay luminaires.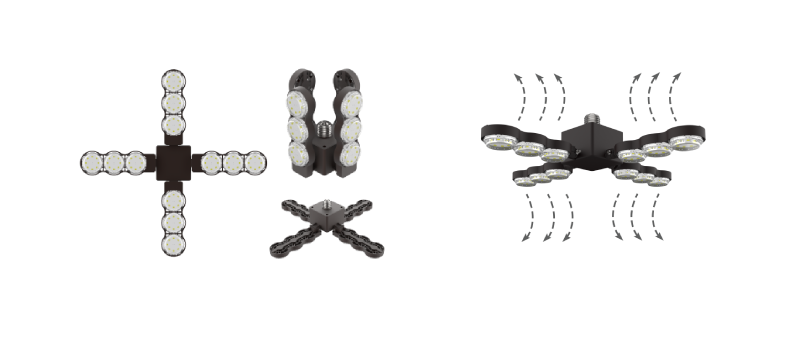 Lower Energy and Maintenance Costs
Energy savings up to 60%. Ceramic heat dissipation technology is greatly improved cooling efficiency. Improved thermal management to withstand ambient temperatures up to + 50°C. Significant reduction in maintenance.
Smart Management and Control
Control method: infrared motion sensor, remote control, camera module control. Luminaires can be combined in groups across the layout, and re-zoning them does not require a hardware change, thus minimizing commissioning costs.
Wide Range of Applications
Warehouse, garage, workshop, courtyards, parking garage, sports court, villas, etc.