There are a lot of places and times of the year when sunshine is not as frequent as these plants would hope. This lack of sun can cause some big problems for these types of plants and can lead to yellow leaves, petals falling off or the flowering period being delayed. To see these plants struggling is tough and if you own any high light plants, you will have to look for a solution.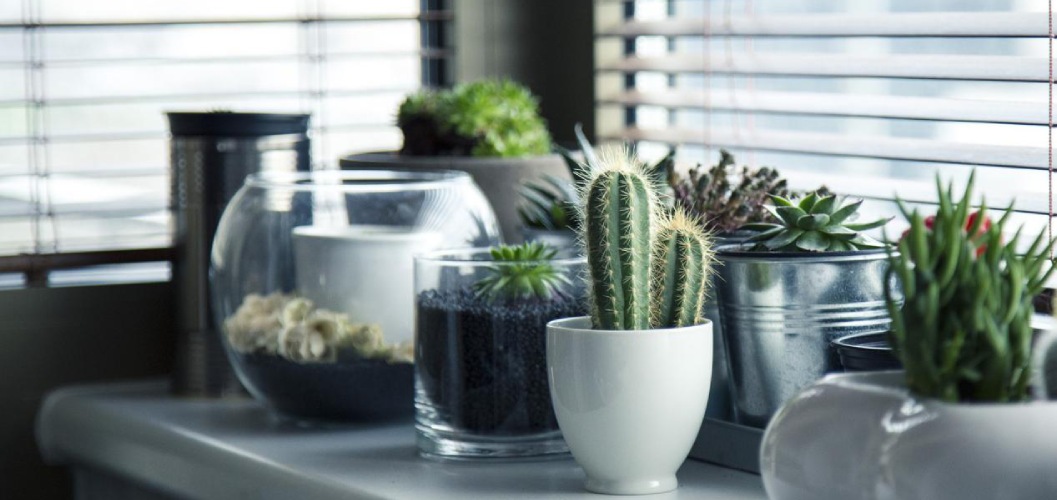 To solve this problem, the key is to replicate the most natural environment as possible in order for these plants to grow. Providing these plants with a light that replicates natural sunlight that can be on and perform well as long as they need. We have investigated many indoor plants with different effects of various spectral components on plants: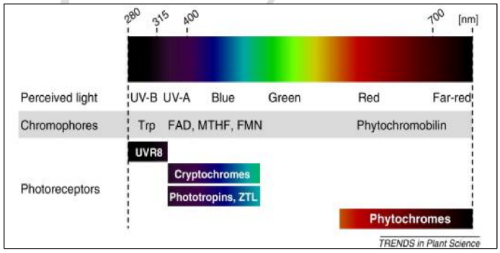 Under the circumstance, plants can enjoy plenty of light no matter what the weather.Strong photosynthesis promotes plant growth.
Why choose SANSI grow lights?
Plants absorb different wavelengths of the sun. A preferred artificial light source can be configured according to the absorption spectrum of the plant. SANSI grow lights are in full spectrum so that they can provide enough lights due to the stability of the single wavelength of the LED light source. The light is similar to sunlight and it is good for your eyes and health. Suitable grow lights with higher CRI makes plants more fresh. Flowers are more beautiful and green plants are more vivid.
The SANSI grow lights are in high concentration,low light decay and the lifespan of lights can be extended to at least 30000 hours. Energy saving which can save over 88% ($240) on your energy bill. In addition, the ceramic heat dissipation which can prevent your plants from insulation, heat-resistant and anti-corrosion.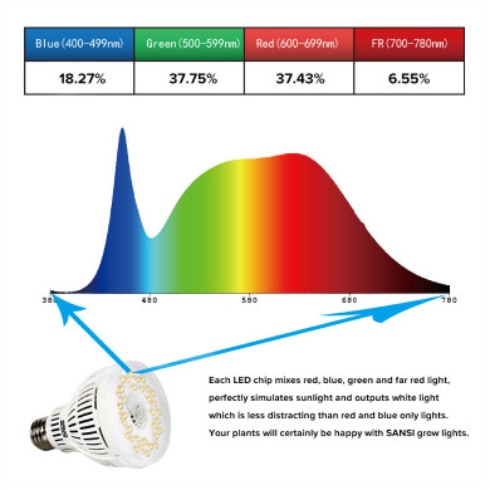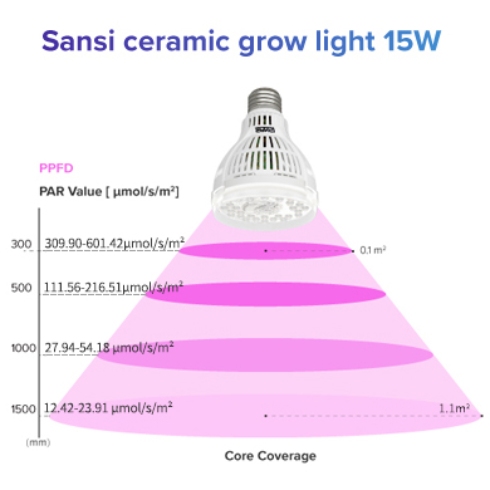 SANSI grow lights are suitable for different periods of different plants, comprehensively promote plant photosynthesis. It inspires potential growth ability with nutrients and enhance the ability of plants to resist viruses then improves the survival rate of plants grown by general light source. As a result, it increases the fruit, inhibits the length, shortens the growth cycle and increases the yield. Moreover, photosynthesis can also be carried out on rainy days.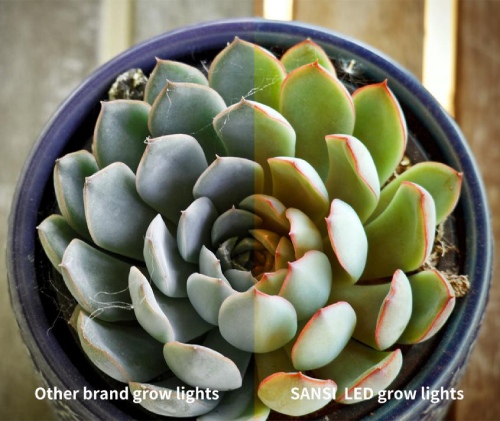 The picture showed that the plant exposed to the SANSI grow light clearly grew and flowered much faster and better than the plant that did not. If you are looking for a reliable grow light that can bring your home stunning colourful flowers quickly you don't need to look any further! This light brought a new dimension to my home as it produced a nice daylight beam that was beneficial to both your plants and home!