In view of the energy saving and long lifetime advantages of LED, replacing traditional street light with LED lighting is an inexorable trend. Most countries have Implemented policies to replace traditional street lights with new LED street lights. For example, Malaysia government announces all street lights to use LED by September this year, which will see a switch from the traditional light bulbs to LED units, is said to be able to save as much as 50% of energy. Recently, SANSI announces an industry-changing technology breakthrough for the LED street lighting market. The C0830-ZR LED ceramic street light delivers better lighting while consuming over 50% less energy at an initial cost for common applications.The new C0830-ZR LED ceramic street light is the ideal replacement for municipalities and cities using outdated lighting fixtures.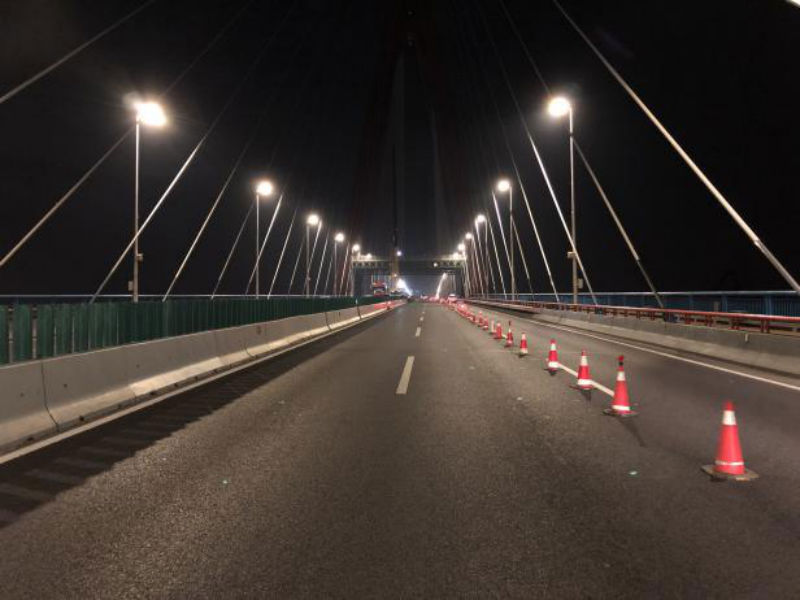 Shanghai Yangpu Bridge
Patented ceramic LED technology∣Independent pixel∣Modular design∣High performance
C0830 ZR LED ceramic street light adopts patented ceramic heat dissipation technology with hollow out structured design. It consists of three colors housing for different wattage, with easy maintenance, dust proof & water proof, and cost effective design. Professional lighting distribution provides uniformity and high brightness lighting. SANSI LED street lighting solutions are smart and versatile, so you can manage, maintain, and monitor the entire system simply and efficiently.
Extending the technical breakthroughs of the C0820 series LED street light portfolio, the new C0820 ZR street light is designed to replace traditional LED street lights, reducing energy consumption while improving lighting performance. SANSI achieves better optical control than traditional street lighting fixtures and efficiently delivers uniformed light for safer communities.
In addition to a low cost and significant energy savings, C0820 ZR street light features a long lifetime.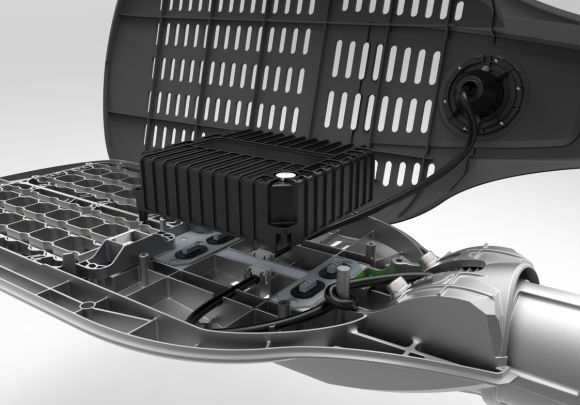 Integrated power supply design,stable and reliable
C0820-ZR street light adopts self-produced integrated power supply design, effectively reducing THD and supporting hot swapping, easy installation and maintenance efficiencies.
Patented ceramic heat dissipation LED technology
C0820-ZR LED street light adopts air convection design and patented ceramic heat dissipation technology.(Patent No.:201721133174.0)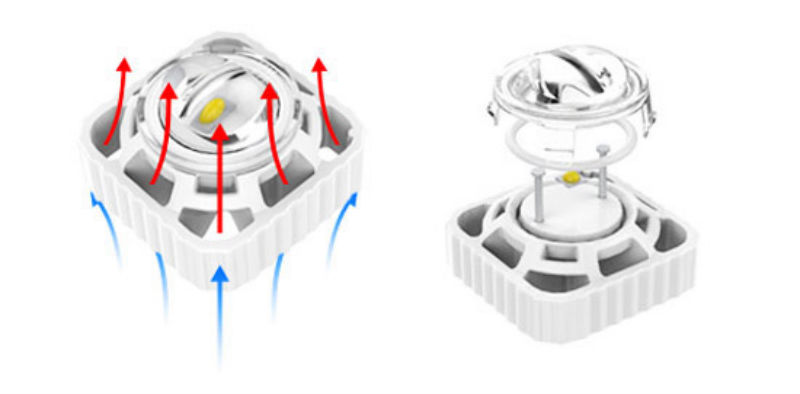 Smart remote control, energy efficient and cost saving
With StarRiver management platform, planning, controlling and managing your lighting infrastructure is simplicity itself.
Flexible installation,intelligent controller design
Vertical installation: 0°~15° adjustable, horizontal installation: ±15°adjustable. Intelligent lighting management enables you to save on energy and maintenance costs.
Optics with the Light Flux Ray Method (LFR)
Using reversed optical designs and software, we simulate the optical parameters of the coverage area to calculate the lens model. Optical technology ensures that 93% of the light emitted is contained within the customized beam angle. SANSI optic lenses prevent optical loss and uniformed light distribution.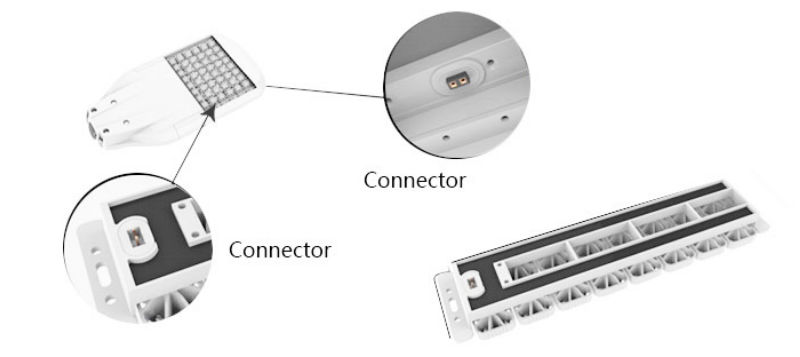 Modular Design-Wire Free, Plug-In Module Connections
There is no wire connection between the module unit and the light body making it convenient and easy for assembly and maintenance.
Conclusion
SANSI is a leader in LED innovation and is dedicated to providing the ultimate lighting experience. In accordance with The American Medical Association (AMA), SANSI is committed to minimizing health and environmental risks. As recommended by the AMA, we can manufacture any colored temperature street light between 2000K-6500K to best suit your project. Using LED Ceramic technology, we're able to extend the lifetime of our streetlights vs. LEDs using aluminum.