As the main source of light in various roads, LED street lights play critical roles to ensure road traffic safety and public security. As we all know, temperature directly affects the life of LED chips, and heat dissipation performance is directly related to the light efficiency and light decay of LED lights. Take the traditional LED lamp made by aluminuma base laminates as an example, due to the limited physical structure during the heat transfer process, the thermal resistance is usually large and the fasteners are susceptible to vibration, which results in an unideal reliability.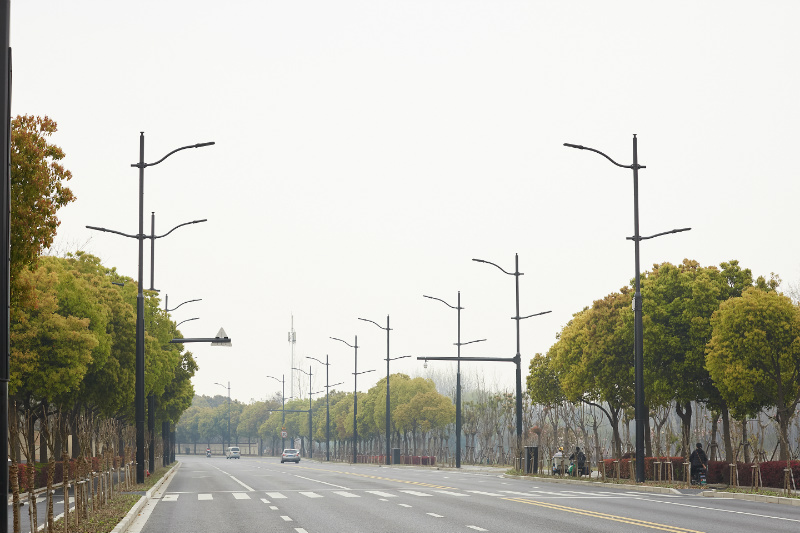 In order to solve the above-mentioned problems of traditional LED light sources fundamentally, SANSI has launched self-developed ceramic pixel modular street lights in recent years, which are widely used in modern urban construction and energy-saving renovation projects.
One of the main reasons of the popularity of SANSI ceramic street light is its strong heat dissipation performance. The LED light source is directly welded to the surface of the ceramic radiator to reduce the thermal resistance of the whole lighting system to a greater extent, so that the heat can be dissipated into the air faster, and ensure the reliability and service life of the product. For another hand, the hollow structure design can more effectively play the role of natural convection heat dissipation and increase the lifespan of the light. The narrow cross-section design effectively reduces the wind resistance during the working process and improves the safety of the product.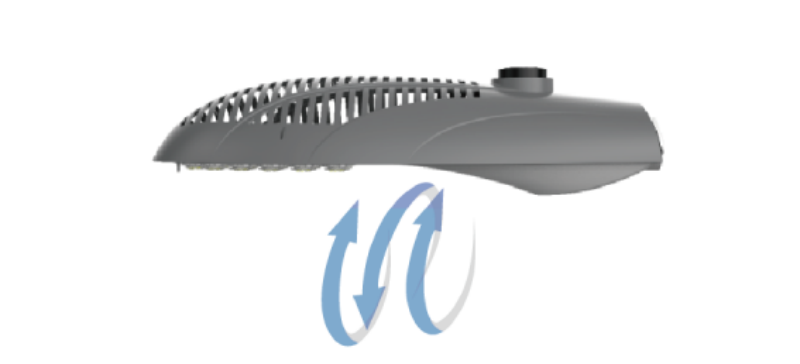 Besides the unique structure design which provides great heat dissipation performance, the universal applicability to various road environments is also a major advantage of SANSI ceramic pixel modular street lights. The unique light distribution lens are designed to meet the requirements of different road conditions for optical distribution. (meeting various road scenarios such as main roads, secondary roads, branch roads, express roads, etc.) It also has the characteristics of high/low temperature resistance, weather resistance and corrosion resistance, which is very suitable for the external costal road environment.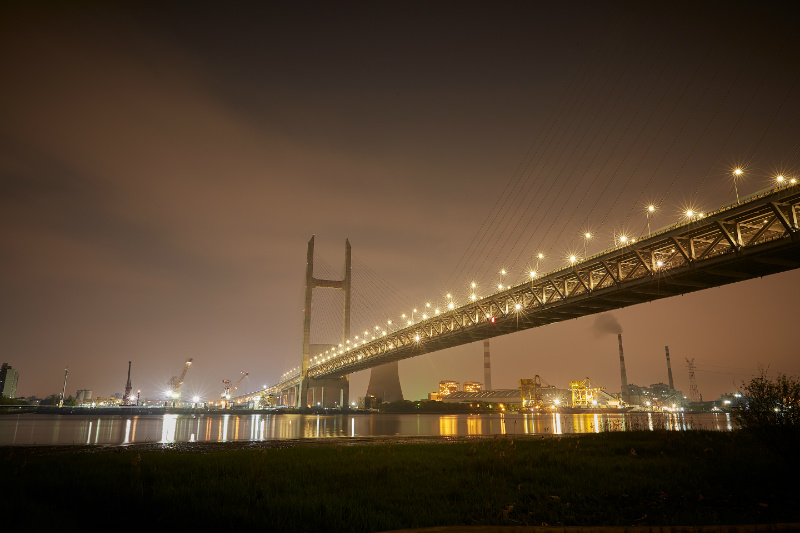 With the gradual improvement of urbanization, SANSI ceramic pixel street lights are bound to be a good choice for your city construction.