In the new media era, the financial media center is a high-standard all-media studio with online and offline interaction and webcast functions. A set of professional LED full-color display solutions greatly promote the organizational efficiency and publicity effects. Among them, the LED seamless splicing technology in the professional scheme is irreplaceable for the construction of the media center.
Among various kinds of mainstream panels, the high-density LED fine-pitch display system could achieve completely physical seamless splicing, and the full-color fine-pitch display system which uses seamless splicing technology has revised the disadvantage of large or partial splicing dividing lines of traditional DID, LCD, DLP, PDP devices. This kind of display ensures that the images or contents are complete and without omissions, accurately and timely restores the details from the display terminal mapped to the display wall, effectively solves the defect of the previous splicing screens being divided and incomplete.
By adopting LED seamless splicing technology, it can achieve a finer pitch in a small area, and the picture quality will be more clear and more delicate. Combined with a vertical/horizontal viewing angle wider than 160°, it can meet the requirements of close viewing of audiences from different directions. At the same time, the combined use of multi-screen display and multi-point control technology can distribute the contents and audios to different sites to realize the intelligent control of different messages in the fusion media conference mode. Through the flexible special-shaped splicing, the shape of the display can be changed to fit the scene highly, providing a more effective and rapid information transmission.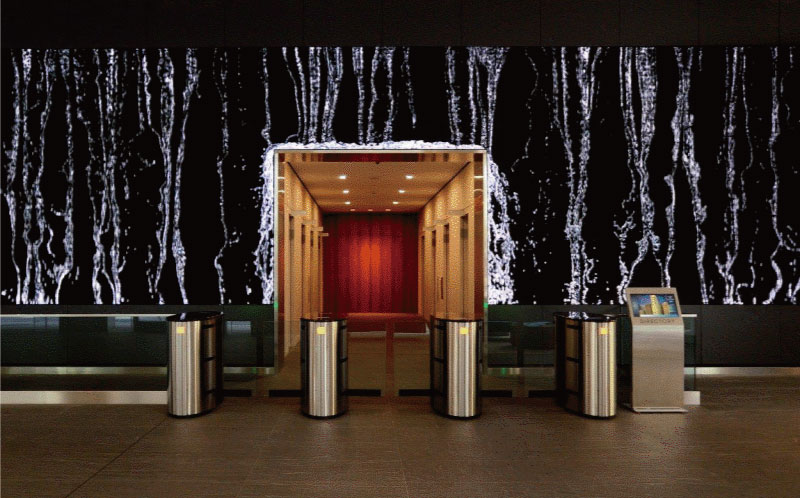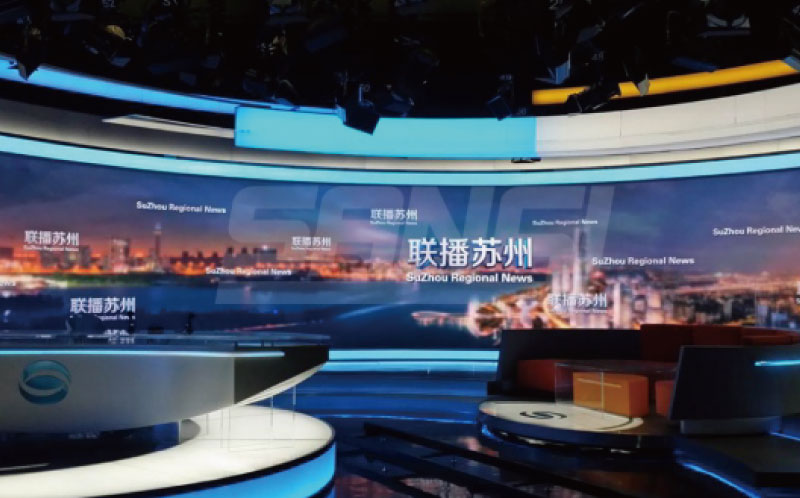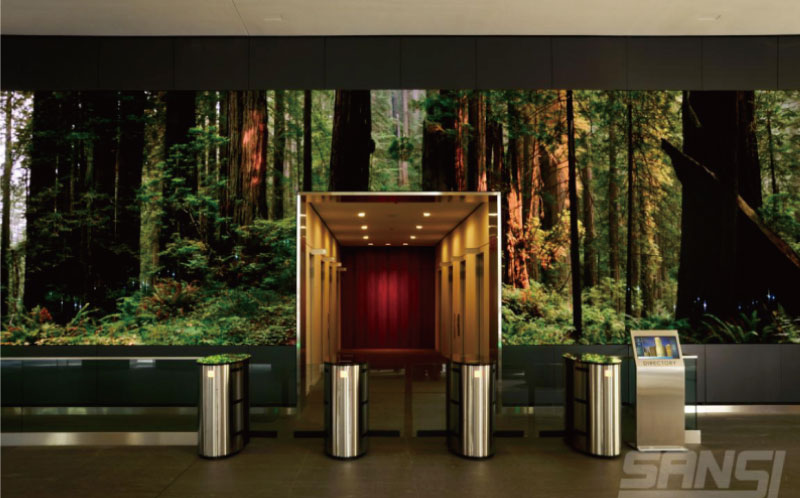 The seamless splicing technology also contributes to convenient resources integration. In some occasions where information and orders are intensively released, how to improve the efficiency of command and dispatch is particularly critical to the display systems. Composed with any number of modules, the seamless display interface with integrated video surveillance and information sharing functions better creates a linkage and complete command and dispatch system.
The seamless splicing technology has been widely applied in many regions. Take Suzhou TV Station as an example, the whole arc screen consists of great amount of modules looks smooth and complete without any seams or incongruities. The display improves publishing efficiency and completes centralized management by integrating all the media platforms in the area, effectively guides the correct direction and dissemination of public opinion.