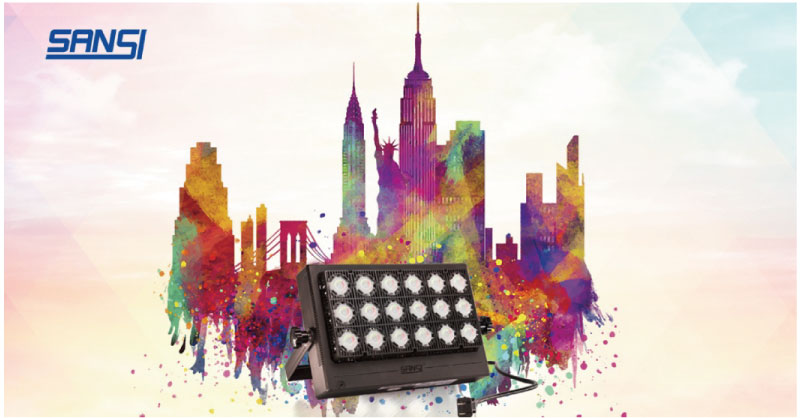 The number of lumens you need from your floodlight Is determined by what you are using your floodlight for and where it is situated. LED floodlights come in a range of powers and lumens. Ranging from 10watts, 30 watts all the way to 100watts. The best way to discover how many lumens you need is to look at lumens themselves and color temperature to calculate how many you need. It is important to specify that the number of lumens calculated and the number of lumens you will be able to purchase from light will not be an exact figure.
How Many Lumens Do You Need For Outdoor Lighting?
For outdoor lighting, it would depend on what you're trying to illuminate with your floodlight. Smaller patios, gardens, and driveways will require fewer lumens and larger driveways, gardens, and patios will require more. To give a rough estimation here is a table below:

Color Temperatures For Outdoor Lighting
The ideal solution for exterior floodlights is an RGB Floodlight. This is because they provide you color options along with a daylight beam. The color options can adapt to different outdoor lighting needs while a daylight beam can be used for security and practical reasons. The ideal color temperature for security lighting would be 5000K daylight, as it provides the most contrast from darkness allowing you to identify objects easier outside.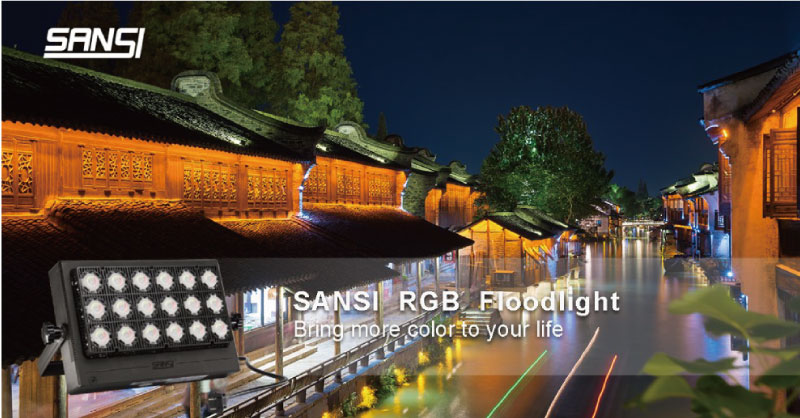 What Can SANSI Provide?
The number of lumens your outdoor LED floodlight needs is going to depend on their application. For security and general illumination purposes, a 50-100 Watt LED Floodlight would be a good option. SANSI C2020-BW 100W LED Floodlight has a hollow structure and an air convection design. The 120° wide-angle optical lens provides a great illuminating effect, which makes the overall lighting environment more harmonious, beautiful and comfortable.
360°Flexible Adjustment: Easy to install and mount / hang in anywhere. You can change the light's direction by adjusting the screw knobs and stainless steel U bracket of the floodlight.
IP66 Waterproof & Flame Retardant: LED floodlight with an IP66 waterproof rating can withstand any rain or storm. SANSI floodlights use high-quality plastic, 100% anticorrosion and prevent rust.
Remote Control & Memory Function: With 32 Keys IR remote control to vitalize this 100W RGB floodlight (remote control sensing distance:20~30ft). The improved memory function keeps the color and mode you set last time.
16 Colors & 4 Modes: With a remote control provided, 16 different colors including daylight color lights are available. It also offers 4 kinds of color changing patterns, including flash, strobe, fade and smooth.