Building up a smart city has become a well-known social topic nowadays. The most direct goal of constructing smart city is the ability to make full use of information and communication technology to sense, analyze, and integrate key information of the core system of urban operation, so as to respond intelligently to various needs including people's livelihood, environmental protection, public safety, urban services, industrial and commercial activities. Consequently, there is a demand for a carrier of information collection, information release and information transmission. SANSI smart pole system, with its powerful technology and a wide range of application scenarios, is gradually bringing light to the smart cities.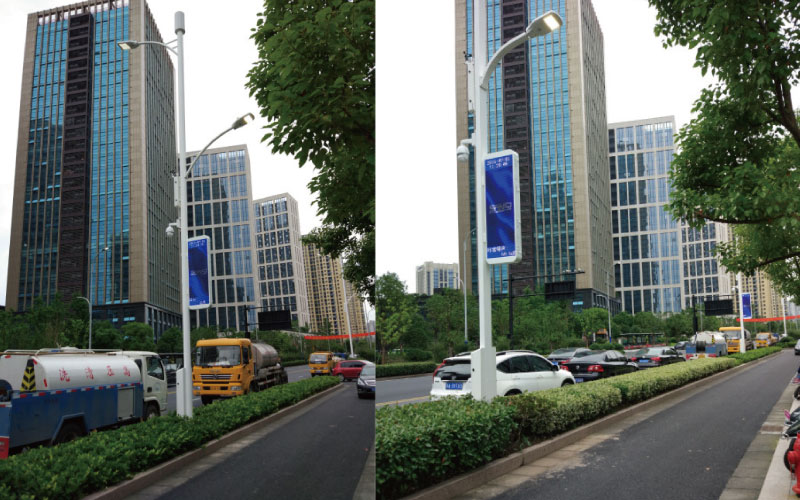 Smart Pole System Function
SANSI smart street lights, including intelligent collection and analysis of city events, intelligent parking, intelligent management of road LED lighting, intelligent wireless monitoring of infrastructure. It also contains multiple intelligent city comprehensive management systems such as environmental protection, vehicle scheduling, muck transportation management, commercial advertising, emergency rescue, illegal evidence collection, etc.
Intelligent Transportation
In the field of smart transportation, SANSI smart street light system integrates parking instructions, traffic flow, vehicle monitoring, traffic guidance, and it transmits ground traffic data to the command center for a fast analysing and processing.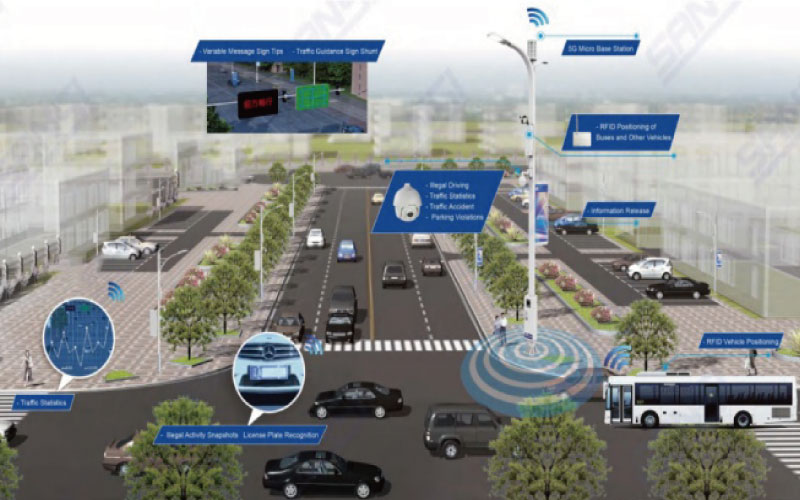 Intelligent Community
A typical application scenario of SANSI smart street lights is residential community. By utilizing the power distribution and the built-in charging piles, there is no need for electric vehicle drivers to go to the charging station for electrical power supply. Smart pole system will monitor the temperature, humidity, wind direction, providing security for your daily trip.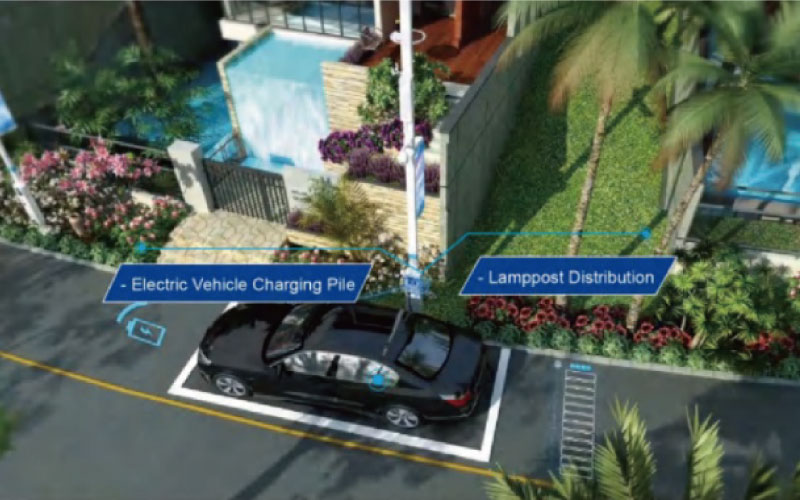 Customize for your needs
Various systems and modules can be configured according to the actual needs of customers in order to cope with various scenarios.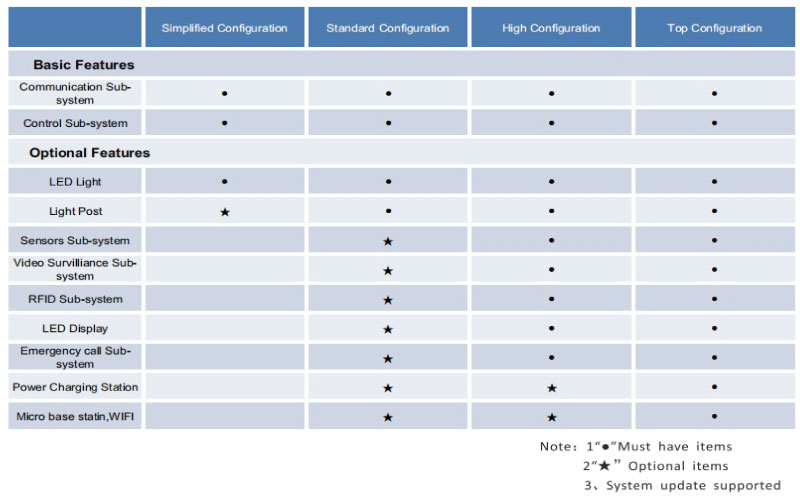 SANSI is proud to support clients from more than 50 countries with SANSI smart pole system. Hope that we will bring the new revolution of intelligent lighting to more and more people in the future!