How do you make a city smarter and more livable? Smart street lights play a key role in city construction. Until 2020, SANSI smart street lights were installed in more than 50 countries, providing clients with a robust infrastructure to improve city services, improve citizen safety, beautify public spaces, engage with citizens and encourage civic pride.
146 sets of smart street lights from SANSI illuminate Hubin road in Hangzhou, China
The large scale comprehensive city lighting engineering project was carried out in Hangzhou in preparation for the 70th anniversary of People's Republic! Featuring high-power LED light unit, circle LED display and ceramic LED technology, smart street lights perfectly meet the needs of Hubin road by giving off warm light in the dark night.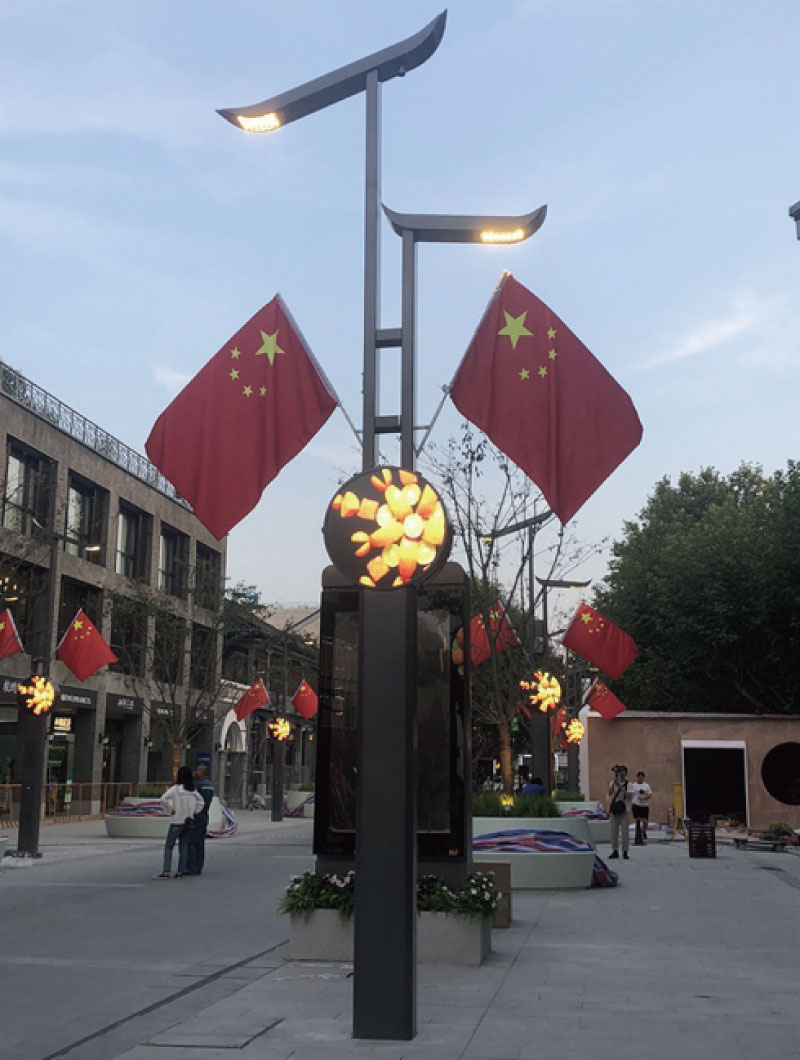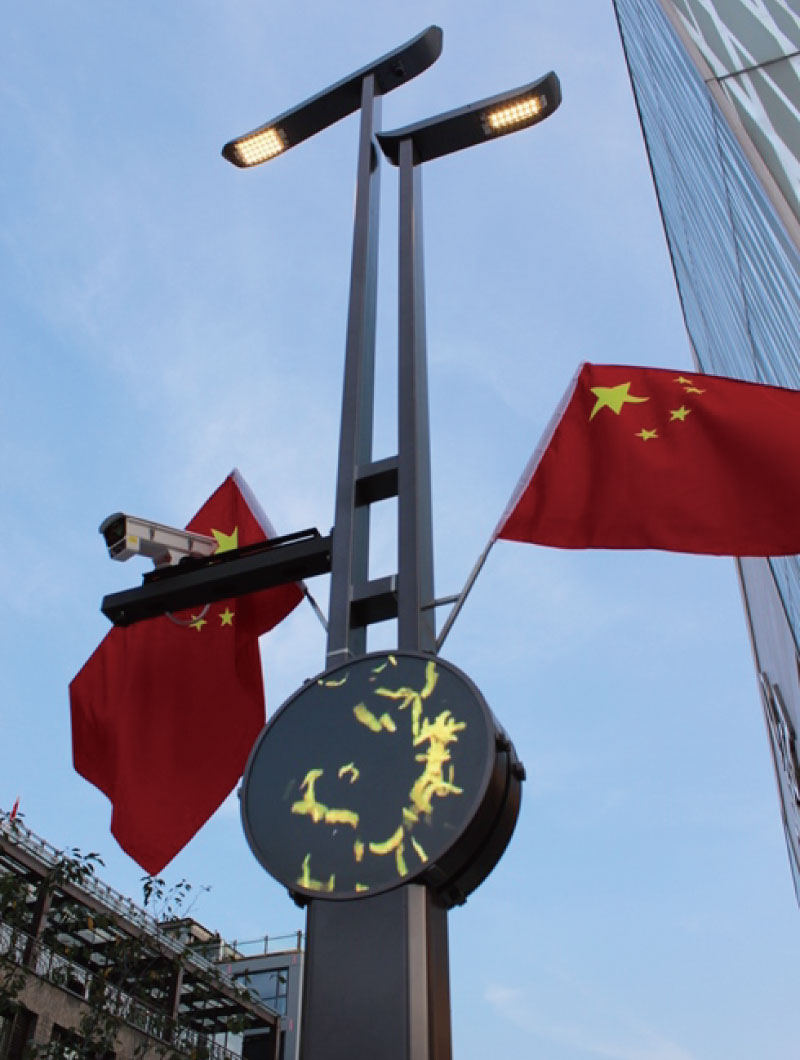 The design of Hangzhou hubin smart street lights design combine local customs and culture with concept of modern city construction, it integrates multiple functions including intelligent lighting, information release, emergency call, broadcasting, charging pile, 5G base station, WIFI, security monitoring, intelligent wisdom Lot gateway, etc. SANSI smart poles not only serve as an important connected light source which can be remotely managed, and they house technology to improve mobile network performance.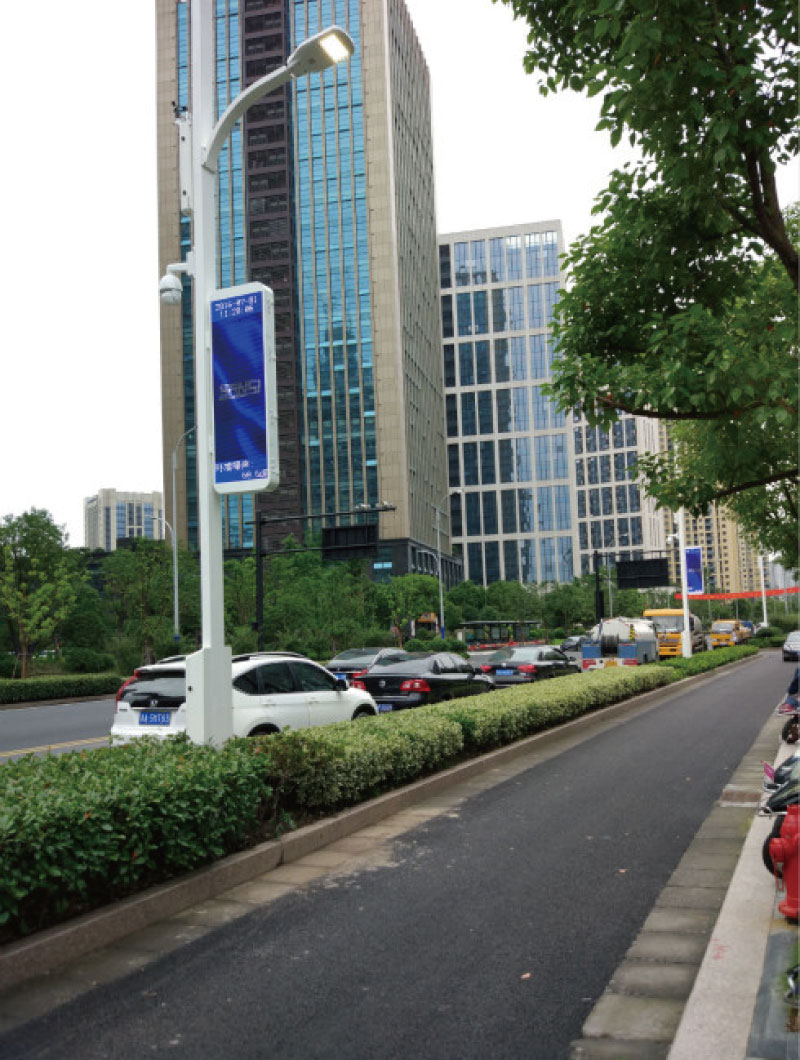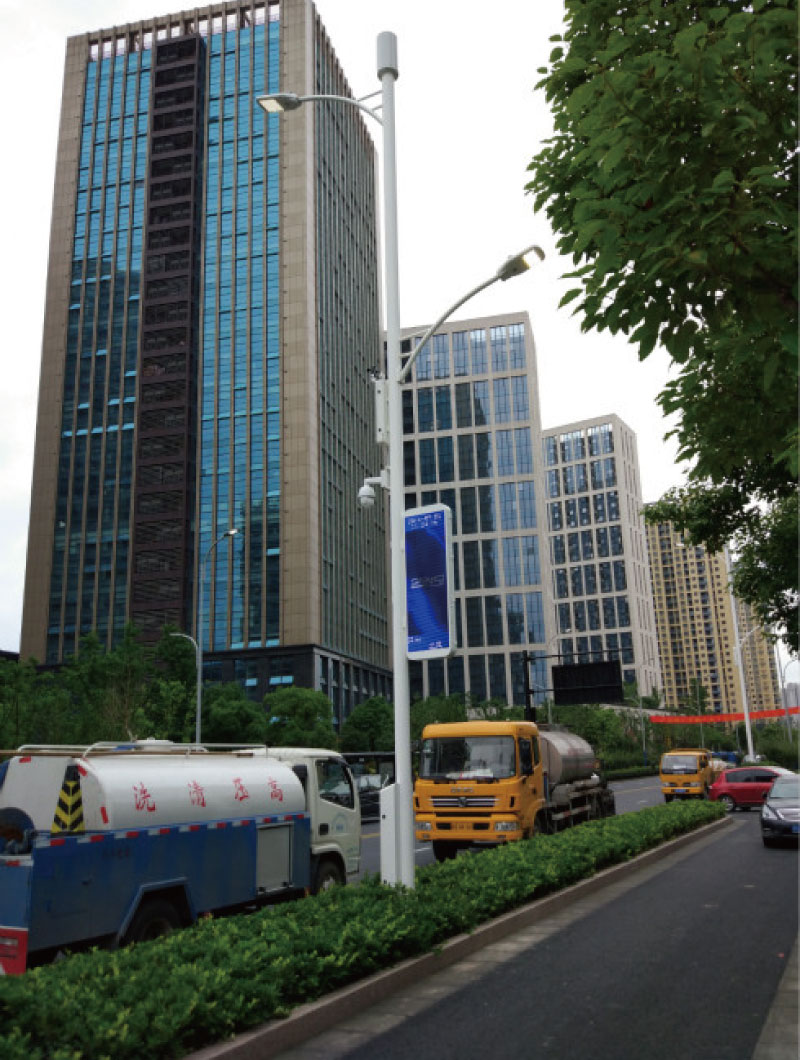 SANSI smart street lights integrate intelligent lighting, information collection, security monitoring and communication station based on digital large cloud, it equips with a pixel pitch 3mm LED display for outdoor environment, temperature, humidity, wind speed and direction information such as PM2.5 can be displayed on the screen clearly.
The big data system platform
It integrates intelligent lighting module, information release, acquisition, transmission and control module, realizing functions including intelligent lighting information release, wireless network, video monitoring, environmental sensing, emergency call and so on.
Dynamic visualization management
Equipped with HD digital monitoring equipment and real-time passenger flow monitoring system, It also sets a one-button alarm function to ensure the safety of the scenic area.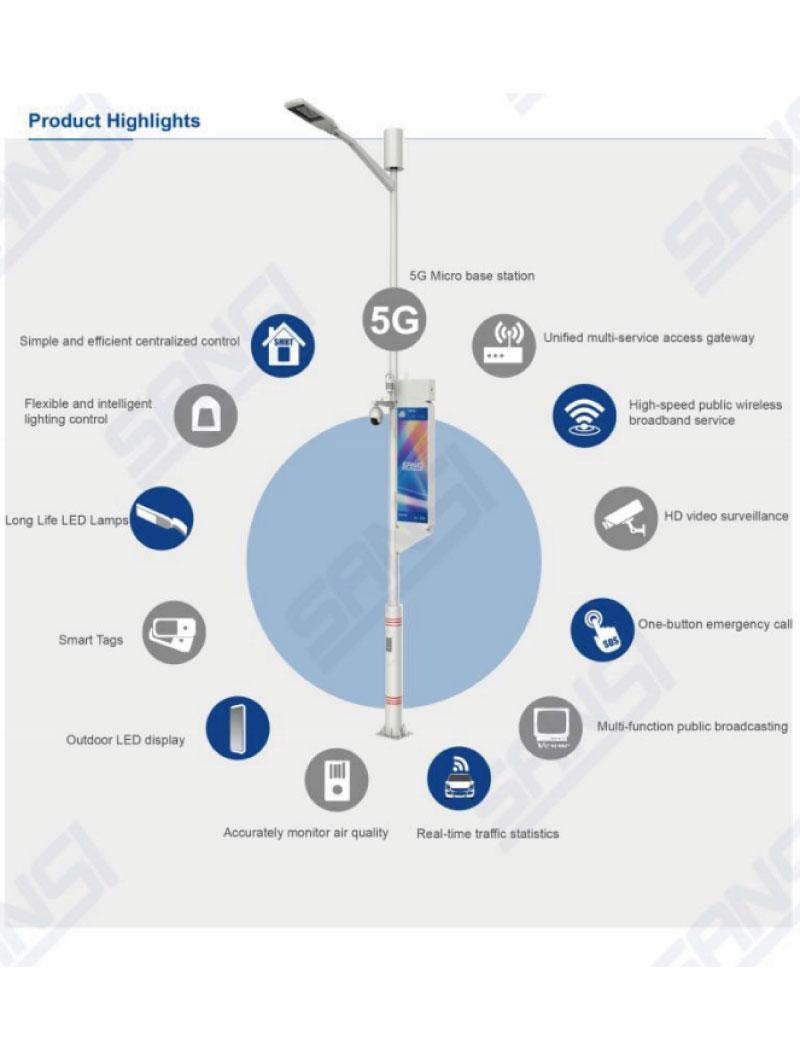 Weather data collection
Smart pole system will monitor the temperature, humidity, wind direction and other weather data in real time.
Intelligent lighting control system
High light efficiency and low light decay, it reduces more than 60% of energy consumption, stable and reliable, easy to install and maintain.