For more than 27 years, SANSI has provided innovative visualization systems to customers in a variety of control room markets including government, utilities, broadcast, security, etc.
Control rooms monitor and control various process, applications and networks. In most applications, Control Room operators are responsible for recognizing potential problems and initiating responsive actions. SANSI offers a wide range of products that share a strong set of core characteristics.
What's the most valued features for control room LED displays?
High reliability and a high level of redundancy
Long service time and low cost-of-ownership
Excellent image uniformity from any angle and high quality picture
Low power consumption, heat dissipation and minimal noise
Saving installation space and low transport costs
Professional and experienced team to provide qualified 24*7 technical support
Brand suppliers with extensive projects experience within industry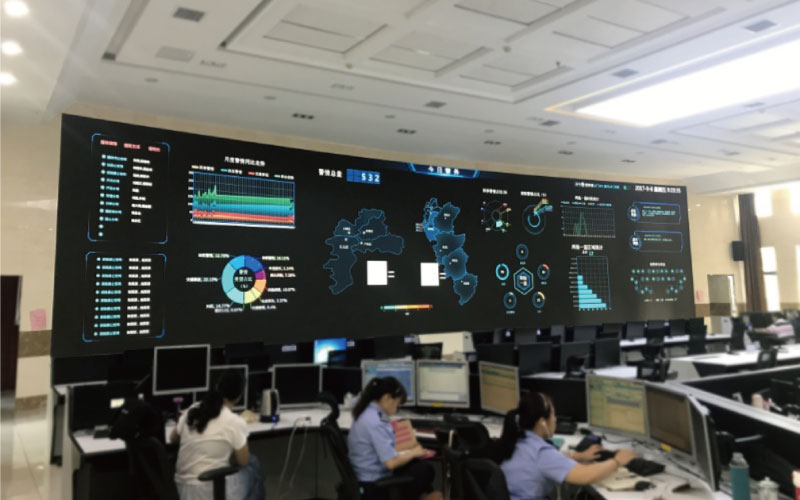 Zhuzhou Public Security Bureau, China
High Quality, High Performance
SANSI fine pitch LED display features high stability and excellent display performance. According to the LED industry association statistics, 60% of the LED display fault is derived from the signal connectors and signal transmission cable fault. SANSI wireless signal transmission ensures low failure rate and increases reliability compared with the traditional modules. In addition, the distributed multi-core CPU architecture also makes its processing efficiency increased by 8 times.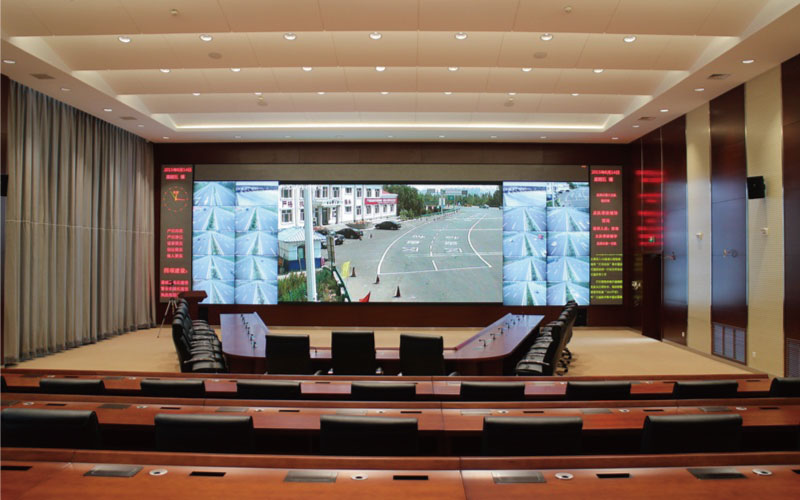 Traffic Police Bireau Comand and Control Center, Inner Mongolia, China
Big LED Display for Big Data
Fine pitch LED display leave data and video sources unobstructed. Unique processing technology allow a single desktop to scale the wall and multiple sources to be displayed on the wall.
Creatively Engineered Solutions to Fit Your Needs
Leading corporations, utilities, security and traffic authorities rely on SANSI control room display solutions to solve problems. VT and VE series, SANSI's indoor high performance ultra-fine pitch LED displays, is specifically designed for control rooms with convenient features like front serviceability and LED illumination, exclusive viewing experience, long service life and low failure rate, lower total cost of ownership, etc.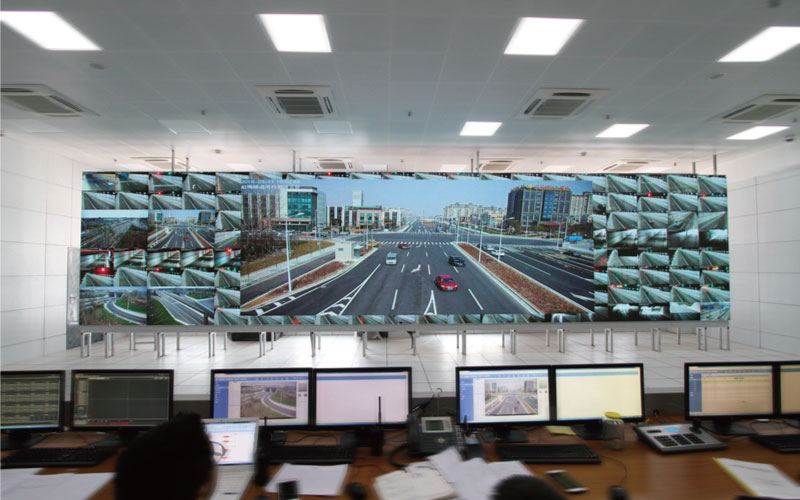 Hongmei Tunnel Monitoring Center, Shanghai, China
The selection of control room display technology is a complex process that involves many aspects: ergonomics, content, budget, space constraints, LED display usage, product technicalities, redundancy and ruggedness, etc. SANSI have gained impressive expertise in engineering control room solutions in a wide range of applications from telecommunications to power generation, broadcast to traffic, to security control rooms.