With the acceleration of the commercialization of LED displays, the LED retail displays also occupy a place in the retail market. This kind of LED display often appears in outdoor commercial streets and large-scale shopping malls. Combining the decorative style of the shop window with the LED display modules, they could give full play to the advantages of the dynamic effects of the display, deliver product information to the customers, and shape their brand images.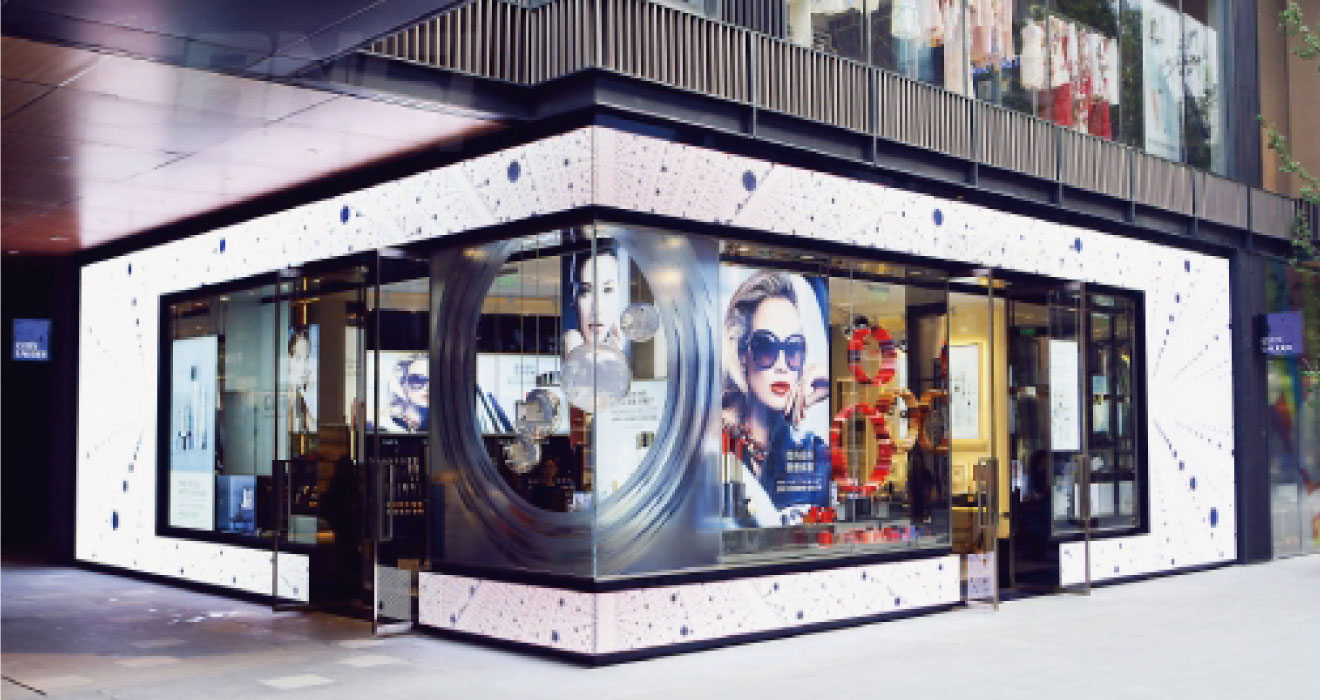 In addition to the well-known advantages of seamless splicing, ultra-high definition and delicate display effect of LED displays, the retail displays also have the following application advantages:
◎ Easy Operation
1. The media content management is simple and convenient, realizing a 24-hour uninterrupted playback.
2. The remote control and content management is available, realizing multi-display networking. The Users can upload and replace advertising content such as product details and product promotions as needed.
◎ Customized Design
1. Applicable to a variety of advertising shop-windows, supporting mainstream signal input.
2. Customized shape and size, meeting the specific requirements of the customers.
◎ Great Stability
1. Quickly react to the faulty module and deal with it effectively to prevent a chain reaction.
2. Module-level CPU monitoring, automatic report of abnormal information.
3. Engineering cabinet design, good heat dissipation, no noise interference, automatic brightness adjustment, energy saving and environmental protection.
◎ Convenient Installation & Maintenance
The installation method could be changed according to the specific needs, and it can be installed and maintained quickly and flexibly in various scenarios; Both wall-mounted or seated installation are available for installation, which saves space for the shops.
Nowadays, more and more professional audio-visual technology and comprehensive experience solutions have been widely used in retail stores, and LED display commercial display solutions have also tended to be increasingly improved. Sansi self-developed new LED retail display solutions provide 16:9 standard resolution display and a complete front-end maintenance structure, creating a high-end commercial image for smart retail scenarios.