On March 30-31, the 25th China Expressway Informatization Conference Technology Product Expo was held in Fuzhou. The theme of this conference is "Innovation·Integration·High-quality Development". A total of more than 20,000 industry colleagues and business representatives participated in the exhibition to discuss deeply the new achievements and new developments of expressway informatization, and smart expressways are even more popular.
Sansi Highlights at Show
At the exhibition, the smart transportation solutions exhibited by Shanghai Sansi received widespread attention! Many industry experts, owners, and participants conducted in-depth discussions and exchanges on the spot, and gave them high recognition.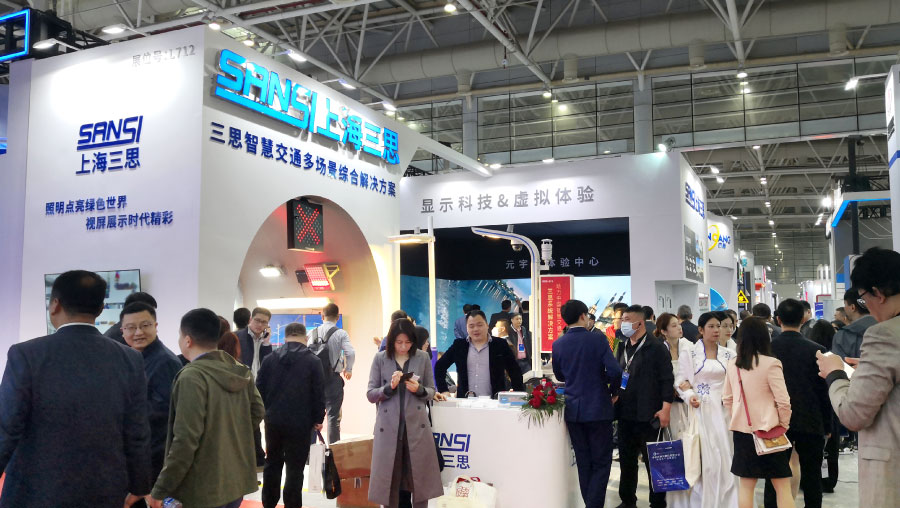 Sansi smart traffic solution is a combination of traffic products and control systems such as Sansi LED traffic information screens, small-pitch LED screens, ceramic heat-dissipating street lights, reflective tunnel lights, traffic monitoring supplementary lights, and smart street lights, as well as cutting-edge technologies such as artificial intelligence and 5G. And it constitutes an intelligent transportation system, vehicle-road coordination system, intelligent street lights, intelligent monitoring, etc., forming a complete comprehensive solution for all-weather lighting, display and traffic guidance.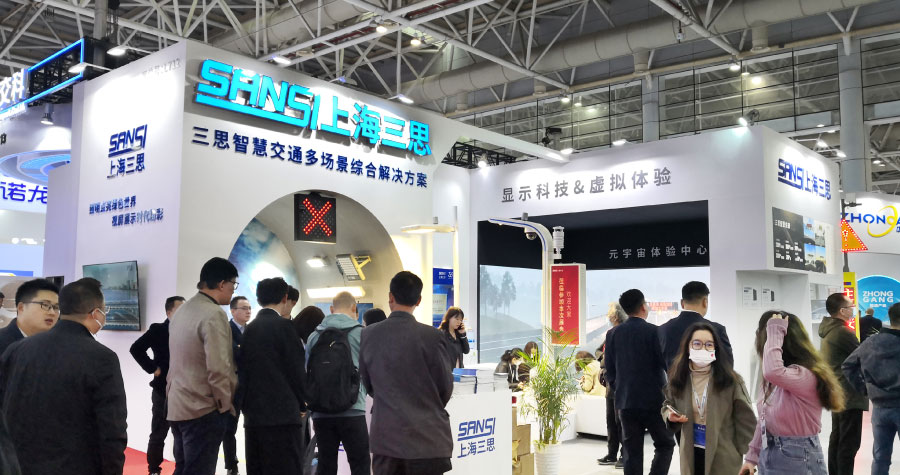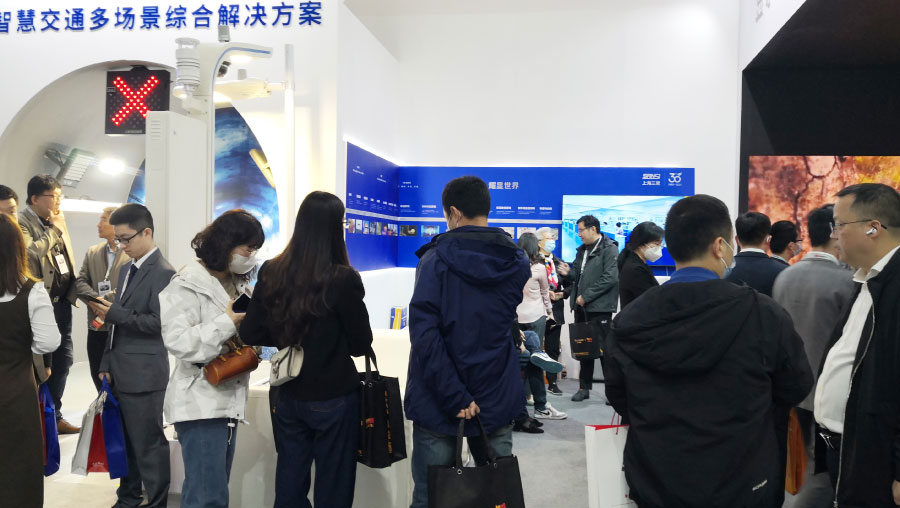 At the same time, Sansi exhibited the "CAVE Virtual Reality Experience Space" for the first time at this exhibition. This is based on the high integration of ultra-high-definition small-pitch LED display and virtual reality technology by Sansi. On the basis of existing highway big data, it builds a virtual highway that is close to reality, simulates scenes under different traffic conditions, and intuitively displays the effect. It provides a basis for the scientific management of the road surface, realizes refined operation, and ensures the road safety.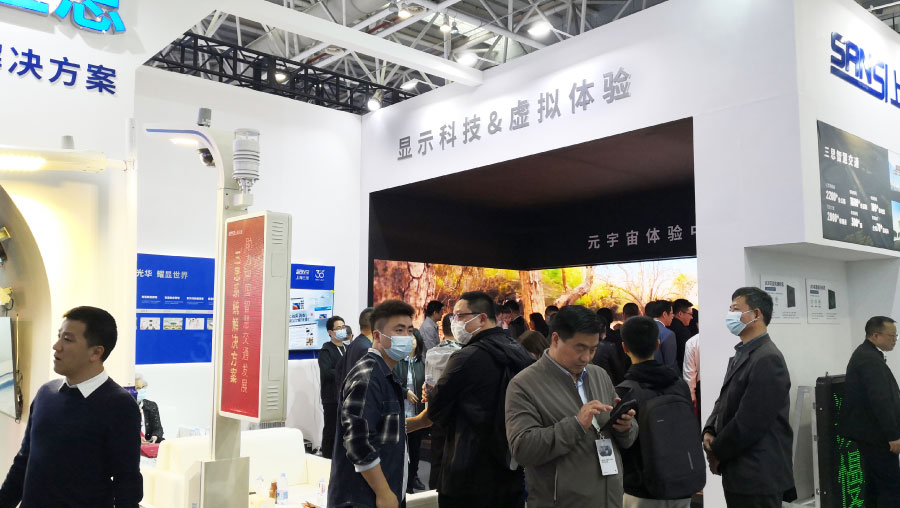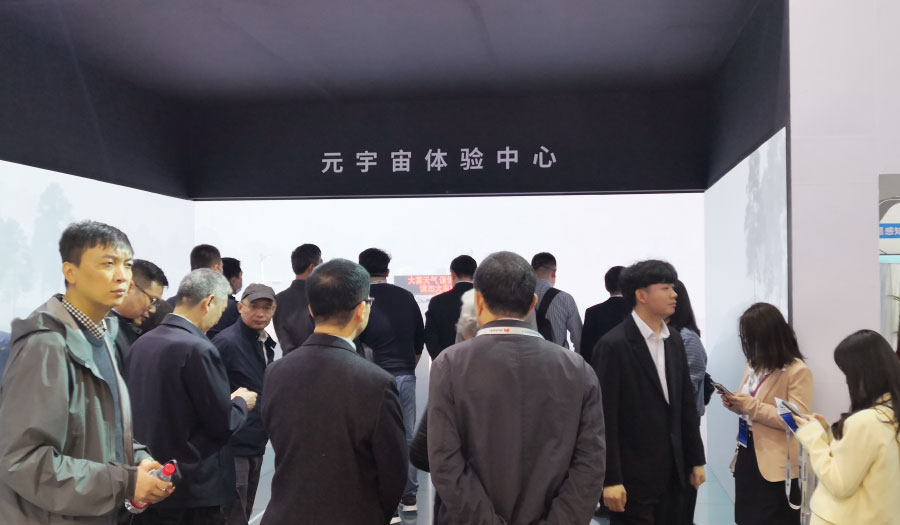 Sansi's smart transportation solutions have been applied to many major road projects, such as the Jingxiong Smart Expressway, the "five national model roads"——Sansi has set up more than 3,700 smart light poles on the entire line to provide Jingxiong Smart Expressway; at the same time, LED lighting products, LED variable speed limit signs, gantry-type large-scale information boards, LED traffic guidance screens and other LED products and control systems on the road section are also developed and supplied by Shanghai Sansi, with a total of tens of thousands of sets of equipment (Taiwan), forming a set of intelligent comprehensive solutions. In addition, Sansi has provided System solution for landmark projects such as the Beijing-Taiwan Smart Expressway, the Shanghai-Hangzhou-Ningbo Expressway, the Hong Kong-Zhuhai-Macao Bridge, and the Hangzhou Bay Bridge.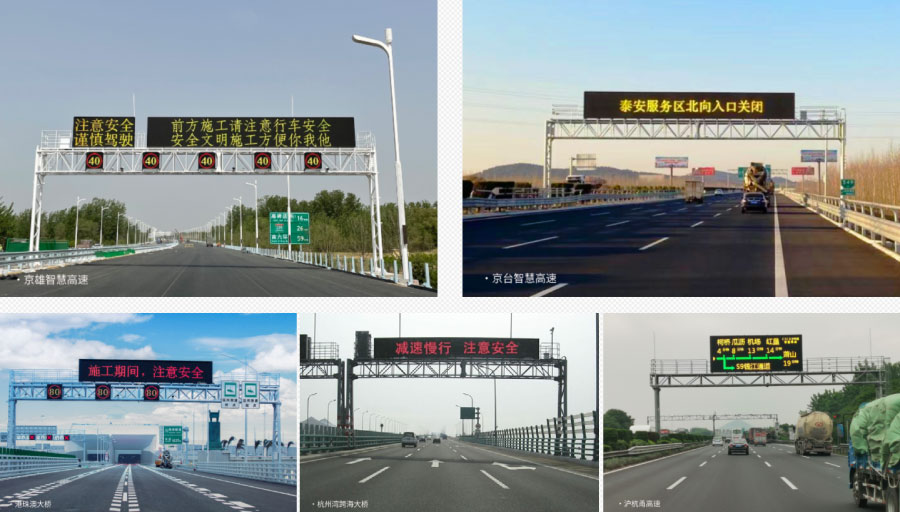 Now Sansi smart transportation products and systems have been applied to 2,200+ highways across the country. With 30 years of independent research and development and integration capabilities in lights, poles, screens, and systems, Sansi has continuously helped China's high-speed construction leap to a new level.