The Shanghai Nanshi Water Plant with a 120-year history is located in Huangpu District, which is the pioneer in the field of water affair. It is regarded as the benchmark of the water plant that has completed the advanced treatment transformation as well as the first one to build the "digital water plant" in Shanghai.
When walking into the control center of Nanshi Water Plant, the eyes are drawn to a huge LED screen, which shows a "virtual water plant" that is exactly the same as the real one. The digital twin system created by Shanghai Chengtou Water Group Co., Ltd. Based on the framework of "one-network unified management" and the construction concept of "smart water affairs", the system carries out hyperfine 3D digital restoration of the structures, production equipment and piping system of Nanshi Water Plant.
It is worth mentioning that all these detailed digital models are presented through the smart LED visualization display customized by Shanghai Sansi for Nanshi Water Plant. The fine-pitch display has the characteristics of ultra-high resolution, seamless high-precision displaying, clear and bright picture quality, wide viewing angle, and professional display effect, providing visualized scientific services for the management of the water plant.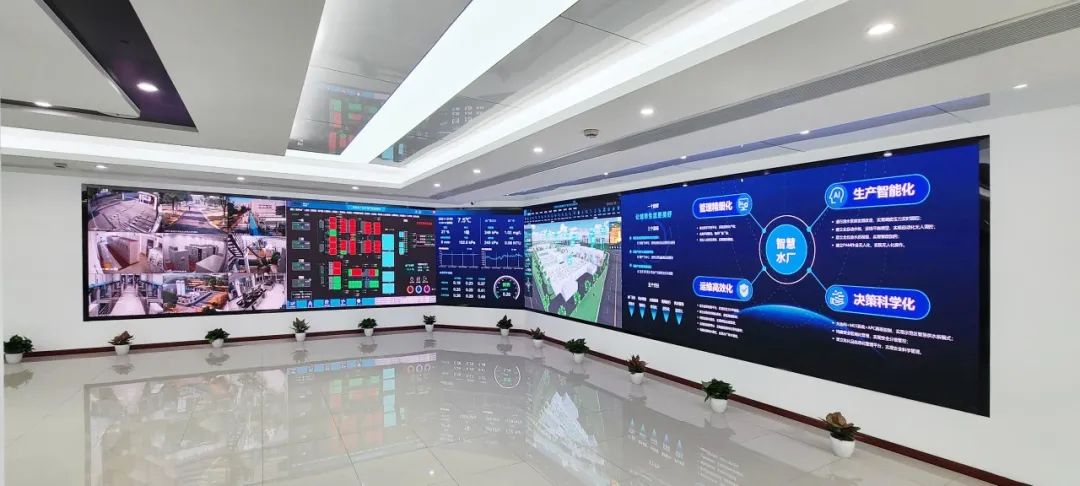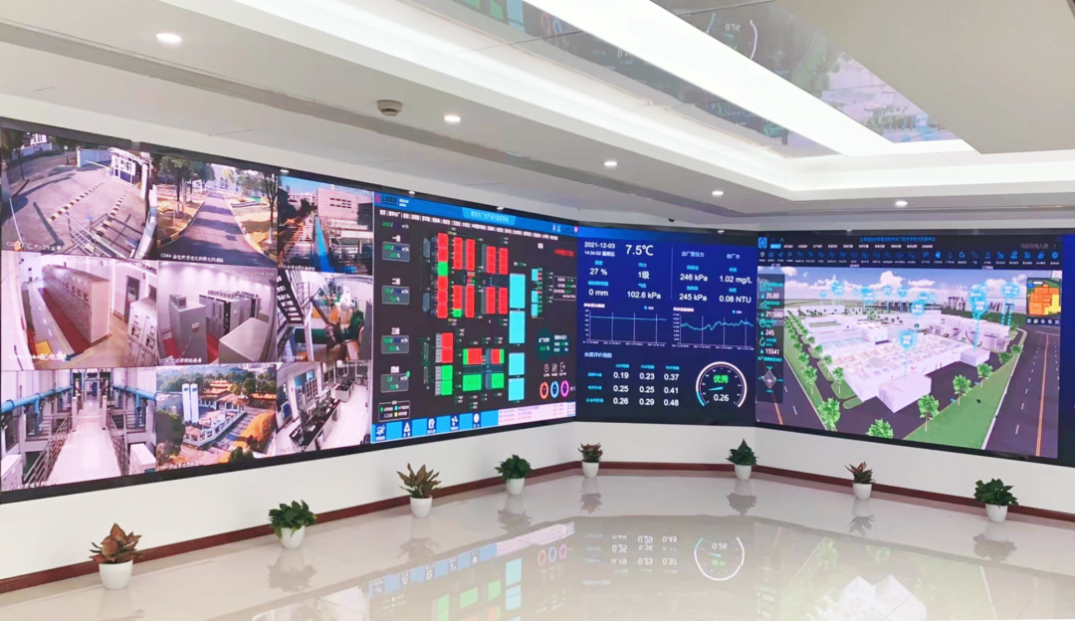 The manual management mode of traditional water plants has many disadvantages including the low work efficiency and high cost, which is not conducive to dispatching coordinated management of departments. After the Sansi LED visualization display is put into use, it can display real-time information such as production business data, water quality monitoring data, and IoT sensing data. Through monitoring the dynamically changes in water quality, the staff can improve the stability of water quality. Compared with traditional manual management, the visual management reduces the failure rate of the equipment, significantly improving the stability of water supply.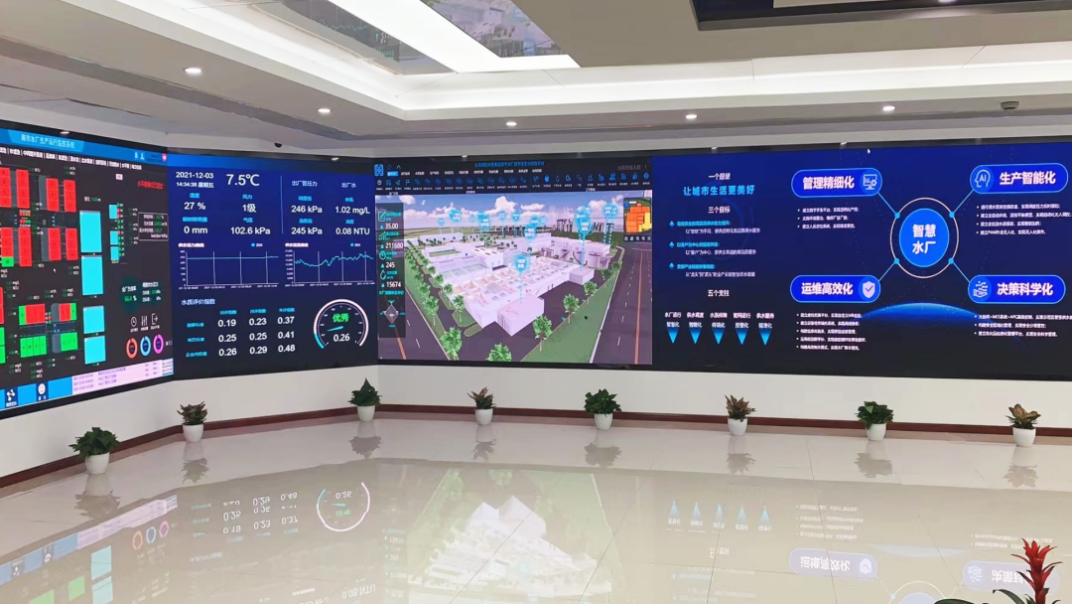 At the same time, Sansi Smart LED display can also present various business scenarios, helping managers to make more accurate decision. For example, in security control, the staff can initiate an emergency plan drill on the large screen, and deal with them through scene switching and real-time simulating.
The high-definition, dynamic, real-time, and comprehensive visualization support not only meets the regulatory requirements for water quality, but also presents the data acquisition and transmission status of water treatment, water distribution, pretreatment, database data, etc.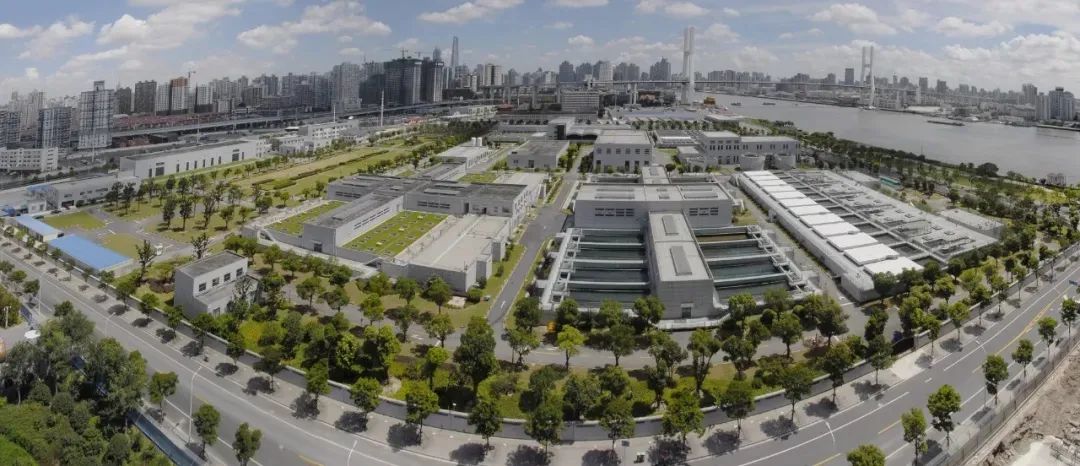 "Smart brain" is an important means to realize the visual display and refined management of the city, and Shanghai Sansi has always been at the forefront of promoting the construction of smart cities. So far, Sansi display products and system have helped urban operation and management centers, public security, energy units, high-speed monitoring centers and other fields to solve the needs of energy safety production, command and dispatch and visual management.