The illumination design of some industrial or warehousing scenarios not only requires accurate scheme simulation, but also targeted professional lighting fixtures. Sansi has a wide variety of industrial LED lighting fixtures equipped with complete function for large spaces, which is suitable for different lighting application scenarios in assorted areas. Especially the BE series high-bay lights solve the main problems of traditional HID lights used in most factories.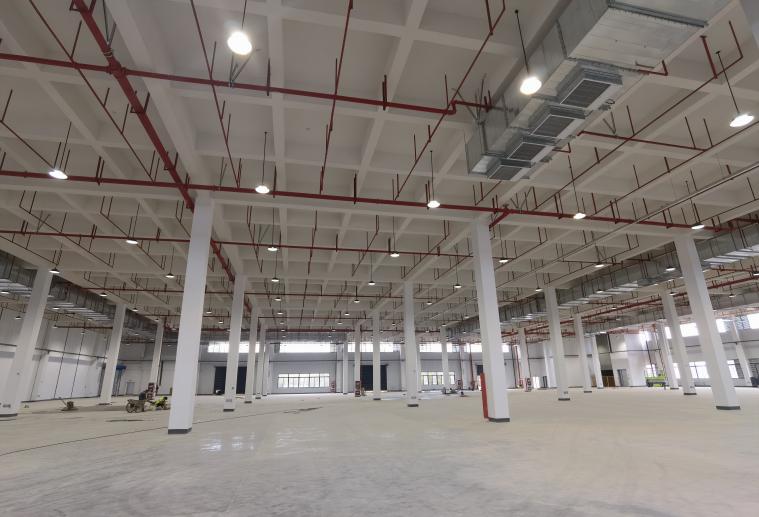 The light decay of traditional HID lights is relatively serious, which often leads to the substandard light intensity in the illuminated area, thus indirectly increasing the operation and maintenance costs. In contrast, Sansi LED high bay light has greatly saved maintenance costs during its 3-year warranty period due to the stable operation and low light decay. The BE series is equipped with a self-developed power supply protection system, which can self-adaptively adjust the output power according to the environment temperature. It helps solve the problems of traditional HID lights which are easily damaged.
With its high luminous efficiency, the BE series is more energy-efficient among products with the same illuminance, and its service life can reach 50,000 hours. Due to its lower power consumption than HID lighting, it saves more electricity costs for enterprises.
The DALI (0-10V) dimming interface of the BE series cooperates with the intelligent lighting control system, which can realize the function of timing switch and timing dimming, easily realizing the smart upgrade of energy-saving transformation. It solves the limit that the traditional HID lights can't realize instantaneous switching and dimming functions.
At present, most high bay lights on the market apply MCPCB for heat dissipation, while Sansi LED high bay lights adopt its self-developed ceramic heat dissipation technology and hollow convection structure design to directly weld the LED light source on the surface of the ceramic heat sink, it helps reduce thermal resistance, improves shock resistance, and ensures the reliability and service life of the products. The ceramic has strong weather resistance and corrosion resistance, which can resist severe environment such as humidity, dusty particles and highly corrosive chemicals.
The hollow structure design effectively promotes the natural convection, making the heat dissipation performance of the product more superior. The narrow section design reduces wind resistance, ensuring the safety during the operation. In addition, the BE series also provides a variety of installation methods (hanging, hook installation), which not only reduces the structural load of the ceiling light, but also enhances the safety protection performance.