Recently, Digital Audio and Video Engineering Network released the "Ten Typical Cases of LED Display in 2022", which made an inventory of the classic and outstanding engineering projects in the LED display industry in the past year. The "Shanghai Stadium 10,000㎡ Canopy Screen" was selected, reflecting the comprehensive strength of Sansi.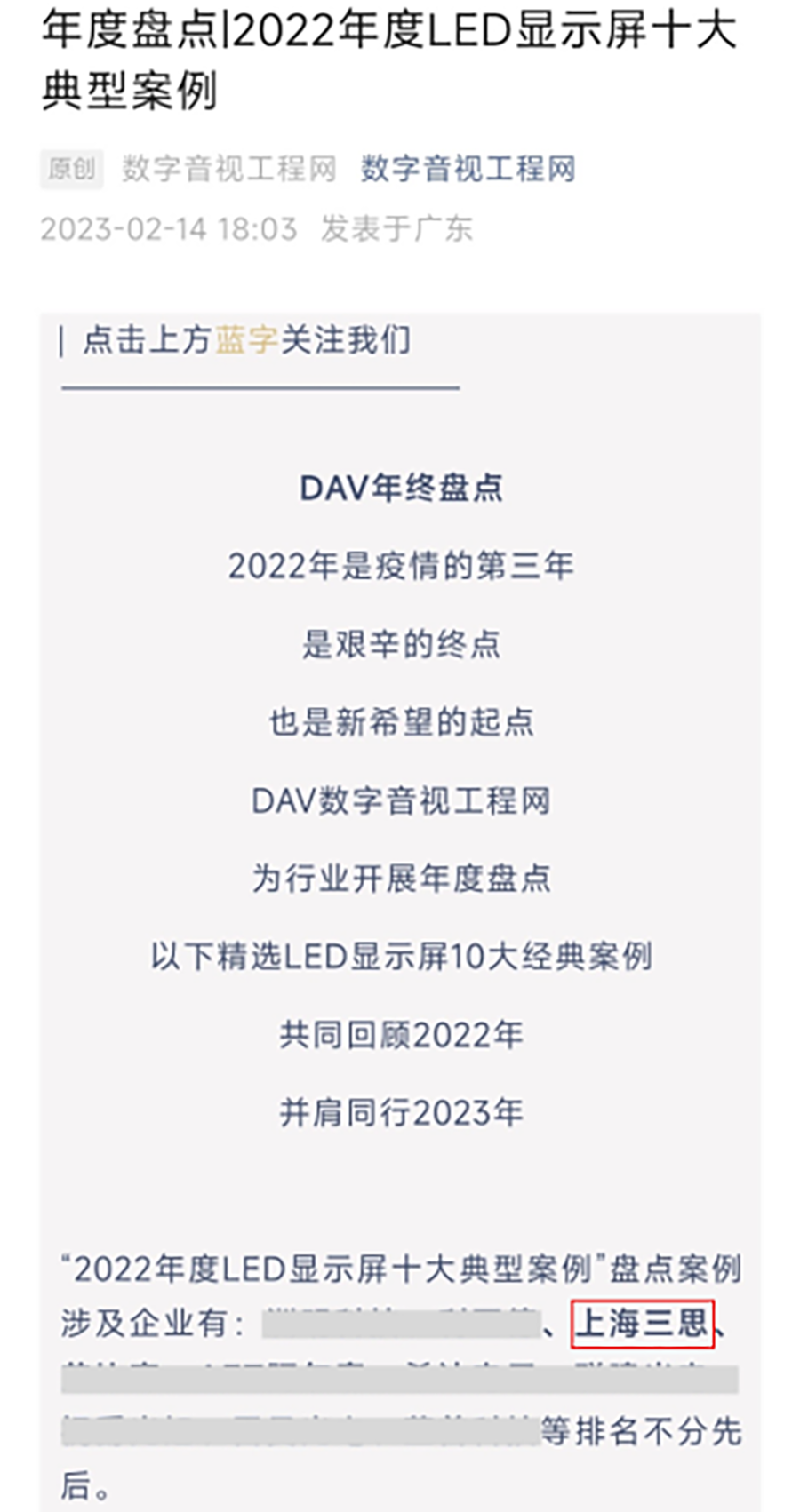 The Shanghai Stadium is known as the "80,000-person Stadium" and can accommodate tens of thousands of spectators. The Shanghai Gymnasium, which has been built for more than 20 years, chose Shanghai Sansi to build a nearly 10,000-square-meter sky screen to improve the overall image and provide a better experience for the audience, making the stadium get new look.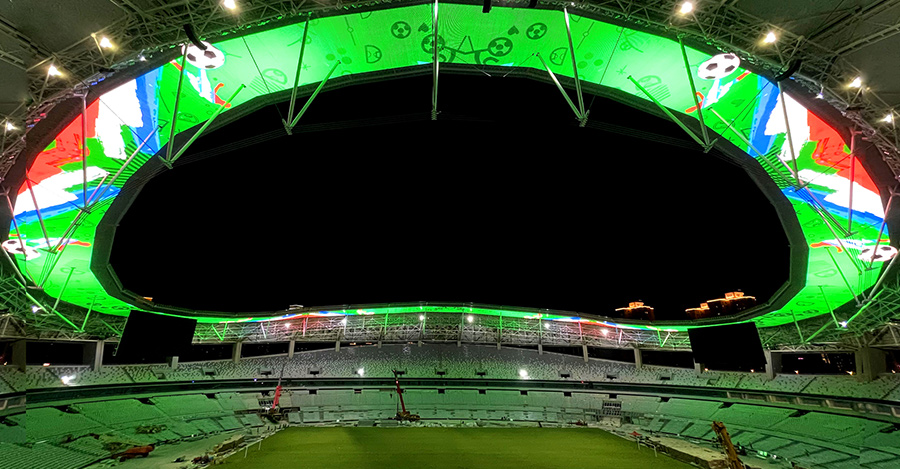 As a rare super-large stadium LED project in the industry, Shanghai Sansi has provided a reliable system solution for the quality of the project with its strong R&D and customization capabilities. Sansi has innovative advantages in many technical aspects, including quality security technology to resist natural disasters and safety accidents; special technologies such as salt spray and acid corrosion resistance for screens and structures; innovative design and stabilization technology for installation structures, etc. At the same time, Sansi adopts the self-developed broadcast control system, which further improves the stability and reliability of the system display.
So far, Shanghai Sansi has created super-quality LED display projects for more than 80 stadiums, provided professional LED display support for the development of sports events in my country, and continuously promoted the intelligent construction of stadiums across the country, winning the praise of customers trust.
In the future, Sansi will insist on serving the construction of venues with display technology&comprehensive solutions to help the vigorous development of sports events in my country.