Recently, in the "Top Ten Project Cases of LED Display Application Industry in 2022" released by the industry media Screen Display World, Shanghai Sansi was nominated with the super large LED sky screen of the Shanghai Stadium of 10,000 square meters, and it stood out from the selection of many engineering cases, which once again proved Sansi powerful strength.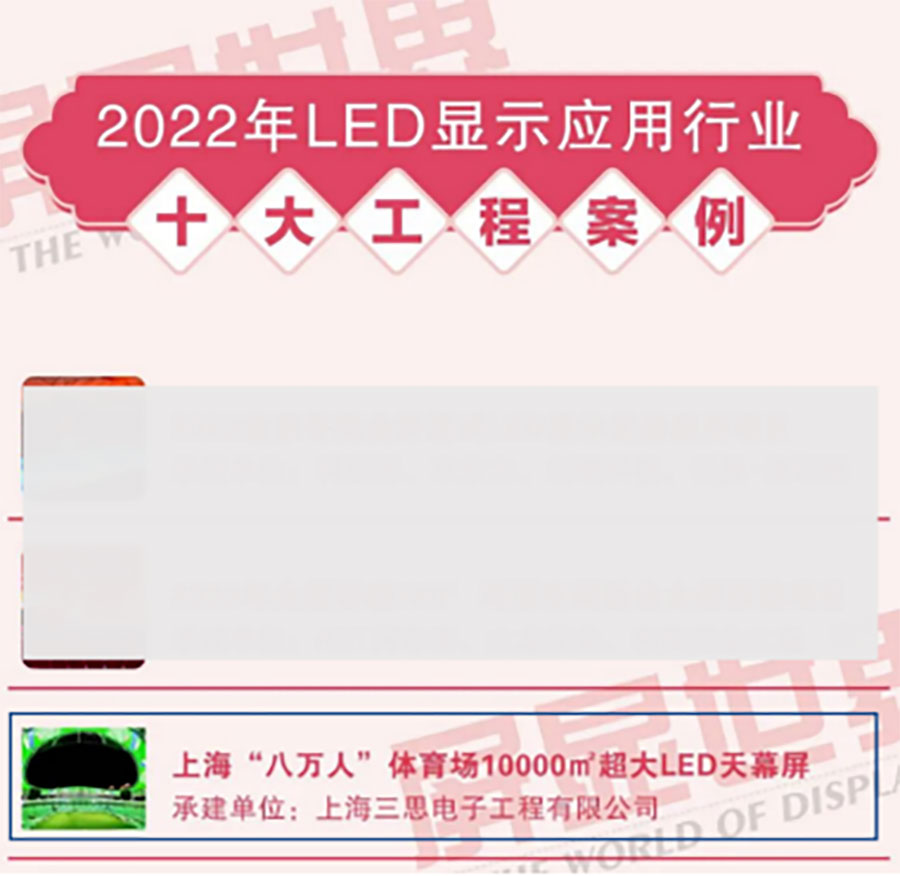 Completed in 1997, Shanghai Stadium is a large-scale sports venue with advanced facilities in China. Its distinctive features are large span&space. And its shape not only fully demonstrates the strength and momentum of sports, but also reflects the simple&smooth overall style, which is a combination of architectural technology and architectural art.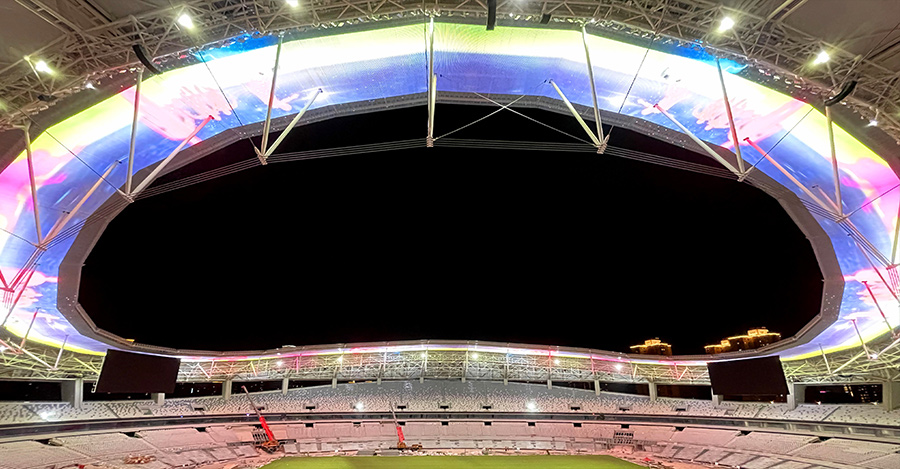 The total installation area of the sky screen made by Sansi for the stadium is nearly 10,000 square meters, which is a rare super large area in the field of stadiums at domestic and foreign. The screen body adopts a special structure and applies special technologies such as anti-salt spray and anti-acid corrosion, which can resist high temperature & humidity, typhoon, fire and other conditions; the self-developed broadcast control system improves the reliability and stability of the system operation ; it support 4K resolution, seamlessly splicing ultra-high-definition images, creating a magnificent and colorful visual feast.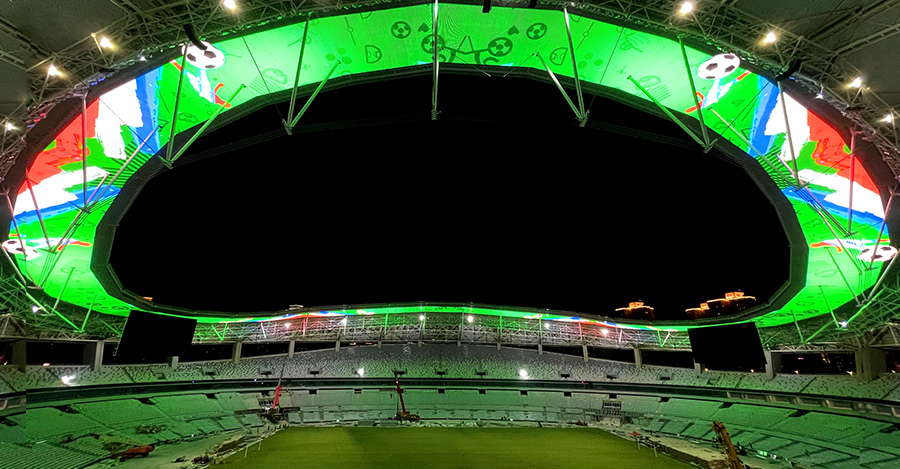 In the past year, the global economy faced unprecedented shocks, which also has impact on the LED display industry. However, Shanghai Sansi pioneered and innovated, and still created a number of benchmark cases including the Shanghai Stadium despite the difficulties. In the new year, the global economy is gradually recovering. and Sansi will seize the opportunity of the times, continue to deepen the field of LED display, and use technology to help the industry get out of the trough and create the better performances the LED display industry.